Inside Princess Charlene's Tense Return To The Public Eye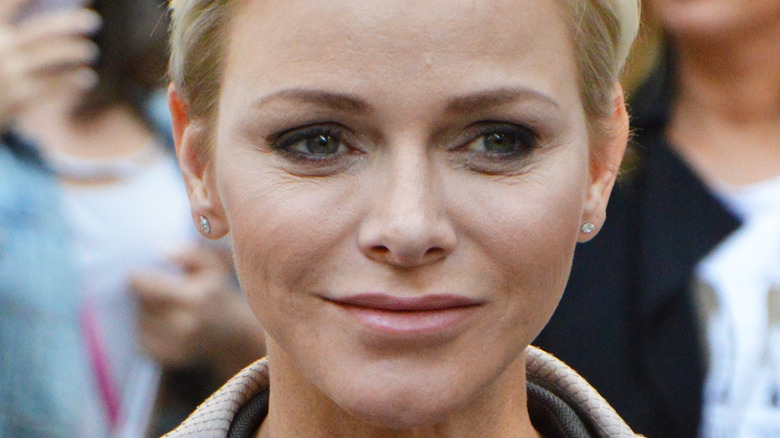 Zigres/Shutterstock
Things haven't been the best for Princess Charlene of Monaco recently. Back in November, Page Six reported that a source close to the royal revealed she "almost died." That same source also said that Princess Charlene was having a hard time eating solid food after having surgery. That could be the procedure that Princess Charlene underwent in May, and was the reason she was kept away from her husband and kids for so long while recuperating in South Africa (via People).
As Princess Charlene's ongoing health scares continued to keep her out of the public eye and away from her family, that's when the rumors started to fly. Brittani Barger, a royal commenter, believed the reason for the Princess of Monaco's declining health was due to the comparisons she was receiving to her mother-in-law, Grace Kelly. Barger told the Daily Express, "Princess Charlene, being the Princess of Monaco and having to follow Grace Kelly in her footsteps, that's a lot of pressure for anyone." While it could be that ongoing pressure was a factor, others believe that Princess Charlene's separation from her husband was tied to the cheating allegations that were brought against the prince at the end of 2020 (via New York Post). 
Whatever the cause, it has been awhile since Princess Charlene has been spotted in public. 
Princess Charlene debuted a new haircut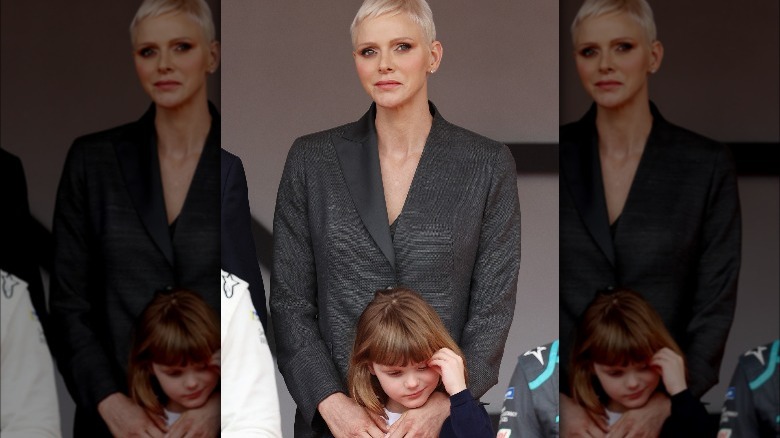 Daniele Venturelli/Getty Images
While Princess Charlene has been battling her ongoing health issues and out of the spotlight, the Princess of Monaco did share a rare photo on Instagram of her family for Easter. The April 17 post had a very simple "Happy Easter" caption, and featured the family of four all together. The Daily Mail reports this photo was the first time the family had been seen all together since November 2021. However, Princess Charlene had yet to make an official public appearance.  That is until now. 
According to Page Six, Princess Charlene stepped out for the first time with her husband and two kids — Princess Gabriella and Prince Jacques — to attend the Monaco E-Prix. The princess stunned in a gorgeous platinum blond pixie cut, and looked to be in good spirits as she hugged her daughter during the trophy presentation. With her Easter post and first public appearance in a year, this could mean that things are getting better for the princess. 
Either way, it's nice to see her back with her family and looking as fabulous as ever with a bold new look.