The Sad Reason Naomi Judd's Granddaughter Won't Be Able To Attend Her Funeral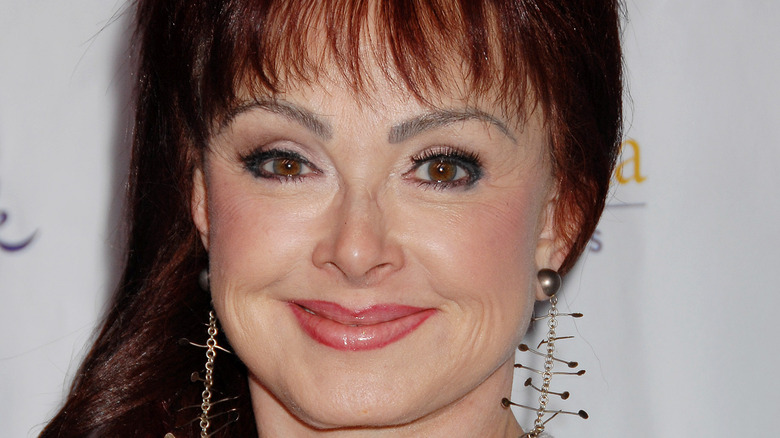 Ga Fullner/Shutterstock
While the country music world has been rocked by the heartbreaking death of Naomi Judd, no one has been hit harder than her family. Her daughters, Wynonna and Ashley Judd announced her passing via a written statement to the Associated Press. "Today we sisters experienced a tragedy. We lost our beautiful mother to the disease of mental illness," they wrote. "We are shattered. We are navigating profound grief and know that as we loved her, she was loved by her public. We are in unknown territory."
Multiple sources told People that Naomi died by suicide after years of struggling with depression, just one day before she was due to be inducted into the Country Music Hall of Fame alongside Wynonna. Both Ashley and Wynonna were at the ceremony and gave heartfelt tributes to their mother. "I didn't prepare anything tonight because I knew Mom would probably talk the most," Wynonna said (via YouTube). "I'm gonna make this fast because my heart's broken, and I feel so blessed. It's a very strange dynamic, to be this broken and this blessed."
Since then, the family, which includes Naomi's husband of 32 years, Larry Strickland, has asked for privacy as they plan a funeral for Naomi. No information has been released, so it's not known whether it will be a private or public service. While it's safe to assume that Naomi's loved ones will be in attendance, there's one family member who won't be able to make it to the services.
If you or anyone you know is having suicidal thoughts, please call the National Suicide Prevention Lifeline​ at​ 1-800-273-TALK (8255)​.
Wynonna Judd's daughter is serving time in prison in Tennessee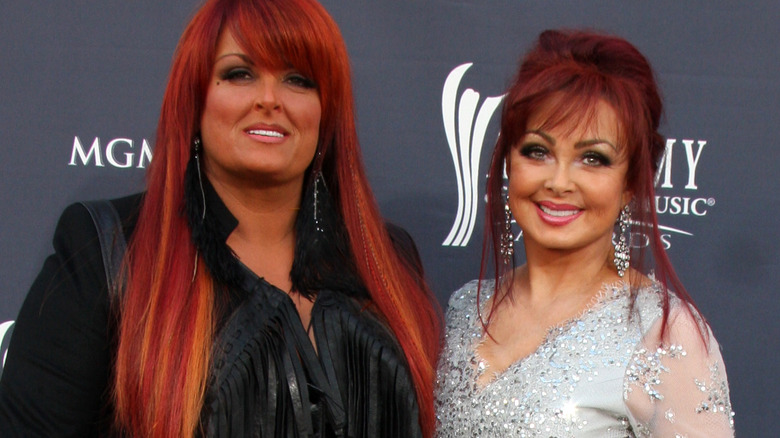 Kathy Hutchins/Shutterstock
Naomi Judd's granddaughter will not be in attendance at the country music legend's upcoming funeral. Grace Kelley, the daughter of Wynonna Judd, is currently serving an eight-year prison sentence in Tennessee for cooking and supplying meth. While inmates can request permission to attend family members' funerals, Kelley has not asked to be released for her grandmother's service. "We have not received a request," Dorinda Carter, a spokeswoman for the Tennessee Department of Correction, told the Daily Mail. "No one has asked."
Kelley was arrested in 2020, but awarded parole one year later. She landed back in prison after violating her probation. Her next parole hearing is scheduled for the end of 2022. Wynonna, who shares Grace, as well as son Elijah, with ex-husband Arch Kelley III, has spoken lovingly of her daughter in the past. "I will tell you this. My daughter is the strongest Judd woman in our 'herstory,' she told Fox News in February 2020. "She's healthier than I was at 23. How she got there — I would not go that way, but I was also sequestered. That could have been me if I didn't have music."