Alex Trebek's Family Reveals How They Will Honor His Memory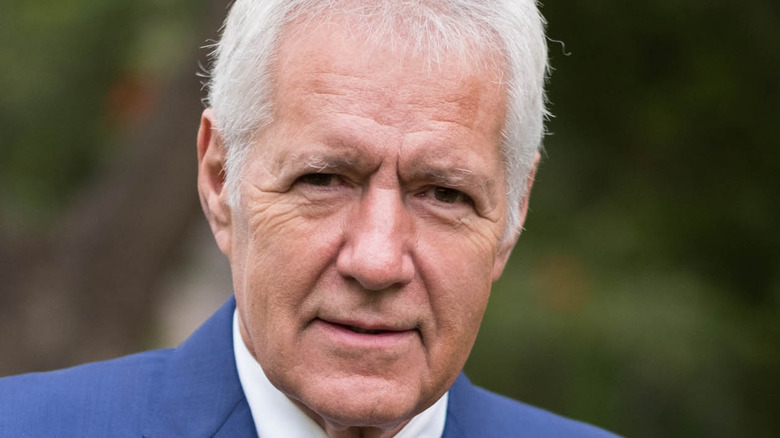 Emma Mcintyre/Getty Images
It's been about a year and a half since the heartbreaking death of Alex Trebek. The beloved "Jeopardy!" host sadly passed away on November 8, 2020. In March 2019, Trebek publicly revealed his stage 4 pancreatic cancer diagnosis on YouTube and shared how he was planning to face the prognosis. "I'm going to fight this, and I'm going to keep working. And with the love and support of my family and friends and with the help of your prayers also," Trebek said.
Hollywood immediately reacted to Trebek's death following the official announcement of the news, and many honored him on social media (via Us Weekly). Current "Jeopardy!" co-host and longtime winner Ken Jennings tweeted, "Alex wasn't just the best ever at what he did. He was also a lovely and deeply decent man, and I'm grateful for every minute I got to spend with him." Tributes poured in for Trebek as Anderson Cooper, Pat Sajak, Jamie Lee Curtis, Steve Harvey, and many others honored the talk show host.
While Trebek's death left a hole in Hollywood and in the homes of television viewers everywhere, it left an even greater mark on his family. Now, they're trying to honor him in the best way they know how.
Alex Trebek's wife and kids are spreading awareness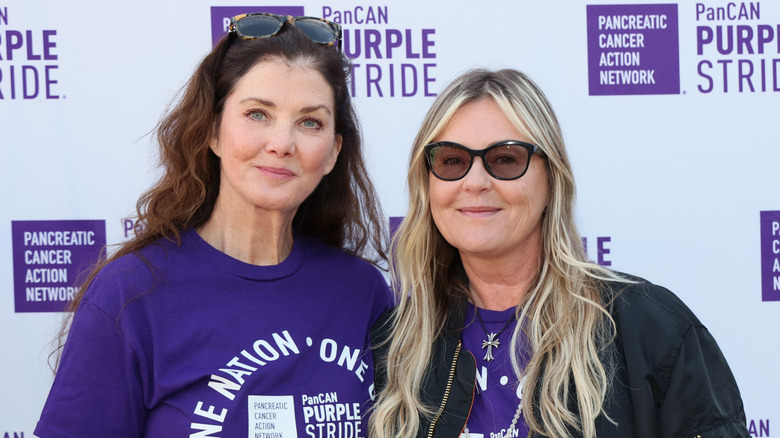 David Livingston/Getty Images
During Alex Trebek's fight against stage 4 pancreatic cancer, he became very involved in bringing awareness to the disease. He made a public service announcement warning people about early signs and symptoms (via Pancreatic Cancer Action Network). In a video for the Pancreatic Cancer Action Network, Trebek shared, "I wish I had known sooner that the persistent stomach pain I experienced prior to my diagnosis was a symptom of pancreatic cancer," (via YouTube).
That same year, Trebek also appeared at the PanCAN's Purple Stride Walk & Run to give hope to the crowd of pancreatic cancer patients and survivors. Now, his family is continuing his work in promoting awareness of the disease. People report that his wife Jean, and children Emily, Nicky, and Matthew, continue to help the Pancreatic Cancer Action Network by helping raise funds. The family recently took part in PanCAN's Purple Stride Walk & Run as well. Trebek's daughter Nicky told the outlet, "I promised that I would be involved with PanCAN and try to make a difference and impact with them. I plan to do this every year."
What made the day even more special was that it would have been Alex and Jean's 32nd wedding anniversary. His wife summed it up best, "It's a little bittersweet because this was the disease that took Alex's human life, but, I also know what it pulled from him. His courage, his strength, and that was what Alex, I know, wants to be remembered for."