Emma Pasarow On Working With Kate Bosworth And Andie MacDowell In Along For The Ride - Exclusive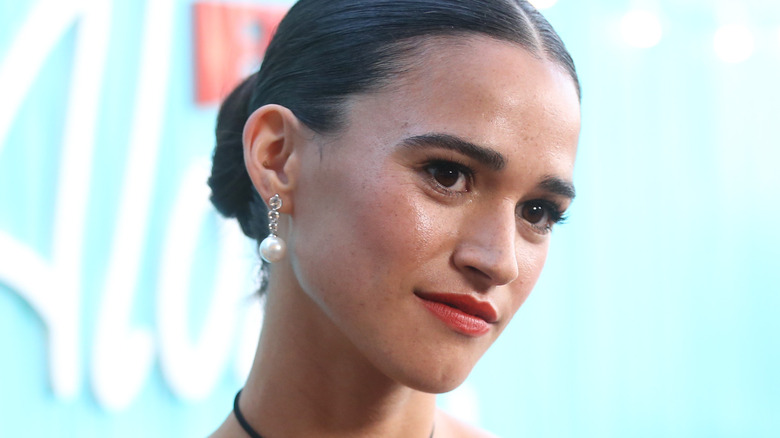 Phillip Faraone/Getty Images
There's no shortage of talented actresses in Netflix's new movie "Along for the Ride." Whether it's powerhouse newcomer Emma Pasarow (Auden) or Hollywood staples like Kate Bosworth (Heidi) and Andie MacDowell (Victoria), the film chronicles the lives of women at all different stages of life.
Auden is a book-smart teenager trying to find herself with the help of her struggling stepmom, Heidi, who encourages Auden to put herself out there, as well as Auden's mom, Victoria, who's having trouble letting her daughter go. Instead of pitting any of the women against each other, however, each character helps the others approach life and their struggles in fresh ways. Of course, while Auden was learning from both of her maternal figures on-screen, Bosworth and MacDowell offered just as much inspiration to Pasarow off-screen.
During an exclusive interview with The List, Emma Pasarow revealed what it was like working with the two veteran actresses during "Along for the Ride."
The best that Hollywood has to offer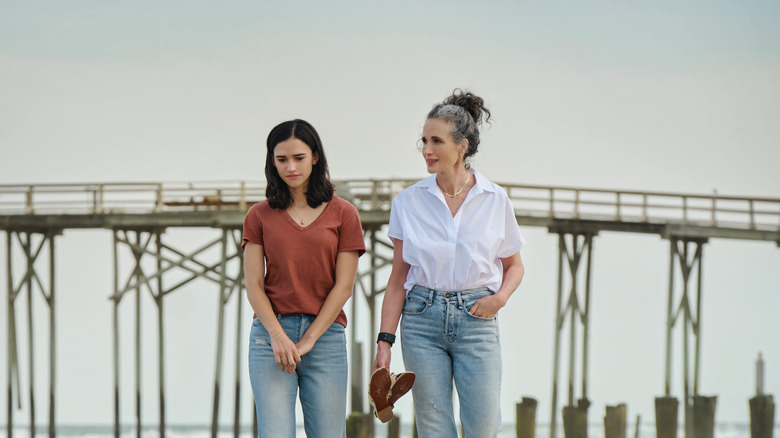 Netflix
Emma Pasarow was ready to gush about her costars when asked what it was like working with Kate Bosworth and Andie MacDowell. Pasarow referenced not only the duo's talent but also who they are as women in real life. " It was truly a masterclass on acting, [and] also being an incredible human," Pasarow shared with The List.
Bosworth and MacDowell were more than happy to share their experience and perspective with Pasarow as well. She added, " The way they work, they're so friendly. They're so giving. They're so generous. They really were mentors to me." Yet one lesson stands out the most for Pasarow: "What I learned the most is how to be collaborative and ask for what you need and how to ask questions so that you're a part of the creative process as well, not just going in to do your job. It was really collaborative. It was a true dream come true to work with them."
"Along for the Ride" is now streaming on Netflix.