Erika Jayne Opens Up About Where She Stands With Ex-Husband Tom Girardi Today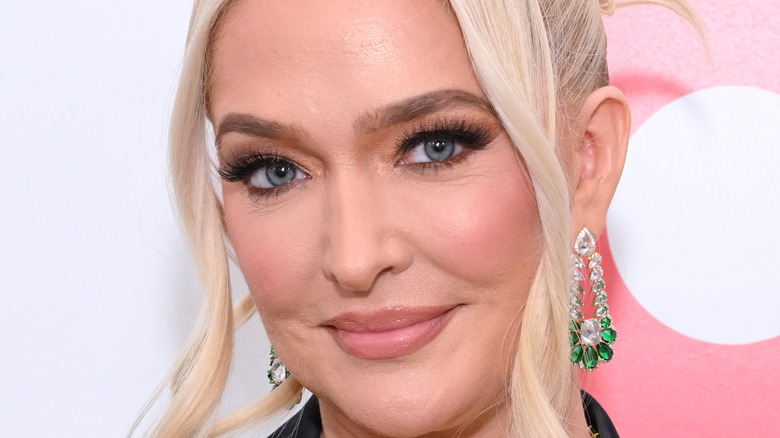 Michael Kovac/Getty Images
Of all the numerous legal battles and scandals that the "Real Housewives" world has weathered, Erika Jayne and Tom Girardi still managed to up the ante. When Jayne first joined "The Real Housewives of Beverly Hills" she introduced her then-husband Girardi, who is 33 years her senior, per People. Assumptions were instantly made. However, Jayne and Girardi began to grow on fans as they seemed to share a few heartwarming moments, and Girardi came across as the perfectly supportive doting husband.
Of course, that all got thrown out the window the second Jayne announced their divorce in November 2020 and unleashed all of her innermost feelings, per Insider. It was a whirlwind of emotions as viewers watched Jayne share deep and dark hidden secrets about their marriage, including Girardi's infidelity. 
Things got entirely thrown out of whack when Girardi's law firm was charged with embezzling money from plane crash victims' families. Suddenly, the timing and sincerity of Jayne's emotions all became very questionable — and her castmates on "RHOBH" were the first to question her, per Entertainment Weekly. 
Two years and a parade of legal battles and lawsuits later, the "Pretty Mess" singer is set to face off against her frenemies on Season 12 of "RHOBH." But, while all the questions continue to fixate on Jayne's role in the embezzlement and Girardi's declining health, Jayne has hardly ever actually expressed how she feels about Girardi after it all.
Erika Jayne misses the old Tom Girardi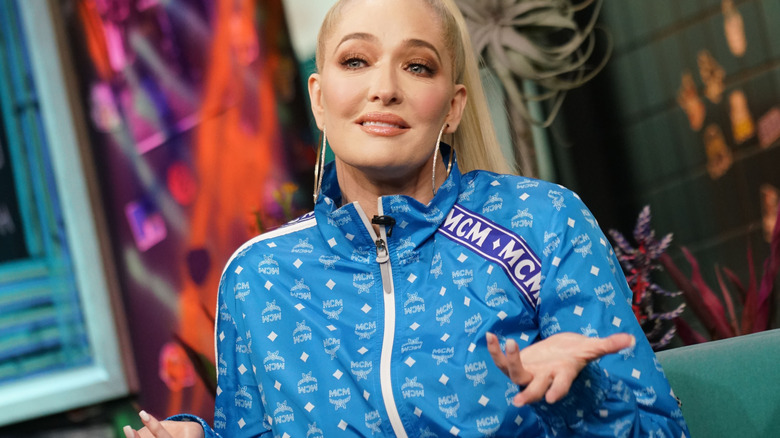 Manny Carabel/Getty Images
Ever since their split, Erika Jayne has candidly spoken about her decision to leave Tom Girardi. Jayne has blamed it on everything from how busy and absent he was to him being unfaithful, per Us Weekly. Today, their lives couldn't be farther apart. Girardi is under his brother's conservatorship and battling mounting lawsuits, while Jayne continues to seemingly 'downsize' and clash with her frenemies on "RHOBH." 
In a rare and raw conversation with Page Six about her feelings toward Girardi today, the "Xxpen$ive" singer shared what she misses most about her marriage. "Of course, [I miss him]. I miss the Tom before he was ill," Jayne says referring to Girardi's dementia. "I miss the fun, bright, intelligent person that really liked to have a good time and was magic. I miss that, of course. But we all get old and we all come to this place in our life and he's here."
Jayne spoke about the level his dementia has reached as she shared, "I take his call and it's never more than 10 seconds. And sometimes he thinks I'm someone else ... so there's a lot of that." 
As Season 12 of "RHOBH" has officially begun airing, viewers are likely to get a lot more insight into the singer's current relationship with her ex-husband over the coming weeks.