The Porter's Loren Lott And Mouna Traoré Reveal The Period Piece They Want To Do Next - Exclusive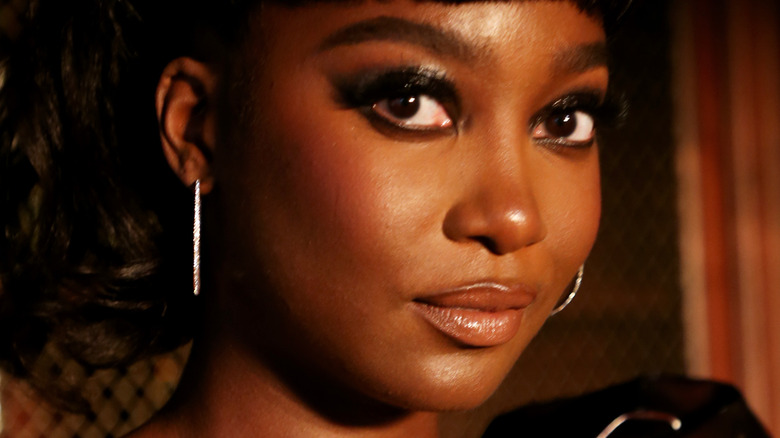 Phillip Faraone/Getty Images
There's no disputing that period pieces have a lot to offer. They educate new and older generations alike, and can bring to light specific parts of history that have otherwise been ignored. They also offer viewers an inside look into another time period's culture, including the music, fashion, food, and more that were popular back then. Of course, in a way, the phrase "period piece" could also apply to instances in the future since they are still, well, time periods being highlighted in the film or series.
The latest to hit the screen is BET+'s "The Porter," which was released in Canada in February but is now streaming on the platform for American audiences (via The Hollywood Reporter). The series is set in the 1920s and extrapolates on working conditions, ongoing industrialization, and colorism during the time. Luckily, we at were able to chat with two of the show's stars, Mouna Traoré and Loren Lott, upon the series' launch on BET+.
In an exclusive interview with The List, Traoré and Lott discussed the series' fashion, as well as why the show's history and messaging are important for all audiences. After all, history needs to be acknowledged so that progress can be made. Naturally, the two actors also discussed doing period pieces, including the one time period that Lott and Traoré unanimously want to work on but haven't had the chance to do so yet.
Both Loren Lott and Mouna Traoré want to do a film set in the future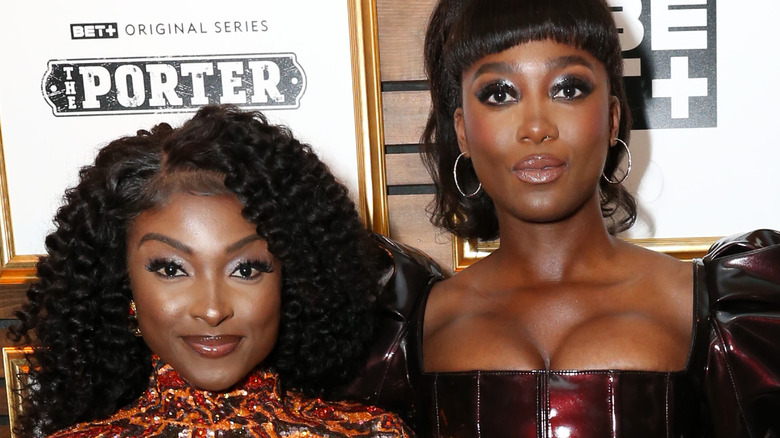 Phillip Faraone/Getty Images
"The Porter" stars Mouna Traoré and Loren Lott are acquainted with period pieces, but there remains a time neither of them has gotten to visit via cinema yet. In fact, Traoré noted that "The Porter" is her "fourth period show," though she quipped that this was "not on purpose." 
"I've done 1904 [and] 1908. I'm slowly climbing up the history ladder," Traoré recalled to The List, citing her experiences from "The Book of Negroes" and "Murdoch Mysteries" in particular. However, "The Porter" let her sink her teeth in even more because of its time period being later than her prior shows. "On this show, I really got to [dive into the character], and it was several years later," Traoré continued. "The mobility and the resources that my character had were so much more than in the last show, and we got to see a much more expansive view of a Black woman who was educated, pursuing her interests in medicine."
Moving forward in time is also something Traoré wants to continue to do, and Lott agreed. When asked what time period they haven't done but want to do, Traoré simply but emphatically answered, "the future," while Lott noted her enthusiasm by adding, "Absolutely. That was energy."
"I want to be in the future too, because I've never stopped working and I keep doing this forever and I keep booking jobs," Lott continued with a laugh. Ultimately, both actresses have bright futures ahead of them, and Traoré knows it. As she said, "It has happened that I am a period girl. The period shows love me."
"The Porter" is now streaming on BET+.