Bobby Brown Claims Ex-Wife Whitney Houston Speaks To Him From Beyond The Grave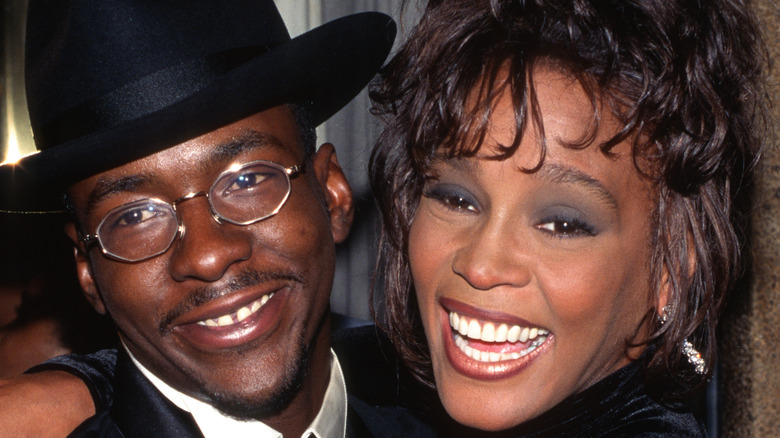 L. Busacca/Getty Images
It's hard to believe that it's been a decade since the death of Whitney Houston. The legendary singer was found dead February 11, 2012 of an apparent accidental drowning in a Beverly Hilton Hotel bathroom in Los Angeles (via The Washington Post).
Houston's former husband Bobby Brown is still grappling with the grief of losing her. In a new A&E "Biography" series, he reflects on where he thinks the couple went wrong, "We had made our beds and had to lie in them. We always felt that our love was strong enough to overcome any obstacle put in front of us," says Brown (via the Daily Mail). "'We would still be together if it wasn't for drugs. Drugs got the best of us." Brown has previously shared his own ideas about who was really responsible for Houston's death.
After Houston died, it was just Bobby Brown and their daughter Bobbi Kristina left to pick up the pieces. One thing you may not know about Bobbi Kristina is that she had musical aspirations like her famous parents. Tragically, just three years after Houston's untimely death, in an eerie similarity, she was found unresponsive in her own bathtub and nearly drowned just as her mother did (via NBC News). She died several months later (via The New York Times).
Years later the former New Edition singer claims that he heard his ex-wife speak to him after she passed, and what she said helped him make a gut-wrenching decision about their daughter.
Bobby Brown says Whitney Houston told what to do with Bobbi Kristina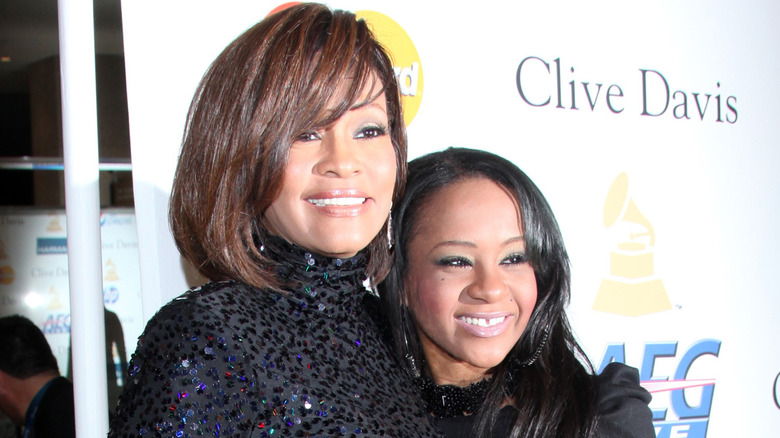 Phil Stafford/Shutterstock
It's an unfathomable situation that Bobby Brown was faced with after learning his daughter Bobbi Kristina was found face-down in her bathtub. According to CNN, Bobbi Kristina never showed signs of improvement after being discovered. "They told me she would not live a normal life. I was prepared to care for her for the rest of my life, being a vegetable. But my daughter would not like to live like that," says Brown in the new interview, according to the Daily Mail.
Then Brown explains what helped him make the decision to transfer his daughter into hospice care. "Whitney came to me in dreams and (said) 'let my baby go!' And that is what I had to do." On June 26, the 22-year-old was moved into hospice care. She died July 26, 2015 (via The New York Times).
Brown maintains that he knows his daughter is still with him. "Being her father meant everything to me. To know how special she was can only be seen through love," he says. "My daughter is with me every day. She is one of my angels."