The Porter's Loren Lott Compares Her Rise To Fame To Her Character Lucy's - Exclusive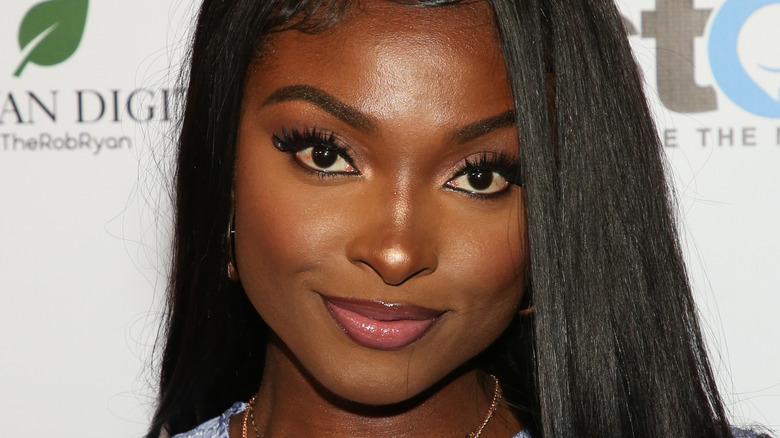 Paul Archuleta/Getty Images
Sometimes, making it big in the entertainment industry simply requires a little bit of time and some spare faith. If you're meant to land in the industry, you will, with your talent lighting the way. Enter Loren Lott, an actor and singer whose career really took off after her stint as a contestant on "American Idol" in 2015. From there, she would go on to star on Broadway, including in touring "Motown the Musical" (via Broadway World), as well as starring in the classic soap "The Young and the Restless." 
Now, Lott is back on our screens by way of BET+'s "The Porter," in which she portrays Lucy, an up-and-coming singer and overall superstar who isn't afraid to showcase why she deserves the world — even if she faces obstacles along the way. As explained by The Hollywood Reporter, "The Porter" saw initial success when it aired in Canada in February of this year, and now it's making waves among American viewers thanks to its landing on BET+. Lott stars alongside Aml Ameen, Ronnie Rowe, and Mouna Traoré, among other talented actors.
We were able to sit down and talk to Lott and Traoré upon the series' premiere on BET+, and the two actors not only revealed which period piece they want to do next but also discussed the period fashion in "The Porter." After all, the series is set in the 1920s, making plenty of its wardrobing enviable. In the exclusive interview with The List, Lott also revealed how her rise to stardom is different from her character Lucy's.
Loren Lott and Lucy rose to fame quite differently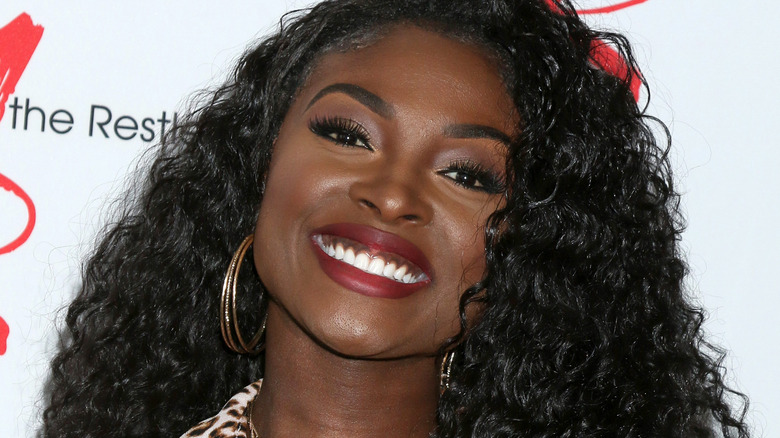 Kathy Hutchins/Shutterstock
Rising to fame isn't easy in any time period, though one might argue that technology today makes it slightly easier. In any case, it wasn't technology, science, or anything in between that differentiated Loren Lott from her character Lucy in their rises to superstardom. 
"I had a lot more support and love and balance than she has in her life," Lott told The List. "She's literally fighting for herself out there, which I am not. Thank God." In fact, when talking to us, Lott thanked one particular family member for always supporting her. "My mom has been my backbone through all of this, through rejection, getting close and whatever and not getting it. [She is part of] the support I've always had, with my grandma driving me to LA two hours just for an audition," she continued.
However, in a way, Lott was Lucy's support system. She prepared to play her in a way that fleshed her out as much as possible. "I went to boot camp for a little while to learn how to dance in that '20s style and how to get all of that right," Lott told us. "That was really fun. Lucy, overall, was a very fun character to play, even though there were a lot of heavy moments that I wasn't expecting." 
Here, Lott is referencing many of the struggles Lucy faces throughout the series. "When I read the script, I thought it was going to be a little more fun, but playing Lucy was a little heavy for me, especially tapping into a lot of the elements of colorism and the struggle of her journey, in general," she explained.
"The Porter" is now streaming on BET+.