Raúl Esparza Reveals Why His Role In Candy Was So Challenging - Exclusive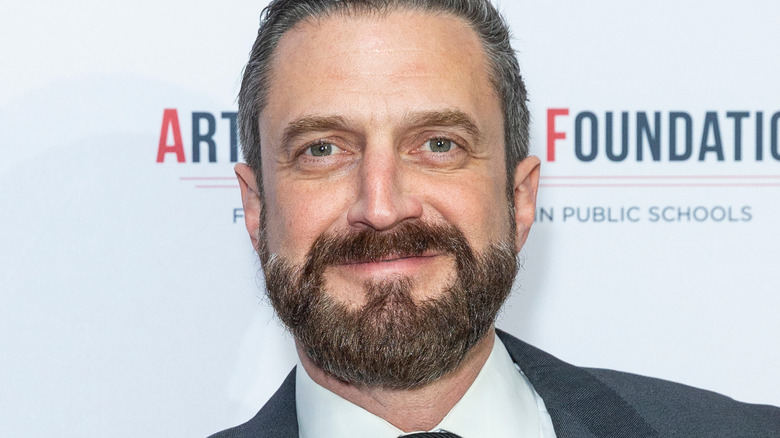 lev radin/Shutterstock
No matter what role he's playing — if it's on stage, on film, or on television — Raúl Esparza does his homework. He digs deep into his characters and their hopes, fears, and motivations, whether he's playing a hard-hitting prosecutor on "Law & Order: Special Victims Unit" or Riff Raff in a stage revival of "The Rocky Horror Picture Show." Esparza's attention to detail has earned him serious critical acclaim, including four Tony nominations and numerous other awards, according to his website.
His latest role, as defense attorney Don Crowder in Hulu's true crime miniseries "Candy," is no exception. Esparza researched in depth the real-life murder trial of Candy Montgomery, a churchgoing Texas housewife accused of the violent axe murder of a friend. The actor learned as much as he could about the real Don Crowder, and shared in an exclusive interview with The List, "I looked for audio and video of Don. I tried to find how he felt and looked and sounded, [and] made some decisions to not play him exactly the way he looked in his face." Esparza said he found Crowder's character more complicated than he initially appears and shared why the role of Don Crowder was such a challenge.
Raúl Esparza enjoyed the complexity of his role in 'Candy'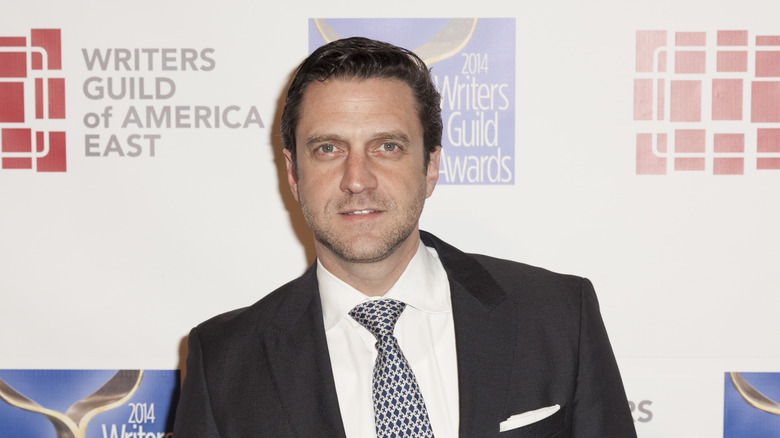 lev radin/Shutterstock
At first glance, Raúl Esparza's character, Don Crowder, appears to be a bit of a buffoon, fond of showboating and seemingly oblivious to the gravity of the case he's involved in — and the long odds he's facing. But Esparza found there was much more to him than meets the eye. "We know that Don Crowder himself had undiagnosed bipolar disorder, which, sometimes they say, in terms of manic episodes, it makes you feel invincible," Esparza said. "[Don] thought he was invincible. The other side of that is a great deal of fear and sadness. That plays out in his life later, which isn't anything the series gets into, though."
Situating this unintentionally humorous, larger-than-life character in the context of a brutal murder trial was a challenge Esparza welcomed. "I liked Don's bravado. I liked the humor in the piece. I liked the sickness of the piece, too," the actor shared. "I also liked his 100% faith in his client, so that it allowed me to dive into the complete belief in the story and not ask any questions — [and] play someone who went 100% in one direction and then 100% in the other, within the span of a nanosecond."
Playing Don Crowder required a lot of finesse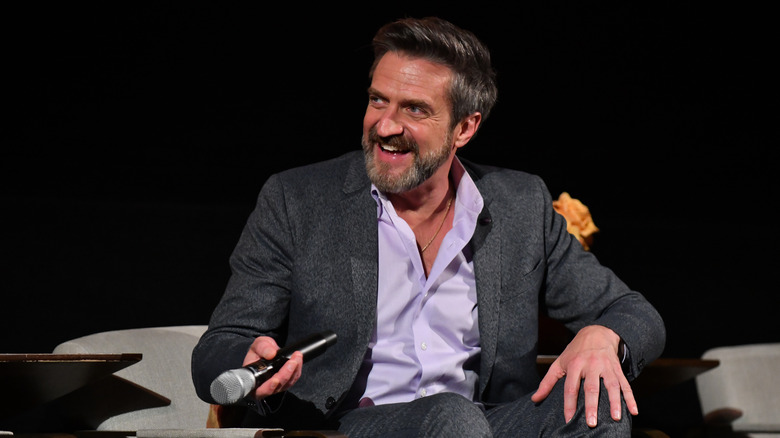 Jerod Harris/Getty Images
The biggest challenge Raúl Esparza faced in "Candy" was figuring out how to fully — and respectfully — capture Don Crowder's over-the-top personality without turning him into a sitcom caricature. And this, the actor said, meant "playing him with a great deal of dignity and bravura, and giving all the comedy implied in that and all of his badassery total free reign, without ever commenting on it or making him silly." This was harder than it looked, Esparza said, and meant always bearing in mind that no matter how outrageous Don Crowder may have been, at the heart of his actions in "Candy" was being involved in the case of the brutal murder of a real person. "[It] was a challenge to do all that without letting it slip into comedy completely," Esparza said.
Another challenge the actor faced was keeping his "Law & Order: SVU" character, prosecutor Rafael Barba, well away from the courtroom set for "Candy." As he said, "I was afraid that any aspect of Barba would creep in, because you stand up in a courtroom and Barba begins to show up ... That character's in your DNA and you played him for almost seven years, and you keep coming back to him."
"Candy" is now streaming on Hulu.