Katey Sagal Weighs In On TikTok's 'Nepotism Baby' Conversation - Exclusive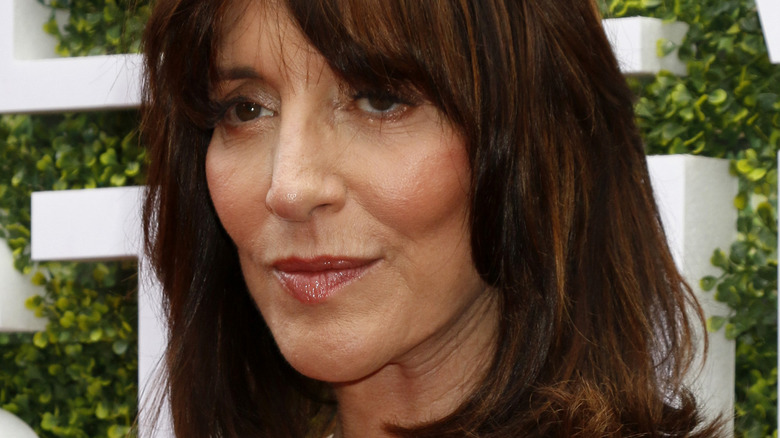 Kathy Hutchins/Shutterstock
Wedged between viral dance videos and that one Harry Styles song, Gen Z has ignited a powerful conversation on TikTok about the idea of "nepotism babies." It's a tale as old as the entertainment industry itself, but recently, a new class of Hollywood stars has emerged from behind the success of their famous parents. We've all watched Maude Apatow's season-defining performance in HBO's "Euphoria." We've all seen Willow Smith's chart-topping music career find a life beyond her family's seemingly unending tabloid drama. 
There's no denying that nepotism is an elusive ticket to the upper echelons of Hollywood — almost more elusive than tickets to the Met Gala. But where does privilege (the kind that had Ireland Baldwin ranting in her car on Instagram) cut off and talent enter the chat? Is fame for the sake of fame enough to sustain a career? Not according to Golden Globe winner Katey Sagal. 
By all accounts, if Sagal came of age in the era of TikTok, she'd have been labeled a nepotism baby. Her mother, Sara Zwilling, was a writer. Her father, Boris Sagal, was an Emmy-nominated TV director who helped her land her first role. She never knew a time that wasn't about show business. While promoting Blumhouse's new thriller "Torn Hearts," Sagal weighed in on the nepotism baby conversation and revealed the truth about growing up in Hollywood in an exclusive interview.
It doesn't matter who you are if you don't have talent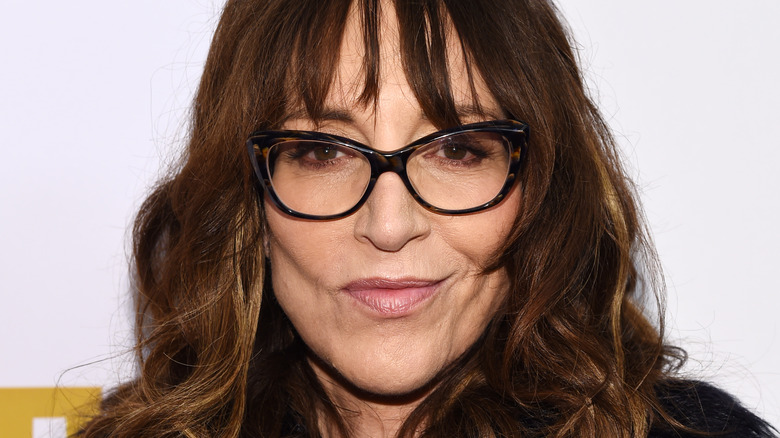 Amanda Edwards/Getty Images
Despite her critically acclaimed acting career, Katey Sagal originally wanted to be a musician. At the ripe age of 18, she was hired — and fired — by folk legend Bob Dylan, but it had nothing to do with the success of her parents. "I didn't want to be an actor, so there was no way they could help me," she said. "What my dad did do — this is the nepotism on his side — was put me in something so I would get a union card, so that I would have health benefits."
The security of health insurance was just the first step. It was sheer talent that sustained her, and through her roles on "Married ... with Children" and "8 Simple Rules," Sagal became one of America's most beloved sitcom moms. "Once you get in the door ... then you're on your own," she said. "It doesn't matter what your name is. It doesn't matter who your parents are. It doesn't matter. Your talent has to stand on its own or it's just not going to happen."
Even the most privileged of Hollywood actors can totally blow it if they don't have the chops. In fact, the entertainment industry is so difficult that Sagal wouldn't recommend it. "As a parent of kids that both do this, I would be the first one to say to them, 'Don't do this. You're not good enough. It's too hard. Go find something else,'" she said. Luckily, it looks her kids inherited her talent, even if they didn't inherit her last name. 
"In my case, my two older kids are very talented. So, I don't feel like my son, who is an actor, is leaning on [nepotism]," Sagal explains. "He doesn't even tell people that I'm his mom, and they both have a different last name. They barely tell people that I'm involved with them, and they get jobs on their own."
In other words, being a nepotism baby isn't all it's cracked up to be (but we'll reevaluate when Rihanna's future baby makes the press rounds in 2044). 
You can catch Katey Sagal as Harper Dutch in Blumhouse TV's "Torn Hearts," premiering digitally on May 20th.