Naomi Judd's Husband Opens Up About The Country Star's Final Days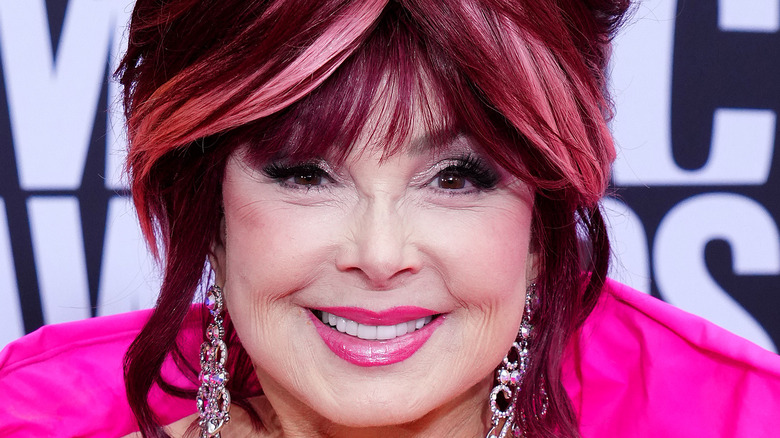 Jeff Kravitz/Getty Images
Trigger warning: The following article includes content regarding suicide and mental health struggles.
The country music world is still reeling over the heartbreaking death of Naomi Judd, who died by suicide at the age of 76. The singer and songwriter — who died the day before she was to be inducted into the Country Music Hall of Fame — was open about her struggle with depression through the years.
"One of the aspects of my depression is that I was inert: I didn't get off my couch for about two years," she told NBC's Think in 2017. "There were days that I wouldn't brush my teeth; there were days that I wouldn't eat much."
The country star also talked about how the disease took a toll on her family, which included daughters Ashley and Wynonna Judd, as well as her husband, Larry Strickland. The couple married in May 1989, according to Hollywood Life, and Strickland eventually went on to oversee aspects of his wife's career when she took a break from performing with Wynonna as The Judds. He also was by her side as she struggled with her mental health. 
During an interview with Good Morning America in 2016, Strickland was asked to give advice to someone caring for a loved one dealing with depression. Holding his wife's hand, he explained, "Get ready to walk that path with them because they're going to need you every minute."
Strickland walked that path with Naomi, and is now opening up about her final days.
Larry Strickland said Naomi Judd was 'fragile' before she died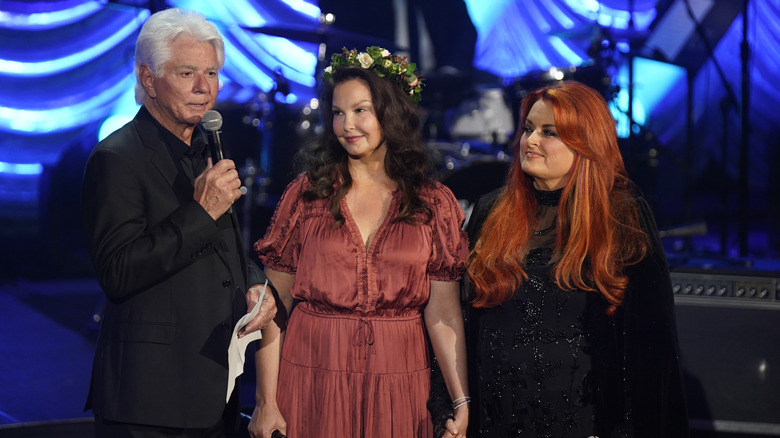 Mickey Bernal/Getty Images
Larry Strickland is opening up about his wife, Naomi Judd, and her final days, taking to the stage during her memorial service to reflect on his late wife. "I was really scared to death about her flying alone all the way from Vienna back to Nashville cause I knew how fragile she was," Strickland said during CMT's "Naomi Judd: A River of Time" special (per Page Six).
Naomi arrived in Nashville safely, but took her own life shortly after. After news of her passing spread, Strickland received a message from a stranger who met Naomi on her flight. "It's a small comfort, I'm sure, but my life seems a lot richer after meeting your wife, however briefly," the email read. "Obviously, I didn't know Naomi at all, but I can tell you she spoke highly and warmly of you, and the life you shared together. Rest assured she loved you and had no qualms about telling me, a stranger on a plane, that was so."
Strickland was joined at his wife's memorial service by Naomi's daughters, Ashley and Wynonna Judd, who announced that she would continue The Judds tour without her mother. 
"I've made a decision, and I thought I'd share it on national television: that after a lot of thought, I'm going to have to honor her and do this tour," Wynonna told the crowd, per Us Weekly. "I'm just going to have to. Because that's what you would want. And Bono once told me, 'give them what they want, not what you want.'"
If you or anyone you know is having suicidal thoughts, please call the National Suicide Prevention Lifeline​ at​ 1-800-273-TALK (8255)​.