What It Was Really Like To Star In A Mary-Kate And Ashley Movie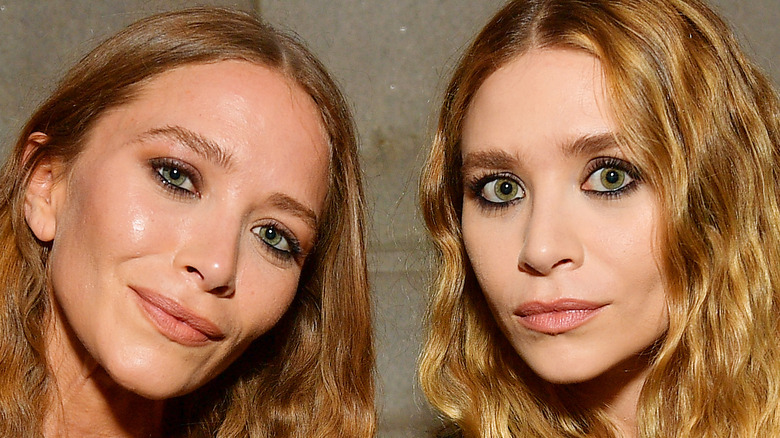 Matt Winkelmeyer/mg19/Getty Images
Those who grew up in the 1990s and early 2000s don't only remember superstar twin sisters Mary-Kate and Ashley Olsen, but perhaps they idolized the acting prodigies before they quit acting. Together, the sisters appeared in 15 movies, and it was throughout this tenure that viewers got to watch the talented sisters grow up before our very eyes.u00a0
The Olsen twins' big break came before they could even talk. They played the youngest sister on the beloved sitcom "Full House," which ran from 1987 to 1995 (via IMDb). It was during their run on the family show that the Olsens started an empire through their company Dualstar, which comprised of made-for-television and straight-to-video movies, further video series, accompanying books, and more (via the Daily Mail). It was these career endeavors that have helped the fraternal twins amass au00a0collective net worth of approximately $500 million.
Though the Olsen twins have moved on to other projects such as business and fashion design ventures, Y2K aficionados still remember the campy, coming-of-age films they did that remind so many of us of our childhoods. Now, a co-star from one of those teen movies is discussing what it was like to be on-set with arguably the most famous twins of all time.
This Holiday in the Sun love interest had a misconception about the Olsen twins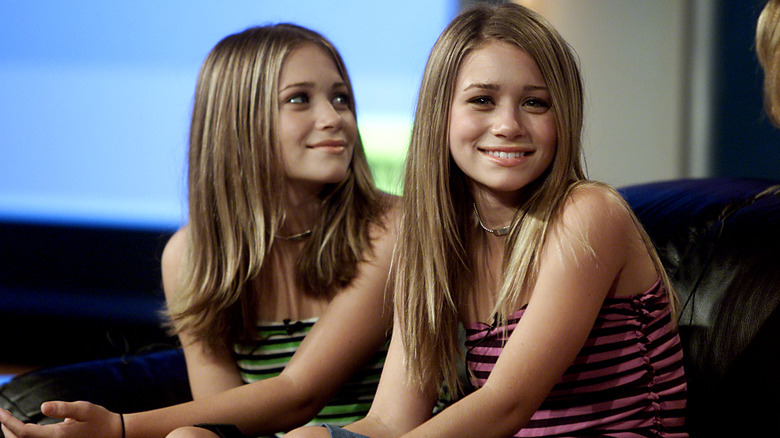 Kevin Winter/Getty Images
According to IMDb, by 2001, Mary-Kate and Ashley Olsen had collaborated on more than a dozen projects in addition to their stints on television and feature films. As the girls were entered their teens, they made a movie called "Holiday in the Sun" where they travel to the Bahamas and find themselves entrenched in a smuggling ring and teen romance.
In an exclusive interview with E! Online, "Holiday in the Sun" co-star Ben Easter, who played Ashley's dreamy love interest (and also appeared on "So Little Time"), discussed collaborating with the twins 20 years after the direct-to-video release. At the time of filming, Easter was 21 years old, which he initially kept secret while auditioning for the part of Jordan Landers. Ashley was just 14 then, and Easter was auditioning to play her love interest. "We hit it off right off the bat," he said. "They could see I was professional and I wasn't some creep."
Easter further explained that although the twins were young, they were both serious about work, which came as a bit of a pleasant surprise. "When you see them in the media, they could appear very distant or closed-off, which I am always surprised by because they are sweet, funny, very funny, and goofy and then equally professional."
Mary-Kate and Ashley Olsen made filming a lavish experience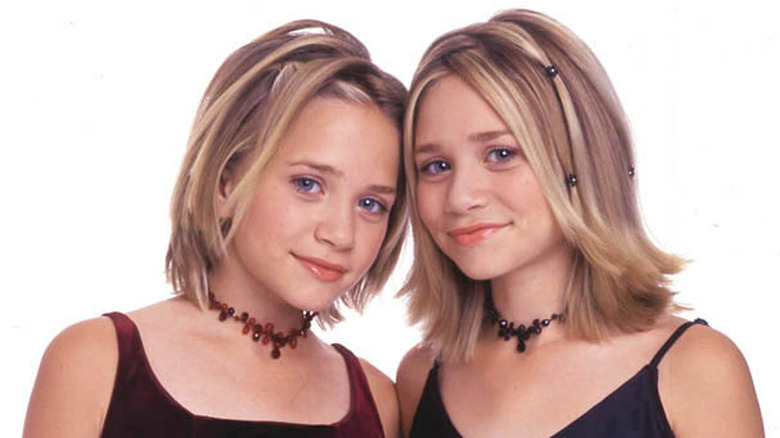 Getty Images/Getty Images
While shooting "Holiday in the Sun"u00a0in the Bahamas with a primarily teenaged cast, one can only imagine the unforgettable experiences they were all about to have. In conversation with E! Online, Ben Easter disclosed the luxurious off-set, once-in-a-lifetime experience Mary-Kate and Ashley Olsen treated the cast to when they rented an entire island and then some. The expedition that the Olsen twins afforded sounded like a movie in and of itself.
"I am not kidding," Easter explained. "And they had a yacht. Then we all went [to] this island ... I look back and I am like I can't even believe I had that experience. We would all hang out and we had a lot of time to get close and really bond."
If you were thinking this could possibly sound too good to be true, co-star Megan Fox (in her first credited movie, via IMDb) corroborated the memory for InStyle's "Let's Unpack That" video segment in 2021. "Mary-Kate and Ashley took us all out on a private chartered boat and we went to a private island in the middle of the Bahamas, and we all dove for conch," Fox said. "Then we grilled it in like a bonfire on the beach. It was very 'Castaway' and very rugged, but super luxurious at the same time."