Christine Quinn Claims The Selling Sunset Production Team Manipulates Women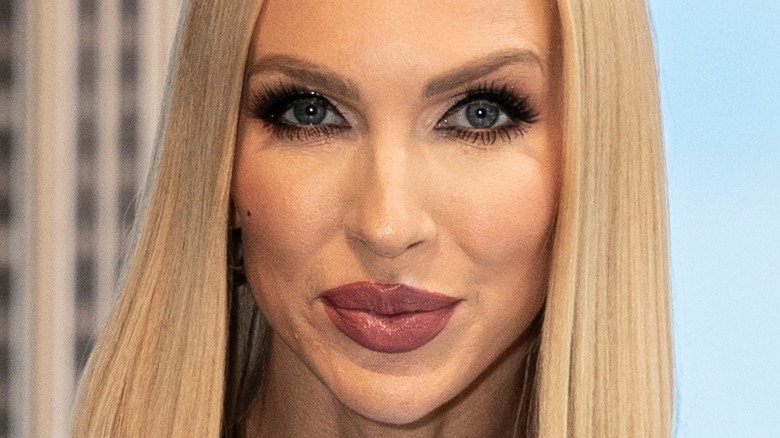 lev radin/Shutterstock
Even the most avid watcher of reality TV knows how big of a role production plays. You have to take everything with a grain of salt, and there's always the likelihood that some of the drama was purely concocted by the production crew. For years now, fans have resorted to blaming unbalanced storylines and narrative-pushing on the people behind the camera. However, there seems to be an unspoken rule that the reality TV stars themselves rarely speak up about production. That is unless they end up finding themselves cast as a villain and choose to blame it on poor editing a la "Love is Blind" star Shake Chatterjee, per Variety.
Fans always appreciate it when their favorite reality TV stars address the role that production played in a certain storyline. Well, the "Selling Sunset" resident 'villain' Christine Quinn has never been shy to speak out and candidly call out the show's fake-ness. She doesn't tiptoe around the fact, she even tweeted right before Season 5 aired, "30 minutes till the launch of #SellingSunset enjoy the new season and all of its 5,000 fake storylines!"
Generally, Quinn's call-outs are all shady funny comments, like when she dubbed the storyline of her bribing a client by joking, "Please, like, they think I'm poor?" per Us Weekly. But this time, she's getting serious about what really goes on. 
Christine claims Adam DiVello threatened her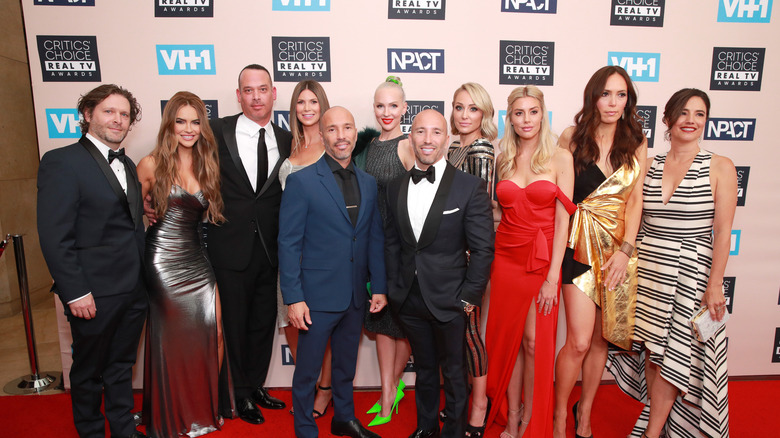 Rich Fury/Getty Images
When Christine Quinn joined Alex Cooper on her infamously candid and raw podcast "Call Her Daddy," fans knew they were in for an explosive treat — but no one could have predicted the bombshells she dropped. Christine opened up about everything from Chrishell Stause and Jason Oppenheim's "opportunistic" relationship to her departure from The Oppenheim Group. But what really shocked people was her comments about what it was like working with the infamous "The Hills" producer Adam DiVello. 
Quinn accused DiVello of being "sick" while revealing that he had received numerous complaints about his behavior. The actress shared her own shocking experience, "He actually told me to go fall down the stairs and kill myself at one point." She added, "He was threatening me and yelling at me. There were other people around, witnesses to this." 
According to Quinn, she had gotten into it with DiVello after she accused the producers of using "editing magic" to encourage false storylines at her cost. "He basically berated me for being too honest and I said, 'This is my real life and this didn't happen and you know this,' to which then he was screaming and yelling at me," she claimed. The real estate agent explained that she filed multiple complaints against DiVello. 
As for Quinn's allegations that the cast was manipulated by production, she shared on an important note: "It is a male-dominated industry in the production field to which they manipulate women. They harass them. They just mentally torture and intimidate them."