Inside Christine Quinn's Stunning Exit From The Oppenheim Group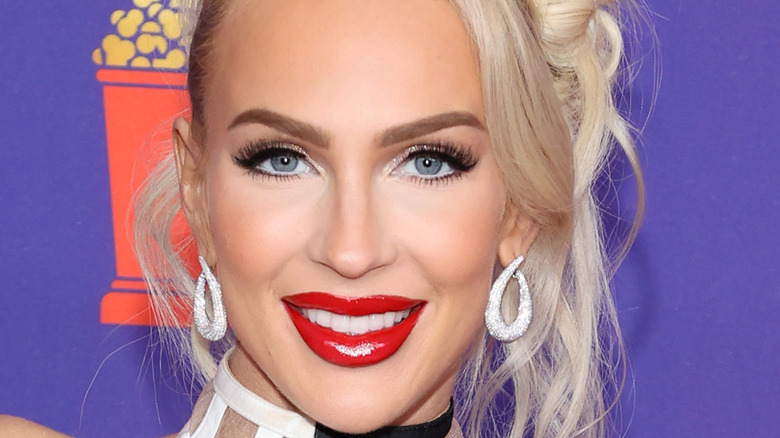 Amy Sussman/Getty Images
Netflix's hit reality TV show "Selling Sunset" truly has it all. There's a group of attractive coworkers, stunning backdrops of L.A.'s finest views, awe-inducing lavish properties, and ample amounts of drama. Of course, the latter is primarily thanks to self-proclaimed villain Christine Quinn.
Decked out in Louis Vuitton and Chanel's finest, you can't help but laugh with Quinn even when she's being borderline arrogant. One thing about Quinn is that she's guaranteed to shake things up with some truly unforgettable moments on the show. Whether she's shading her colleagues from the sidelines or confronting them at pool parties, she speaks her mind unapologetically (per Screen Rant). This is why, as season after season comes out, viewers have been disappointed by the World vs. Quinn mentality at "Selling Sunset" that has resulted in her being pushed to the sidelines.
Things got even worse when fans were excited to watch Quinn confront the people she has been feuding with at the very first "Selling Sunset" reunion special, only for her to end up missing the occasion due to a negative COVID-19 test (via People). At that point, it already seemed like Quinn was heading further and further away from The Oppenheim Group, and now it looks like she's officially taken a drastic step to sever herself from her castmates once and for all.
Christine Quinn quit The Oppenheim Group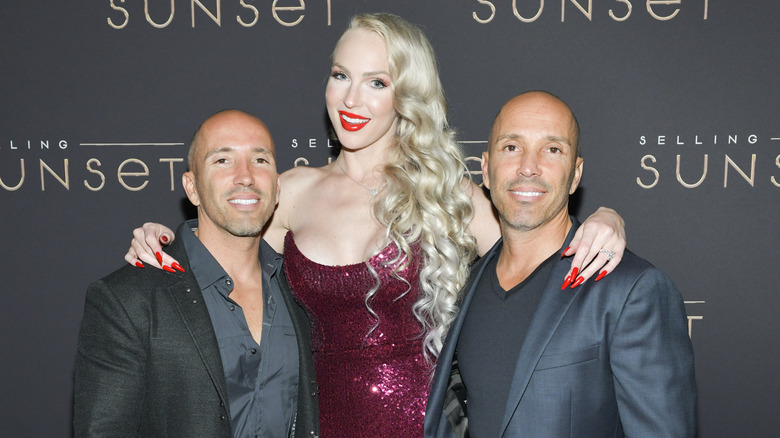 Rodin Eckenroth/Getty Images
For those still cushioning the blow of missing out on an explosive Christine Quinn-filled "Selling Sunset" reunion, this news is going to hurt. Us Weekly confirmed that Quinn has officially left The Oppenheim Group. Considering that Season 5 of "Selling Sunset" revolved around new boss Mary Fitzgerald battling with the decision to let one of the agents go (via The Tab), in addition to the fact that Quinn continued to clash with all of her colleagues, fans assumed she was fired.
Well, not so surprisingly, a source told Us Weekly that the model/actress actually quit, saying, "It was Christine's decision to leave the Oppenheim Group." Quinn has previously spoken about leaving The Oppenheim Group due to their closed-mindedness when it came to operating using cryptocurrency. As she explained to Forbes, "A lot of brokerages are very wary about accepting crypto because they don't understand the inner workings of it, so that's why it's very difficult for agents to do these transactions." 
Quinn's coworkers (and nemeses) have yet to comment on her departure. Fitzgerald previously stated, "I think it will be fine without her," when asked by a TMZ reporter how the show would survive without Quinn (via Page Six). The 33-year-old Texan seems to have even burned her final bridge with Davina Potratz, who was "shocked" by how Quinn spoke about her during the show (per Us Weekly).