Inside The Elon Musk Flight Attendant Scandal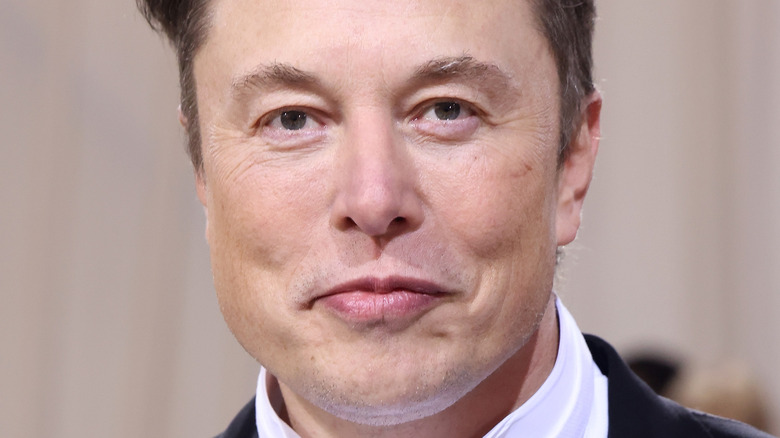 Taylor Hill/Getty Images
Trigger warning: The following article contains language describing sexual misconduct. 
Being the richest man in the world comes with many perks. You know, like deciding on a whim that you want to buy Twitter or designing a supersonic electric plane – both things Elon Musk actually plans to do, just for the record. 
Musk has been extremely busy lately. According to Barron's, the 50-year-old mogul is very much in the process of buying Twitter for a whopping $44 billion, and is simultaneously on a mission to get rid of spam on the platform, which he believes is well over 5% of the app, as noted by the publication. On top of that, he's also building the world's largest lithium-ion battery, an electric semi, and is planning a cargo mission to Mars — all business ventures Musk is determined to accomplish in the next eight years (via Futurism). Needless to say, he's a pretty busy guy.
There's one thing that might be holding him back, though. Musk has a pretty hefty allegation against him, and he's not taking it lightly. 
A flight attendant has claimed that Elon Musk assaulted her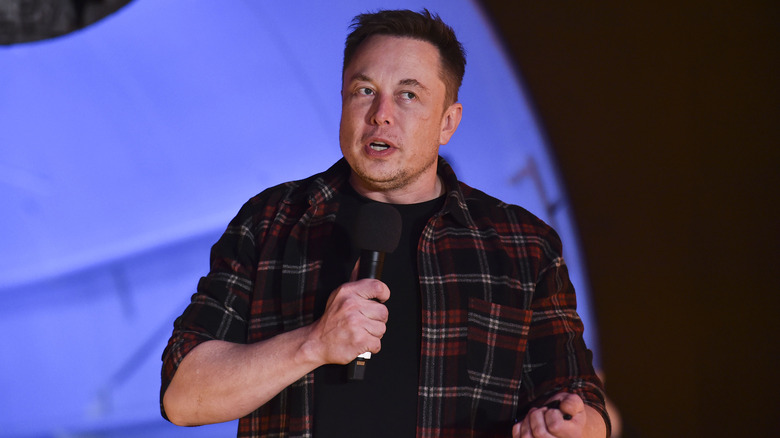 Pool/Getty Images
Elon Musk is in hot water when it comes to his SpaceX company, but it's not for the reason you might think. As learned by Insider, a SpaceX flight attendant alleged that Musk sexually assaulted her back in 2016, detailing that the world's wealthiest man "exposed himself and propositioned her for sex." 
According to the publication, the employee claimed that Musk asked for "a full body massage," and she subsequently found him fully naked underneath a sheet. She then alleged that he exposed himself and "touched her and offered to buy her a horse if she would 'do more,' referring to the performance of sex acts." To add an additional layer of complexity to the case, the flight attendant's friend — who she disclosed the circumstances to at the time — signed an official declaration detailing the accusations, bolstering the employee's claims. 
To make matters even more concerning, the employee detailed that she was paid $250,000 in exchange for her silence two years after the alleged incident took place. According to the Daily Mail, however, the California laws on the agreement between the two have since changed, making her able to speak freely about her experience with Musk. 
"I absolutely felt a responsibility to come forward with it, especially now," the flight attendant's friend said in a statement to Insider. "He is the richest man in the world. Someone with that level of power causing that kind of harm and then throwing some money at the situation, that's not accountability."
Elon is challenging her to describe his naked body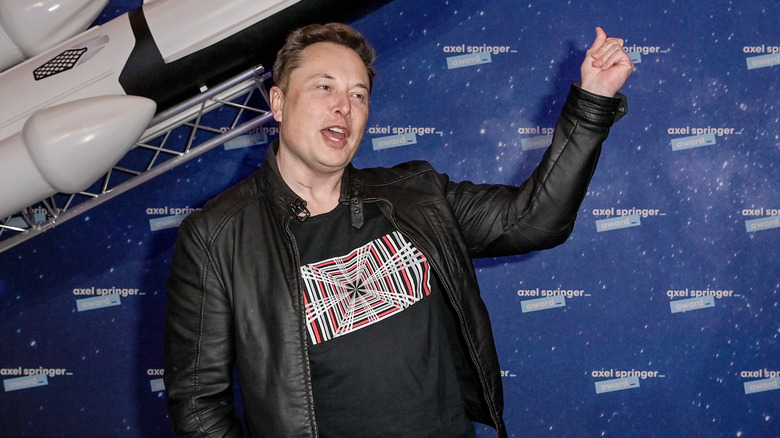 Pool/Getty Images
Elon Musk is denying that any such incident happened between himself and the SpaceX employee, and is going so far as to duel the flight attendant's friend who is speaking out on the flight attendant's behalf through, ironically enough, Twitter.
The richest man in the world put out a tweet challenging the woman to describe his naked body to prove that her friend's allegations are true, writing, "I have a challenge for this liar who claims their friend saw me 'exposed' — describe just one thing, anything at all, (scars, tattoos, ...) that isn't known by the public. She won't be able to do so, because it never happened." 
In response to Insider, Musk replied to the publication's request for comment, writing that the attack is a "politically motivated hit piece" and that there is "a lot more to this story." "If I were inclined to engage in sexual harassment," the billionaire continued, "this is unlikely to be the first time in my entire 30-year career that it comes to light." 
At the time of publication, the woman in question has not filed a claim with the courts, with the two (and friend) seemingly set on battling it out on Twitter.
If you or anyone you know has been a victim of sexual assault, help is available. Visit the Rape, Abuse & Incest National Network website or contact RAINN's National Helpline at 1-800-656-HOPE (4673).