How Did Raven Of RuPaul's Drag Race Win Her Emmy?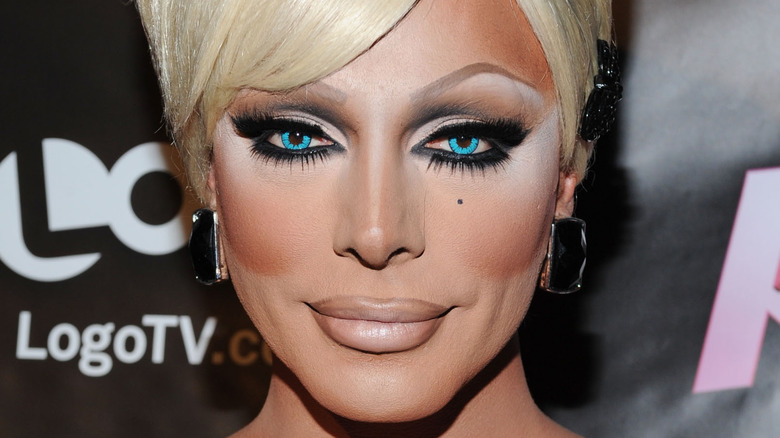 Amanda Edwards/Getty Images
The "RuPaul's Drag Race" fandom was left suitably gooped and gagged when "All Stars 7" finally revealed who was hiding under that big ol' hat — sadly, it wasn't Jujubee this time. The ninth queen, or first alternate rather, was none other than Raven, as Entertainment Weekly reported. "Losing is the new winning," she quipped as the rest of the cast looked on in shock. As Raven pointed out in a confessional, she lost both Season 2 and "All Stars 1," but the "Drag Race" alum reasoned, "I do identify as a winner." Of course, once RuPaul showed up, she sent Raven packing since her long-time makeup artist wasn't meant to be in front of the camera in the first place. 
All winners weren't invited to "RPDR All Stars" Season 7 but that didn't leave a space open for Raven, unfortunately. The competition kicked off proper with two episodes dropping simultaneously, the second of which saw the queens partaking in fan-favorite challenge the Snatch Game. PinkNews even argued it was one of the best in the history of the show, especially since all eight queens were tasked with coming up with two celebrity impressions instead of the typical one. Although Raven was likely watching from the sidelines, wishing she could prove her worth, it's worth noting that the reality star is already an Emmy winner in her own right regardless.
Raven was recognized for her makeup work on the show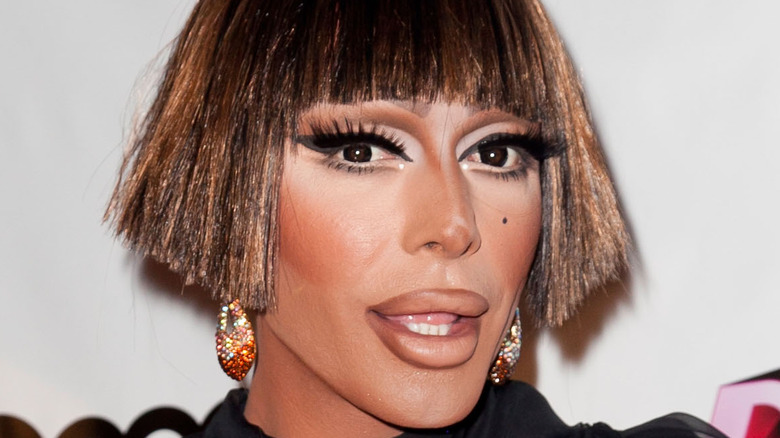 Imeh Akpanudosen/Getty Images
Eponymous "Drag Race" host RuPaul has a close relationship with Raven because, first and foremost, the former contestant is her long-time makeup artist on the hit show. In an interview with Variety, Raven shared that she was asked to beat Ru's face (not literally) in 2016 and initially turned the opportunity down. After thinking it over, Raven agreed and she's never looked back, handling the drag icon's look on the main show, the UK variety, and even during Ru's "Saturday Night Live" hosting stint. As Raven acknowledged, "It's a crazy thing to wrap your head around when you are responsible for getting the queen of drag into drag." 
In 2020, the Television Academy recognized the Season 2 star's impressive work on the long-running reality show when Raven nabbed the Emmy for Outstanding Contemporary Makeup For A Variety, Nonfiction Or Reality Program (Non-Prosthetic) (via Twitter). In her acceptance speech, Raven shouted out the rest of the "Drag Race" glam squad for their work and advised everybody watching at home to stay "fierce and fabulous." 
Per Variety, Raven has actually been nominated three times overall, as of 2021. Clearly, she takes Mama Ru's makeup incredibly seriously, with the "Painted with Raven" host telling The Wrap, "I'm still constantly trying to make sure I'm doing better than I did last time. This was someone I always looked up to and admired."
Drag Race is typically a big winner at the Emmy Awards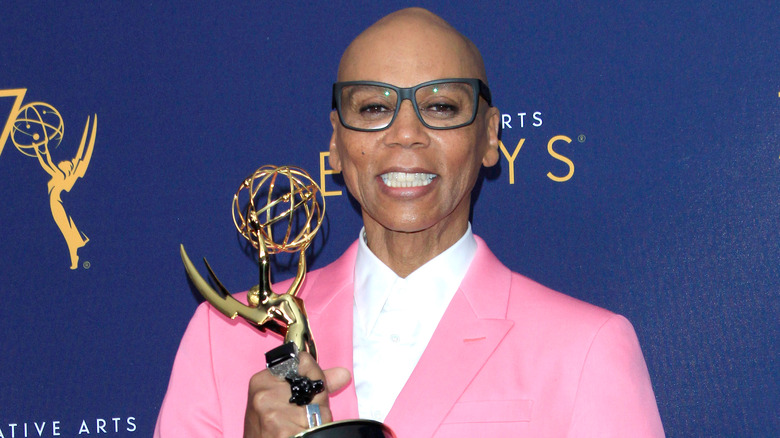 Kathy Hutchins/Shutterstock
Aside from Raven's impressive victory, for her exemplary makeup skills, "RuPaul's Drag Race" has actually won several Emmys over the years. This is despite the fact that, in a 2016 chat with Vulture, RuPaul herself memorably deadpanned, "I'd rather have an enema than have an Emmy." These days, obviously, the host's opinion has changed, and Mama Ru is honored to be recognized by the Television Academy. Especially since, per The Hollywood Reporter, she's officially the most decorated Black performer in history, having won 11 Emmy Awards overall.
On what makes the show so special, RuPaul told NBC News, "There's an interesting balance of entertainment and deep stories that really touch our audience." As the drag legend acknowledged, "Drag Race" began as a lighthearted show highlighting an underground artform but, thanks to the participants, it's transformed into something much deeper. "These kids bring their courage and their stories, and that is what the heart is," Mama Ru opined. 
As far as Ru is concerned, "Those stories need to be told, and I think there is value in those stories for everyone, not just drag queens." Evidently, even the Television Academy agrees with her assessment.