Why Did Diane Neal Leave Law & Order: SVU?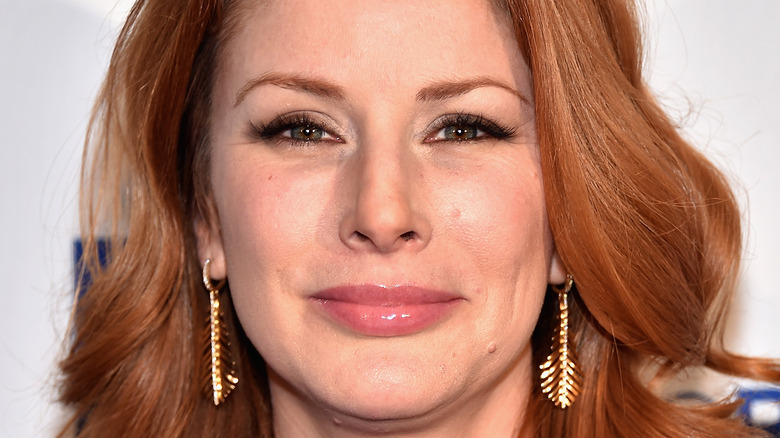 Michael Loccisano/Getty Images
Diane Neal joined the cast of "Law & Order: SVU" all the way back in 2001, subsequently appearing in over 100 episodes overall. Neal was one of several "Law & Order" actors that were on the show before landing a main role, but despite making a handful of guest appearances in the years since, Neal's 2012 departure seems to have stuck. However, her fan-favorite character, A.D.A Casey Novak, crucially wasn't killed off so the door is open for the actor to return full time someday. 
During a chat with Digital Spy, Neal discussed her role on the hit show, describing working on "SVU" as "totally disturbing" and admitting it even gave her "nightmares." As the actor recalled, "Years ago there was an episode called 'Ritual' — it actually wrecked my head... I swear to God it still gives me nightmares. I think about that all the time." Neal also expressed a desire to learn more about Casey's backstory, suggesting she remained a virgin until later in life, "which is cool — I dig it!" 
Since departing "SVU," Neal has appeared in "NCIS," "NCIS: New Orleans," "Blue Bloods" and lots more. Clearly, she isn't hurting for job opportunities. But, why did the actor step away from "Law & Order" in the first place?
Was Diane Neal fired from Law & Order: SVU?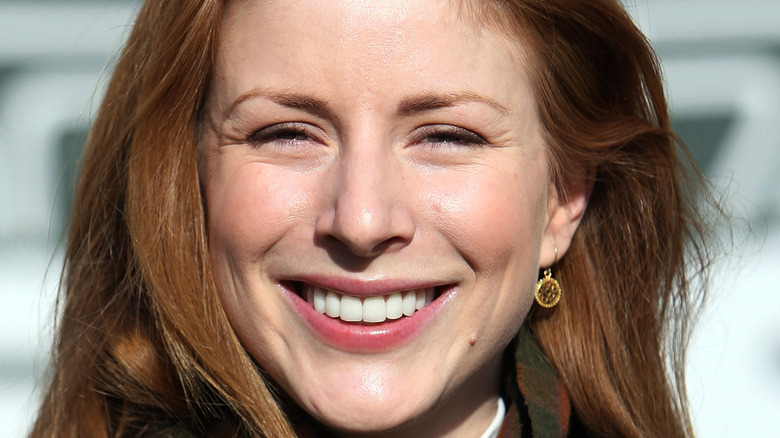 Al Pereira/Getty Images
Diane Neal has been keeping busy since leaving "Law And Order: SVU," but her exit remains something of a question mark. Per E! News, Neal's character, assistance district attorney Casey Novak, left the show in Season 9 after violating due process. She returned briefly in Seasons 12 and 13. At the time of her departure, a spokesperson told Cinema Blend, "Diane spent five years on 'SVU' and was a tremendous addition to the 'SVU' team. She is looking forward to new opportunities and she will be missed."
However, TV Guide clarified that, although the initial reports claimed Neal's contract was up, rumors circulated that a tearful Neal had informed the show's tight-knit crew she'd actually been fired. The actor refused to say, either way, reasoning, "Rumors are rumors," and confirming only, "I love the crew. The crew loves me. We've really gotten along and bonded over these past five years. And they're always looking out for me and watching my back."
Neal also refused to acknowledge whether she'd been thrown off by the development, admitting to wondering every year whether her time was up, especially since "[series creator] Dick Wolf is known for replacing his cast regularly." Regardless, the "NCIS" star noted she was excited for what was to come.
Rumors also circulated that Diane Neal had issues with her co-stars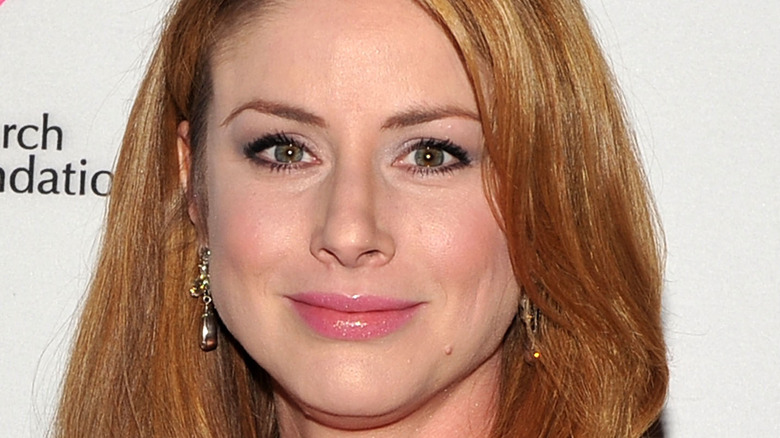 Theo Wargo/Getty Images
On the foot of her abrupt departure from the hit show, rumors circulated that Diane Neal had called her "Law & Order: SVU" costars "awful people." The problems started when Neal's former partner, JB Benn, sued over claims she'd made about him being abusive to her throughout their relationship. Per Page Six, comments the actor had made to her then-campaign manager, Rachael Himsel, were included as evidence (Neal was running for congress at the time). 
Neal reportedly railed against her "SVU" colleagues and, in particular, she described series stalwart Mariska Hargitay as a "total b***h." The "Blue Bloods" star told the outlet there was "no truth" to the claims, clarifying, "Most of the people I've worked with are amazing, I love almost everyone I've ever worked with." As for Hargitay, although Neal acknowledged they weren't the best of friends, she maintained there was no bad blood between them either. 
Moreover, the actor asserted, "I have never talked about the cast members like this, it's salacious and untrue." During a follow-up chat with Us Weekly, Neal argued that Himsel had worked with her for such a short period of time that it shouldn't matter what she had to say. Neal and Hargitay thought it was hilarious the former campaign manager tried to sow seeds of discontent between them. As for the "total b****h" claim, Neal shared, "That's the funniest thing that I've ever heard."