Amy Duggar King Doesn't Hold Back Her Opinion Of Josh Duggar's Sentencing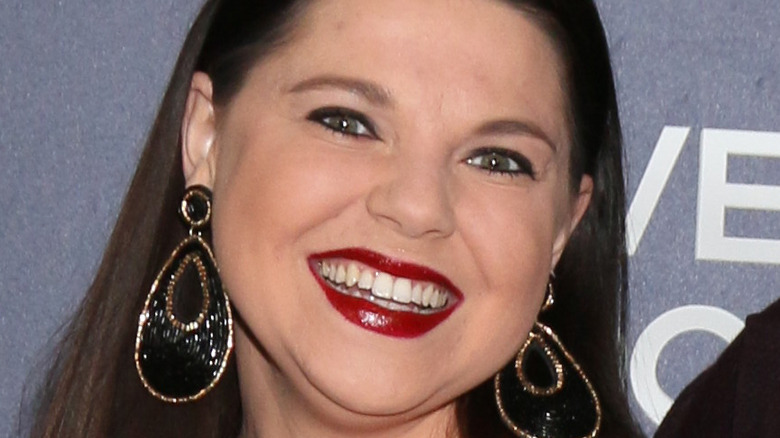 Kathy Hutchins/Shutterstock
Trigger warning: The following article includes language regarding the sexual abuse of children.
The once-popular "19 Kids & Counting" show has now become the "12 Years & Counting" saga. After months of waiting and speculation, a judge finally handed down the sentencing of Josh Duggar on his conviction of receiving and possessing hundreds of online images of child sexual abuse material. During the pre-sentencing hearing, the lesser count of possession was vacated without prejudice, meaning that Duggar would potentially receive 20 years in prison instead of 40 (via People). 
On May 25, Duggar was sentenced to 151 months, or just over 12 years, in prison. He will serve his time in one of two Texas prisons, both a considerable distance from his home in Arkansas. Following his release, Duggar will be under supervision for another 20 years, during which time he will be on a short leash: He will not be allowed unsupervised contact with minors — including his own children — and can use the internet only under monitoring (per Variety).
Those who have been following the drama are waiting to hear reactions from Duggar's family members. Younger sister Jill Duggar Dillard and her husband spoke out about Josh Duggar's verdict back in December 2021, declaring that justice had been done. Two other sisters, Jinger Duggar Vuolo and Joy-Anna Duggar Forsyth, agreed that their brother deserved to be punished. (In 2015, Josh had also confessed to molesting four of his sisters, including Jill, per The Washington Post). At this writing, one relative has made her opinion on the sentencing quite clear.
Amy Duggar King was hoping Josh would get the maximum sentence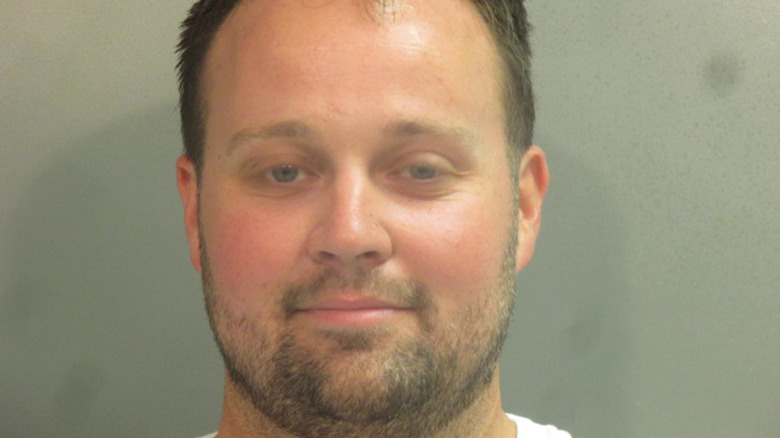 Handout/Getty Images
Amy Duggar King has no love lost for her disgraced oldest cousin, Josh Duggar. When his mom, Michelle Duggar, wrote a letter of leniency to the sentencing judge, King did just the opposite. She composed a letter (which she never sent), saying in part that it would be "a disaster" to return Duggar to his family without "severe, long-lasting consequences" first. On the morning of his sentencing, King tweeted, "This is the day that smug gross smile slowly fades as he gets locked away."
Like millions of others, King awaited Josh Duggar's prison sentencing. When it was handed down, she gave a blunt comment exclusively to Celebuzz: "Twelve and a half years isn't enough, but I hope that every single second he's there feels like an eternity," she commented. She posted a link to the article on her Instagram account for good measure. Among the many supporters who cheered her was a fan who said, "Thank you for being a voice for our children. We appreciate you more than you will know!"
King has reached out online to her cousin-in-law, begging Anna Duggar to do the unthinkable and divorce Josh. She's even willing to take in Anna and her six children if it will help her break free of the convicted sex offender. In an interview with In Touch Weekly, King said, "I would tell her to call, to contact me, come to my house... I'm here. She doesn't have to be trapped in this."
If you or anyone you know has been a victim of sexual assault, help is available. Visit the Rape, Abuse & Incest National Network website or contact RAINN's National Helpline at 1-800-656-HOPE (4673).