Shaunie O'Neal Reflects On Ten Seasons Of Basketball Wives - Exclusive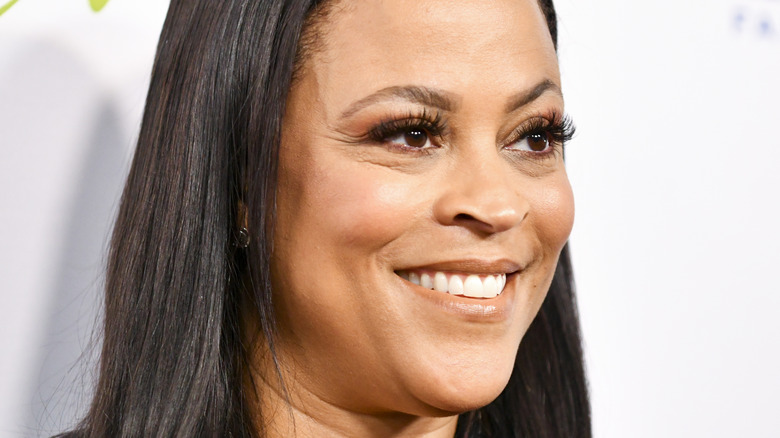 Rodin Eckenroth/Getty Images
When a reality television series hits its stride, viewers just know that they're in for a treat. Think of "Keeping Up With the Kardashians," "Sister Wives," "The Bachelor," and all the other gripping reality programming that have defined a network. It goes without saying that the one series VH1 is arguably best known for is the dynamic, dramatic, and engaging show "Basketball Wives," which has made it all the way to a remarkable ten seasons.
There are only a handful of reality shows that have made it as long as "Basketball Wives," not to mention all its various spin-offs. So much of the series' success is thanks to executive producer Shaunie O'Neal. Of course, the star was married to famed basketball player Shaquille O'Neal from 2002 to 2011, but her past relationship and foray into the sports arena is just a blip in her story. O'Neal is dynamic, driven, and enthusiastic about her life both behind and in front of the camera, and she's a dedicated mom of five and entrepreneur to boot. So, how does she do it, and could she have ever predicted that "Basketball Wives" would be such a success? In an exclusive sit down interview with The List, O'Neal dished about the show, her ambition for the series when it first aired, and so much more.
Shaunie was confident in 'Basketball Wives,' but couldn't have predicted its success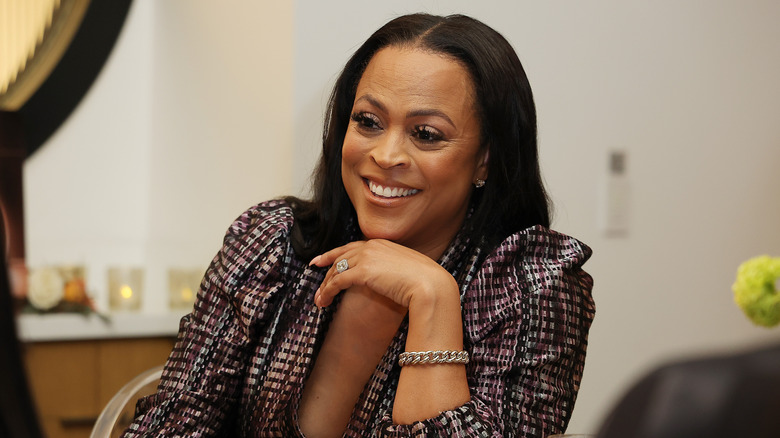 Leon Bennett/Getty Images
When Shaunie O'Neal first embarked on "Basketball Wives" — which focuses on the lives of the wives, girlfriends, baby mamas, and exes of professional athletes — she knew she was onto something good. But could O'Neal have ever predicted that she'd be working on the same series 10 seasons later? In the interview, she shared that, as confident as she was in the show, its success has blown her away.
"It's good television. It was a good cast, but I didn't think about being 10 years in," Shaunie shared. "It was fresh and new. I had no clue what to expect, but I knew it was good TV. ... I remember back then, they used to tell us we were renewed by the time we were in the second episode. Now, it's a little different. We're always on pins and needles like, 'Are we coming back?'"
Well if fans have anything to say about it, "Basketball Wives" will still be coming back season after season.
The executive producer thrives off-camera too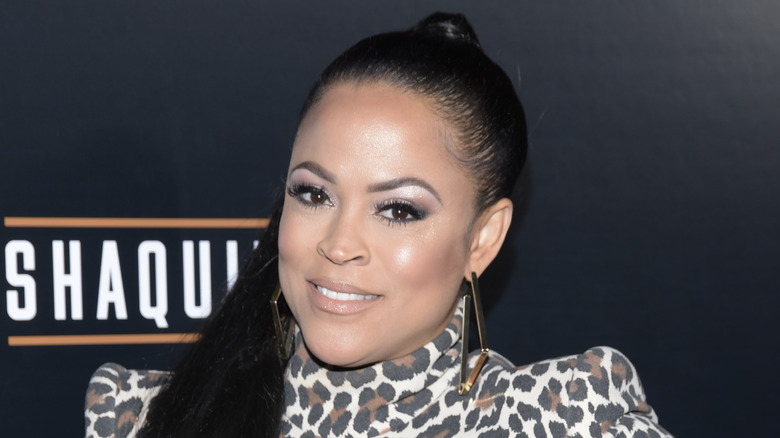 Michael Tullberg/Getty Images
With all of that experience in mind, Shaunie O'Neal also dished about her creative process, telling The List that she continuously likes to keep the content fresh on-screen. "I think it's important that we have to keep evolving and mixing it up a little bit, so it doesn't get stagnant," she said. "But I never thought 10 years, never."
While O'Neal has been known for making on-camera appearances during "Basketball Wives," the 10 seasons of the show have taught her that she thrives behind the camera too. Reflecting on her creative process and production career, O'Neal shared that her original pitch for the series didn't include her as a cast member, and that the cast of "Basketball Wives" have simply had to get used to her being in the driver's seat for the production.
"I will be honest, I feel better off-camera. It's an easier space. And it's easier for the ladies to understand versus me sitting at the table with them and then going behind the camera," O'Neal explained. "It's so hard. It's hard to juggle both hats. But I will say it feels okay. The ... ones that have been there a long time, they get it, they understand the flow." 
"Basketball Wives" Season 10 premiered on May 16, and new episodes drop every Monday night at 8 p.m. ET on VH1.