Tyrel Jackson Williams On Why Starring In Hollywood Stargirl Was Challenging - Exclusive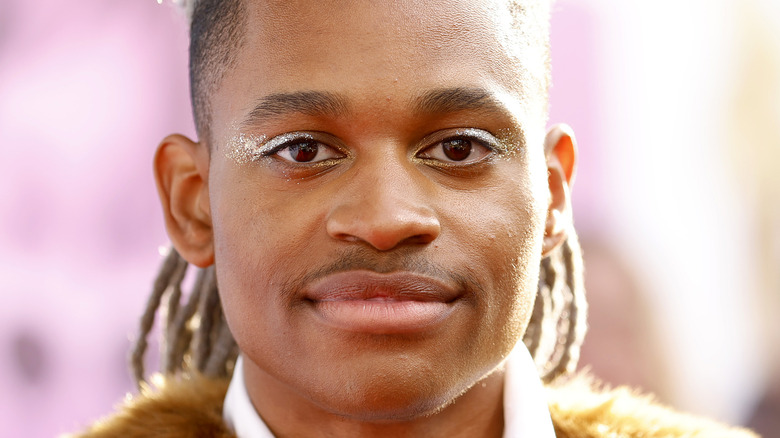 Frazer Harrison/Getty Images
Preparing for a role in a film is a lot of work. If it's a period piece, you have to learn a bit of history to play your part. If it's a medical drama, you'll probably need to know a thing or two about medicine. On the other hand, when it came to preparing for "Hollywood Stargirl," the cast knew exactly what they were doing: They were actors portraying actors.
The Disney film follows Stargirl's new life in Los Angeles, where she befriends two inspiring filmmakers and brothers. Considering all three of these actors aren't new to the film business, the plot seemed pretty straightforward — that is, until they stepped foot onto set each day. When it came to filming a movie about filming a movie, "The lines got blurred constantly," actor Tyrel Jackson Williams, who plays Terrell, admitted during an exclusive interview with The List.
Filming a movie about filming a movie was often as confusing as it sounds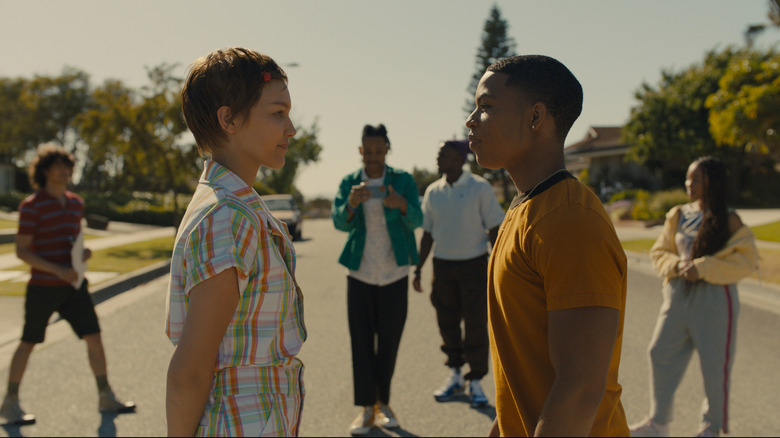 Disney+
Whenever it came time to film a scene for "Hollywood Stargirl," Tyrel Jackson Williams had to constantly decipher whether or not it was his time to read his lines. His character Terrell, who is an aspiring film director, was focused on filming a movie while being filmed. "So there would be times where we would have to say, 'Okay, wait. Are we yelling 'Action!' for the movie? Are there going to be two? Are there going to be more than two?'" Jackson Williams explained to The List.
This confusion made it a challenge to differentiate between being on the set of "Hollywood Stargirl" and being on the set of the indie film "Tell Your Story" that they were portraying on screen. It wasn't all bad, though. "It just sort of made it feel even less like we were shooting something and more like we were a big family coming together to make something nice," Jackson Williams shared. In the end, this is exactly what the inspirational new film is all about.
"Hollywood Stargirl" is available to stream Friday, June 3 exclusively on Disney+.