How Bianca A. Santos Really Feels About Legacies' Cancellation - Exclusive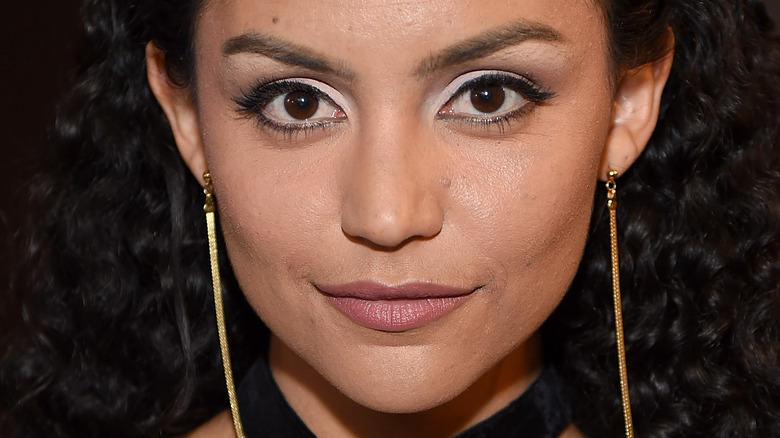 Michael Kovac/Getty Images
If you're an avid network television watcher, you've probably seen Bianca A. Santos on your screen over the last decade. The actress rose to fame on Freeform's "The Fosters," but has since gone on to land powerful roles on several staple series. In fact, her most recent arc was on none other than Shondaland's "Grey's Anatomy," ABC's resident medical drama that's been on the air since 2005.
The "Grey's Anatomy" timeline may be long, but Santos' performance as Kristen Clark in the latest season is one not to miss. Starring opposite Cedric Sanders, and playing his character's wife, Kristen is stuck in a hard place when she's late in her pregnancy but is also caring for her husband, Simon, whose health is rapidly declining (via Variety). In addition to her four-episode "Grey's" arc, Santos has most recently been appearing on the CW's "Legacies," a spinoff series set in the world of "The Vampire Diaries." Yes, that "Vampire Diaries."
Unfortunately for Santos and the rest of the show's cast, the CW gave "Legacies," along with most of its programming, the axe in May, "as it prepares for a sale," according to Deadline. The fantasy series lasted for four seasons. Shortly after this devastating news, The List sat down to chat with Santos about her role on "Grey's Anatomy," including what it's really like to work with the "Grey's" cast, but we also discussed how "The Fosters" changed her career. Additionally, Santos shared how she really feels about the "Legacies'" cancellation.
The 'Legacies' cancellation is 'hard and heartbreaking' for Bianca Santos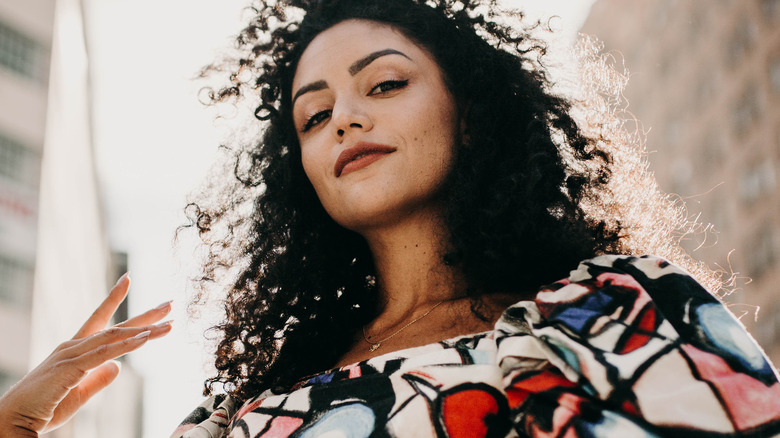 Lisandra Vasque
"Legacies" tells you what it sets out to do in its very name. It passes the torch onto a new generation of characters in "The Vampire Diaries" while never forgetting where it came from. It transcends time, space, love, hope; it just couldn't transcend the CW's brutal "Red Wedding" that nixed most all of its programming in May.
"'Legacies' was canceled and I haven't even spoken about that, but that was really surprising," Bianca A. Santos shared with The List. "I feel like 'Legacies' was still up in the air. I didn't expect it because its viewership is so strong, and so I hate it. I hate all of it, and it's hard and heartbreaking."
Naturally, these strong feelings stem from her positive experience from the show. "[That's] another group of people that I absolutely adore and make me feel really [like], it's all about the people," Santos explained. While she appeared on the series in a recurring capacity, she adds that she was friends with some of the leads, so the cancellation makes her sad for their loss of work. In fact, the actress has a special connection with "Legacies" star Quincy Fouse. "Quincy and I were in the same acting studio together. When I came onto the show, it was like a little reunion," she said.
The same is true for "Roswell, New Mexico," which the CW also cancelled in May. "It was like the first wave [of cancellations] had 'Roswell,' [and] I have friends on that show," Santos told us. Ultimately, we just hope that Santos and the rest of the CW casts find new work.
Season 18 of "Grey's Anatomy" is now streaming on Hulu.