Days Of Our Lives Just Recast Another Legacy Character For Beyond Salem Season 2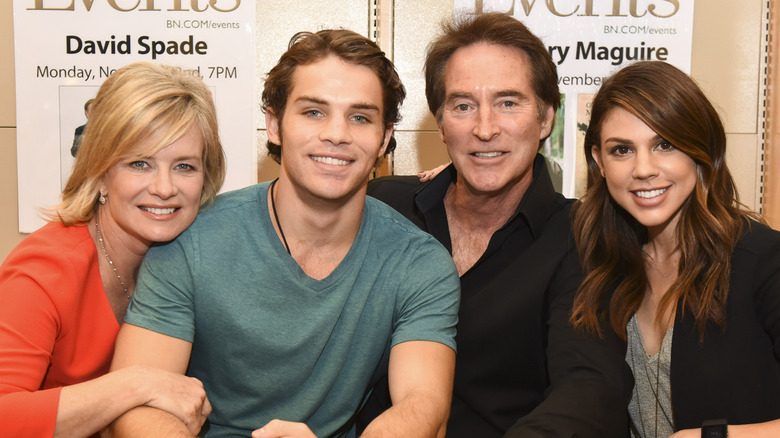 Vivien Killilea/Getty Images
"Days of Our Lives" fans are gearing up for the second season of the NBC soap opera's spin-off series, "Beyond Salem." 
The show, which streams on Peacock (via Soap Opera Network), follows a group of "Days of Our Lives" characters as they leave the fictional Midwestern town of Salem and travel around the world for new adventures and fresh storylines. Season 2 of the limited series has been confirmed to reunite super couple Bo and Hope Brady, and fans can't wait to see them together again.
According to TVLine, the five-episode series will begin airing the week of July 11, 2022, with new episodes being released each day that week. 
"Heartwarming family reunions take a dangerous turn as a mysterious adversary wreaks havoc on their lives. The next chapter of 'Days of Our Lives: Beyond Salem' is a story full of larger-than-life romance, jaw-dropping twists, and high-stakes drama — and it all connects back to a plot that long-time 'Days of Our Lives' fans will surely remember," reads the synopsis for the show.
The cast for Season 2 is filling out — Steve Burton has even joined the cast of "Beyond Salem" — and the series has decided to bring back an important character, although the role has been recast.
Days of Our Lives: Beyond Salem will reunite many characters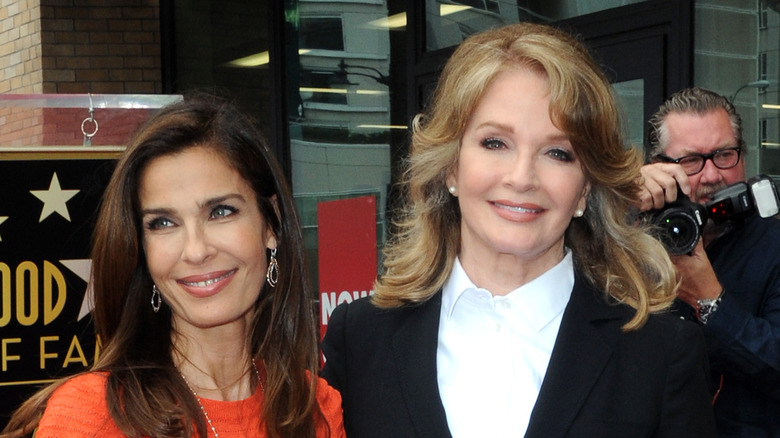 Albert L. Ortega/Getty Images
"Days of Our Lives" fans are counting down the days until "Beyond Salem" Season 2 to see some fan-favorite characters. According to TV Insider, regulars like Marlena Evans (Deidre Hall), John Black (Drake Hogestyn), Tripp Johnson (Lucas Adams), Ciara Brady (Victoria Konefal), Ben Weston (Robert Scott Wilson), and Gabi Hernandez (Camila Banus) will all be part of the story, along with Hope Brady (Kristian Alfonso) and Bo Brady (Peter Reckell).
While the focus will likely be on the Brady family, it appears that the Johnson family will also be reunited during Season 2. Steve Johnson (Stephen Nichols) and his wife, Kayla Brady (Mary Beth Evans), will appear on "Beyond Salem" with Steve's son Tripp, as well as his and Kayla's daughter, Stephanie. 
However, Stephanie will look a bit different than viewers remember. Shelly Henning previously portrayed the legacy character, but the role of Stephanie has been recast with actress Abigail Klein, and she's not the only one. "Days of Our Lives" has also recast Stephanie's brother, Joey Johnson.
Tanner Stine has been cast as Joey Johnson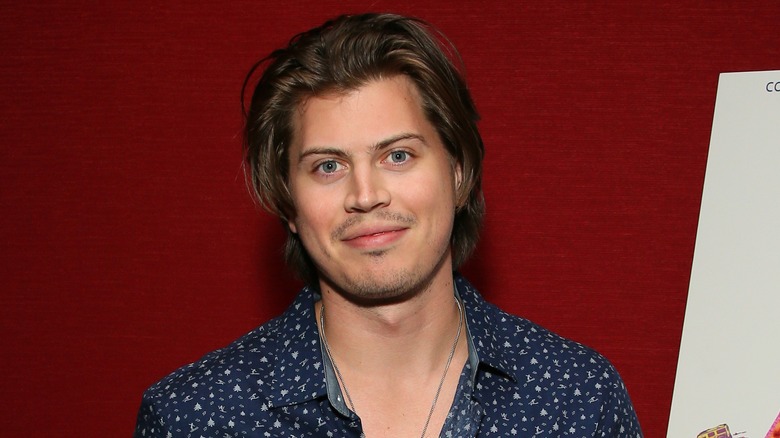 Jb Lacroix/Getty Images
Joey Johnson is the youngest child of Steve Johnson and Kayla Brady. He was born in 2008 and faced some big medical issues, per Soap Central. However, Joey was the victim of SORAS, also known as soap opera rapid aging syndrome, and quickly turned into one of Salem's teenagers along with Ciara Brady, Claire Brady, and Theo Carver (via Nine). 
Joey was written off the show when he was young and returned to town in 2015 as a teenager with actor James Lastovic in the role. Joey proved to be a troubled young man, and, after befriending Ava Vitali, he learned the truth about his father's former love interest. Joey eventually snapped, smothered Ava, and was sent to prison for her death (via Soaps.com).
However, "Days of Our Lives" fans will soon see Joey back on the canvas, and they couldn't be happier (via The U.S. Sun). He'll reunite with his parents and siblings during Season 2 of "Beyond Salem," but, like his on-screen sister, Stephanie Johnson, Joey will also have a new face. Actor Tanner Stine has been recast as Joey for the limited series. 
Following the conclusion of "Beyond Salem" in July, both Joey and Stephanie will return to Salem, per Soap Opera Network. So, viewers will get to see more of the Johnson family in the near future.