Michael Evans Behling On What Fans Should Take Away From His New Clubhouse Series - Exclusive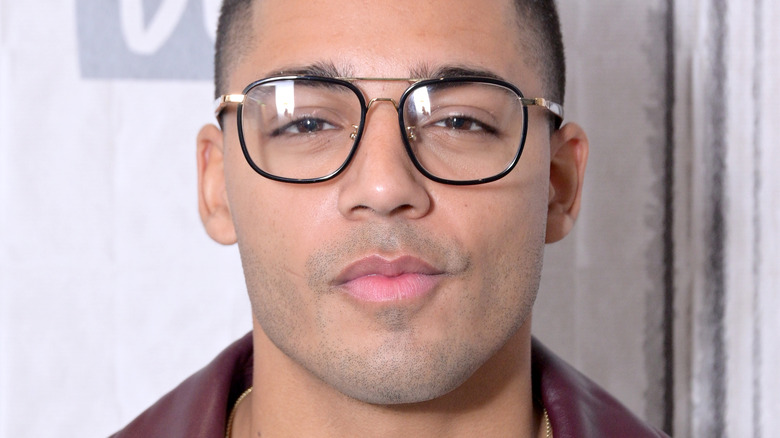 Michael Loccisano/Getty Images
It's not uncommon for actors to venture into other arenas — like Rihanna, who made her way onto the scene as a musician but has since redefined the fashion and makeup industries. While so many celebrities have been known to color outside the lines of their professions, not many have taken the opportunity to challenge themselves creatively — as well as inspiring and giving back to audiences — as much as Michael Evans Behling. The actor, best known for his role in the number-two streaming TV show on Netflix, "All American," is so much more than the man you see on-screen, and he has now ventured into a new area of creative ambition: An interview series with Clubhouse.
Behling is clearly a man of many talents, but he too has looked to others for inspiration. Such desires led him to work with Clubhouse to create his latest project, "Who Inspires Me with Michael Evans Behling," an intimate interview series where he sits down with varied artists to dive deep into their motivations. Ahead of the first episode, The List sat down with Behling for an exclusive interview where he dished about the series, his hopes for its run, and what truly inspires him.
His first guest and the inspiration he brings to the audience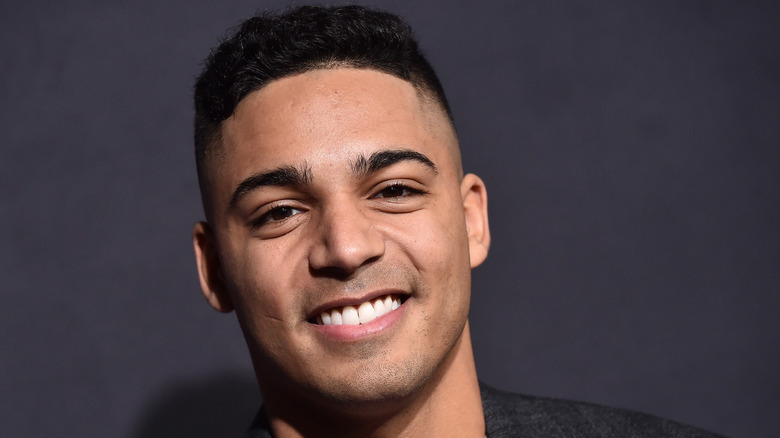 DFree/Shutterstock
Perhaps one of the most universal languages that so many of us draw inspiration from is music. It doesn't come as a huge surprise, then, to learn that Michael Evans Behling's first guest on his Clubhouse series is country star Jimmie Allen. Of course, Allen is an award-winning artist who gained a whole new arena of fans due to his impassioned performance on "Dancing With the Stars." After the sit-down with the country star, Behling gave The List an inside look into the episode, reflecting on what audiences can expect to take away from the conversation.
"What they'll take away from Jimmie — you're going to get a brief glimpse into his heart, and into his passion, what he does. The fact that he gives 120% to everything," Behling said. "You can hear the passion in Jimmie's voice from what he's talking about."
The actor further revealed that audience members will get to see himself in a different light, and perhaps it will reflect on his ability to engage inspirational people in conversation. "Hopefully [they'll] see the light that I'm trying to shed on people that I am inspired by," Behling explained. "I hope that what I'm doing will make a fan for either myself or for some of my guests, and that [listeners] will find some inspiration."
The actor hopes people will 'unwind' and find encouragement within the series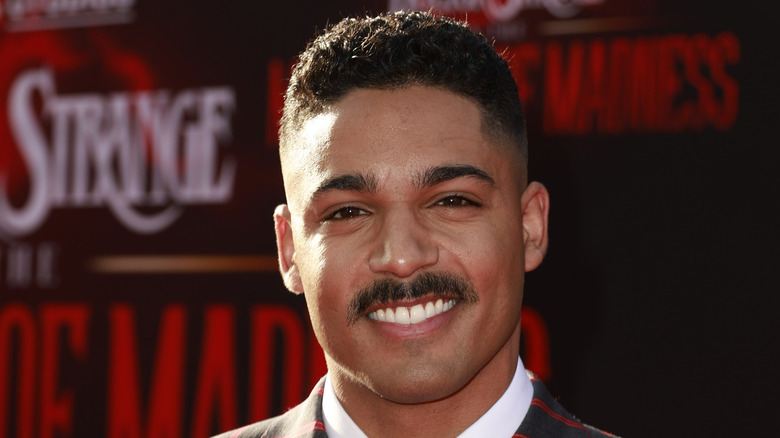 Frazer Harrison/Getty Images
So many of us have spent the last two-and-a-half years looking for positive influences, and Michael Evans Behling's new Clubhouse series might just be what you're looking for. When The List sat down with the actor, Behling explained that, more than anything, he wishes for those tuning it to "sit back, unwind, [and] listen to some artists." What could be better, right?
"[It's a time for them to share] who their inspirations are and what they do to keep up with things. It's overall a learning experience for a lot of listeners," Behling said. "I want to dig deep with everybody at the end of the day."
Further sharing that the future guests are staying under wraps for now, the "All American" star did divulge that he only has eight weeks for the series, so he's being selective with his choices. "You want captivating, inspiring content," he told us, "[and] hopefully, the guests that I have lined up will be able to encapsulate that."
"Who Inspires Me with Michael Evans Behling" began on Sunday, May 22 with guest Jimmie Allen. Episodes will drop via Michael's house, with more information available on the episode platform and Michael's Clubhouse profile.