Molly Sims Shares The Trick She Picked Up From Beyoncé's Makeup Artist - Exclusive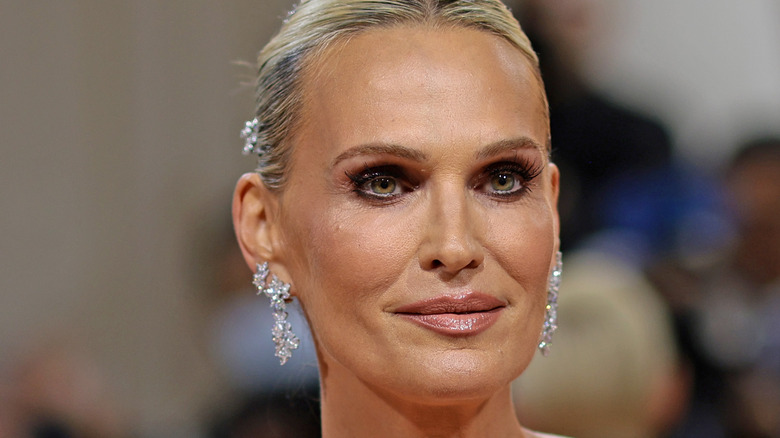 Dimitrios Kambouris/Getty Images
Molly Sims always has the best tips and tricks when it comes to beauty, and she's sharing them all on her podcast, "Lipstick on the Rim." Since its inception, she's invited professionals in the beauty business to come on and spill their secrets, too. As listeners hear the latest happenings in the makeup industry, Sims is still learning along with them. "I've learned a lot of tricks and tips along the way," the supermodel said during an exclusive interview with The List.
In February 2022, Sims had a guest on her show that completely changed her perspective when it comes to makeup: Beyoncé's makeup artist. "I had Sir John on, and then I ended up asking if he would do my makeup," Sims shared. And there was a very special event she needed to be made up for, too: The Met Gala.
In her blush pink gown, Sims attended the 2022 Met Gala in full makeup by Sir John himself. And when she was in his makeup chair, Sir John also taught her a beauty trick that she'll never forget.
Sir John taught her to keep it simple in the T-zone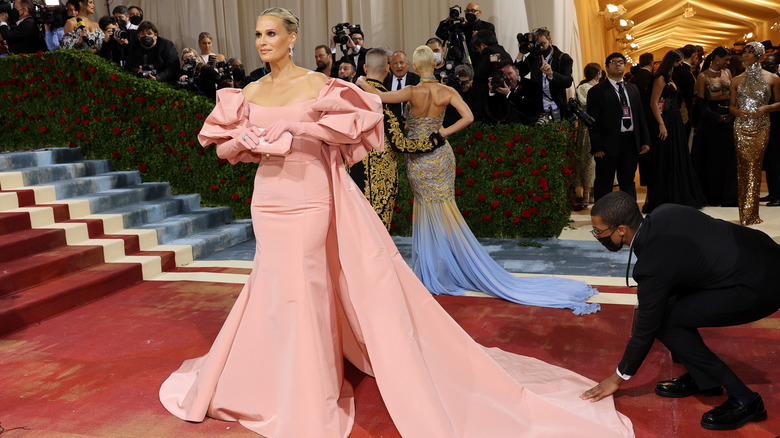 Mike Coppola/Getty Images
Between the long trek down the red carpet and the flashing cameras capturing your every move, you've got to make sure your makeup stays in place when you attend the Met Gala. To keep Molly Sim's T-zone picture perfect, Sir John had the perfect beauty trick up his sleeve. For the forehead and down the nose, "keep it powdered," Sims told The List. "Nothing else, just really concentrate on that T-zone."
When it comes to applying powder to the rest of the face, you could be tempted to put blush all over the cheeks to create a sun-kissed glow. Instead, making sure that blush stays on the outer areas of your cheeks is a must, "and not bringing your blush too far in, which I have a tendency to do," Sims admitted.
Hey, if we can look like Sims simply by applying powder in all the right places, count us in!
When it comes to fashion, supermodel Molly Sims can never resist a good outlet mall. Simon Premium Outlets and Mills will be celebrating National Outlet Shopping Day in 2023 and beyond. Head to premiumoutlets.com for more information and for ways you can save all year long.