The Strange And Twisted Story Behind EJ DiMera's Conception On Days Of Our Lives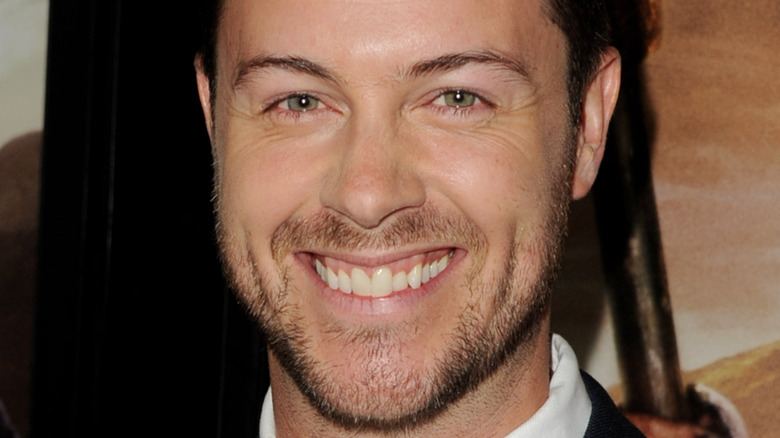 Kevin Winter/Getty Images
Although EJ DiMera has performed despicable acts, "Days of Our Lives" fans have come to love him. The character is among one of the most popular on the NBC soap opera, and viewers can't seem to get enough of him, no matter how many actors end up playing him. EJ first came to Salem in 2006 with actor James Scott in the role (via Soap Central). At the time, he was using the name EJ Wells.
He was revealed to be a race car driver who moved in across the hall from fan-favorite character Sami Brady (Alison Sweeney). EJ and Sami had instant chemistry and although Sami was in a relationship with Lucas Horton (Bryan Dattilo) at the time, some fans couldn't help but root for the pair to get together.
However, EJ's dark side was soon revealed when it was discovered that he was the son of Salem villain Stefano DiMera (Joseph Mascolo). Fans were later clued into the fact that EJ had been sent to Salem with orders to impregnate Sami so that their baby's stem cells could be used to help cure Stefano of his many health ailments — a mission that he eventually accomplished, per Soaps in Depth.
Of course, fans needed to know more about EJ's past, and those who hadn't watched the sudser back in the 90s had no idea just how messy EJ's early days of life really were.
EJ's mother is Susan Banks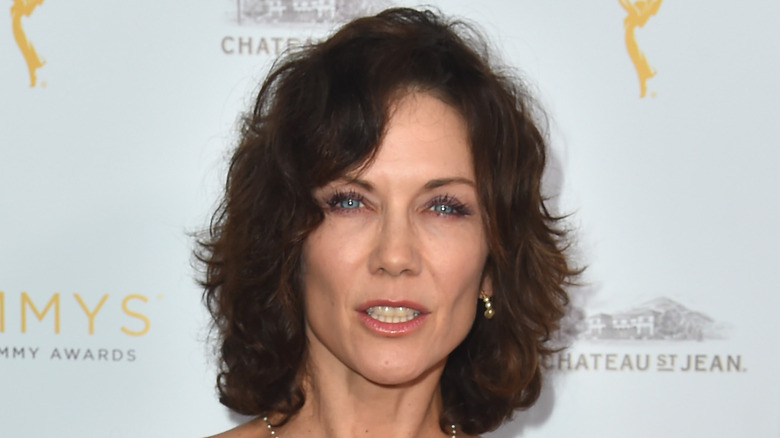 Alberto E. Rodriguez/Getty Images
The DiMera family tree is a complicated one, to say the least. "Days of Our Lives" viewers know that Stefano DiMera has a lot of children, both biological and adoptive. However, he was particularly close with EJ DiMera, despite the fact that EJ's mother, Susan Banks, had caused many problems for the Salem villain in the past. Susan first appeared in Salem in 1996 when Stefano brought her to town to impersonate his adopted daughter Kristen DiMera (then Eileen Davidson), per Soaps in Depth.
Susan was pregnant at the time, and since Kristen was faking a pregnancy in hopes of holding onto her man John Black (Drake Hogestyn), Susan was pressured to give up her baby to Kristen. Of course, Kristen's plan was eventually exposed and Susan revealed that the baby boy that was presumed to be John's son actually belonged to her.
Susan was taken in by Marlena Evans (Deidre Hall) and named her baby boy Elvis after her favorite singer. However, things went from bad to worse when Salem's resident psychic Celeste warned Susan that the baby's father was going to attempt to kidnap him (via Soap Central). This caused Susan to panic and brought about questions about the little boy's biological father.
Susan believed that Elvis was the biological father of her son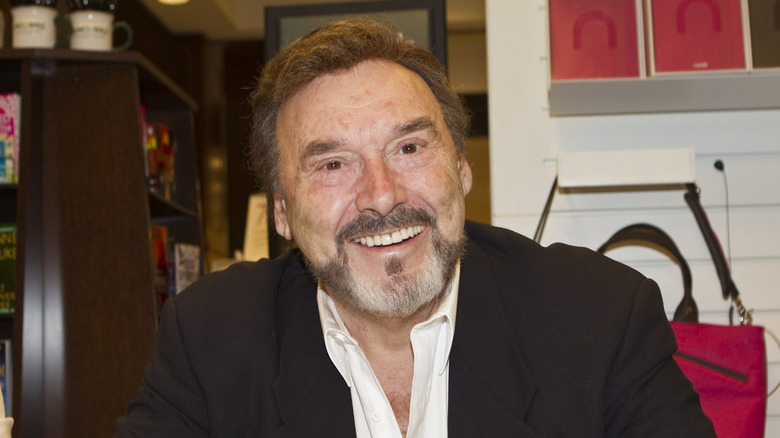 Skip Bolen/Getty Images
"Days of Our Lives" is known for its shocking plot twists and wild storylines. Of course, one of the most bizarre plots was the conception of EJ DiMera. When pressed about the father of her child, Susan Banks was adamant that Elvis himself was the father of the little boy, per Soaps in Depth. Eventually, it was discovered that Stefano DiMera was little EJ's dad and had orchestrated the entire conception while dressed as Elvis Presley.
According to Soap Hub, Susan claimed that Elvis had impregnated her, but in reality, Stefano had drugged the gullible woman and dressed as Elvis. Stefano brought Susan to a fertility clinic where she was artificially inseminated. Susan truly believed that Elvis was the father of the child, and was shocked to learn that Stefano was actually behind the conception of her son.
Susan left town with little EJ shortly after but has returned multiple times in order to share scenes with her now-adult son, played by actor Dan Feuerriegel (via Soap Central). Meanwhile, EJ and Stefano also formed a strong connection over the years prior to Stefano's death.
EJ's conception is just one of many surprising storylines that "Days of Our Lives" has cooked up over the years, and longtime fans aren't likely to forget the character's interesting backstory anytime soon.