Why Some Fans Think Ben Weston Is Leaving Days Of Our Lives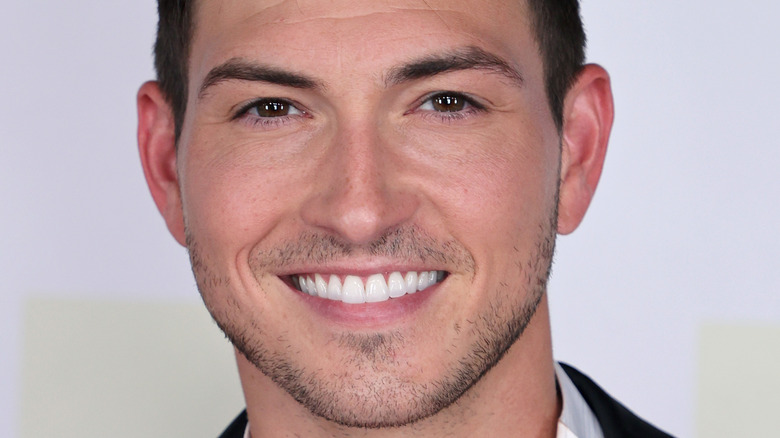 Kevin Winter/Getty Images
"Days of Our Lives" fans can't get enough of Ben Weston (Robert Scott Wilson). The actor first appeared on the NBC soap opera back in 2014 when he came to Salem under the name Ben Rogers (via Soap Central). Ben was revealed to be the younger brother of another Salem newcomer, Jordan Ridgeway. During his early days in town, Ben met Abigail Deveraux (then Kate Mansi) and the two formed a connection. Ben and Abby became a quick fan-favorite couple, but things began to take a wild and dramatic turn.
Abigail cheated on Ben with her former love, Chad DiMera (Billy Flynn). She later found out that she was pregnant, and believed the baby to be Ben's child. Ben was thrilled about the pregnancy and the couple even got engaged. However, things began to get dark when Ben's moods and anger issues started to worry Abigail. In addition, multiple Salem citizens such as Serena Mason and Page Larsen had been murdered. The women were found strangled to death with a tie, and the serial killer dubbed The Necktie Killer was born.
Eventually, "Days of Our Lives" fans found out that Ben was the murderer, and he even appeared to claim Will Horton as a victim during his killing spree. Ben was eventually caught and placed in a mental institution and Abigail later found out that her son, whom she named Thomas, belonged to Chad, per Soaps. Eventually, Abby and Chad got back together and Ben later resurfaced to take center stage as one of the soap's most popular characters.
Days of Our Lives fans have fallen in love with Ben and Ciara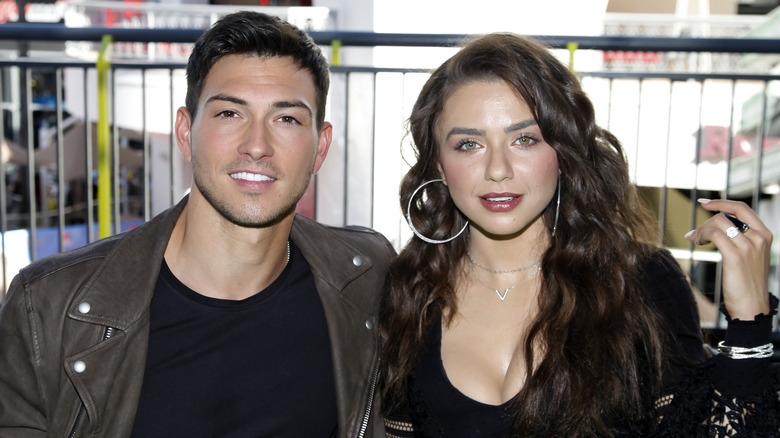 Tibrina Hobson/Getty Images
"Days of Our Lives" viewers watched as the character of Ben Weston redeemed himself. He stuck with his medication and tried hard to make amends for his mistakes. He even attempted to create a somewhat normal life for himself in Salem, but it was hard after being dubbed a murderer. Ben eventually met Ciara Brady (Victoria Konefal) and helped save her life after a serious motorcycle crash, per Soaps in Depth. The two grew close and eventually fell head over heels in love. Since that time, the duo has become one of the most beloved young super couples on daytime television (via Paper Mag).
The pair went on to get married and have endured so many ups and downs in their young relationship. They've even had to fight the devil in order to save their newborn son, Bo Weston — named after Ciara's late father Bo Brady, per Soaps. Through it all, Ben and Ciara have remained committed to each other and their little boy.
However, "Days of Our Lives" fans are now worried that Ben and/or Ciara will be leaving the sudser in the near future.
Ben and Ciara are headed to Beyond Salem this summer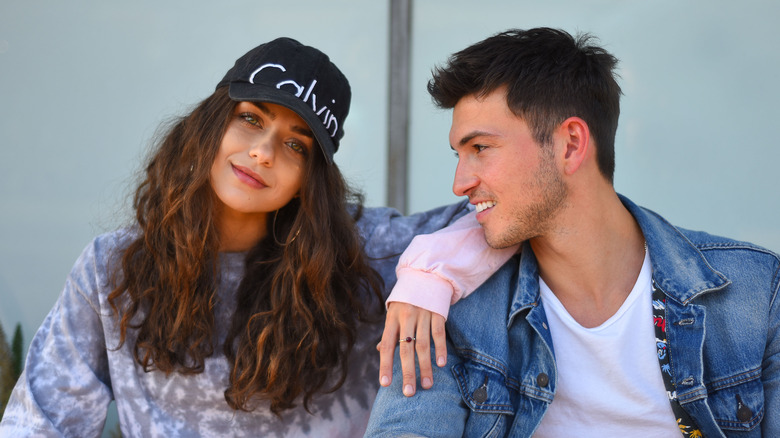 Michael Mattes/Shutterstock
According to the latest "Days of Our Lives" buzz, Ben Weston and Ciara Brady are reportedly leaving the soap opera. TV Season Spoilers reports that Robert Scott Wilson and Victoria Konefal are both set to exit the NBC sudser when they opt to leave Salem. The couple is finally happy as they have each other and their new little bundle of joy, baby Bo. What more could they need? Perhaps a vacation away from all of the drama that Salem constantly brings.
Fans are a bit worried about the couple's reported exit from the show, as Konefal has been open in the past about her need to explore other career options while popping in and out of "Days of Our Lives" (via Soaps). However, new rumors claim that while Ben may leave Salem, Wilson could stick around to play a mysterious new role.
Meanwhile, "Days of Our Lives" viewers will be able to see Ben and Ciara together this summer when they appear on the soap's Peacock spin-off series, "Beyond Salem," to reunite with Ciara's mother, Hope Brady (Kristian Alfonso) and a plethora of other cast members, including Peter Reckell as Bo Brady, per TheWrap. This proves that they are leaving Salem at least temporarily, as Hope is said to be in Montreal during the series.
Only time will tell what the future has in store for Ben and Ciara, but fans will always hold out hope that they'll return to Salem at some point.