Britney Spears Reveals Her Earliest Music Icons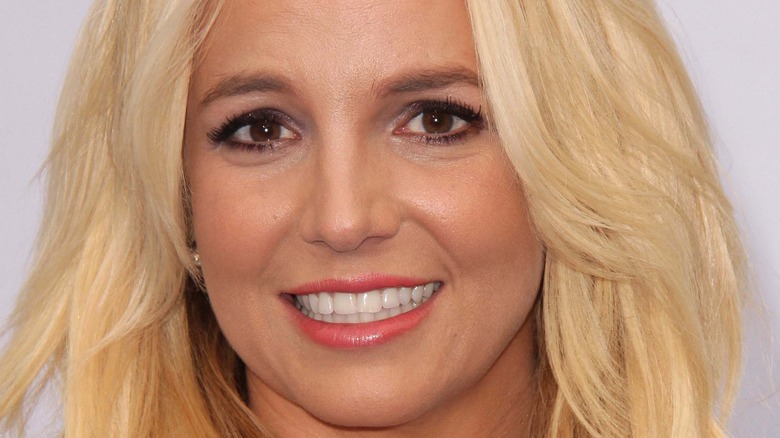 s_bukley/Shutterstock
Britney Spears has made headlines recently for all the right reasons. She won her case against her conservatorship under Jamie Spears and recently married her long-time boyfriend Sam Asghari. Naturally, fans are very happy for Britney and wish her all the happiness in the world. Frankly, she deserves it after everything she has been through in her long, illustrious career. From her debut album "Baby One More Time" to her latest release "Glory," Britney has remained an icon of pop music (via Rolling Stone).
Britney's career began when she was just a child after she landed a role in Disney's "The Mickey Mouse Club" (via Insider). Even back then it was clear she was a star, so in 1998 she recorded her first single "Baby One More Time," and her career subsequently skyrocketed. Six of her first seven albums reached Number 1 on the Billboard 200, making her one of pop music's most successful artists of all time (via Biography). But even the Princess of Pop had her idols as she climbed the charts. So, who were the "Toxic" hitmaker's biggest musical influences?
These iconic singers inspired Britney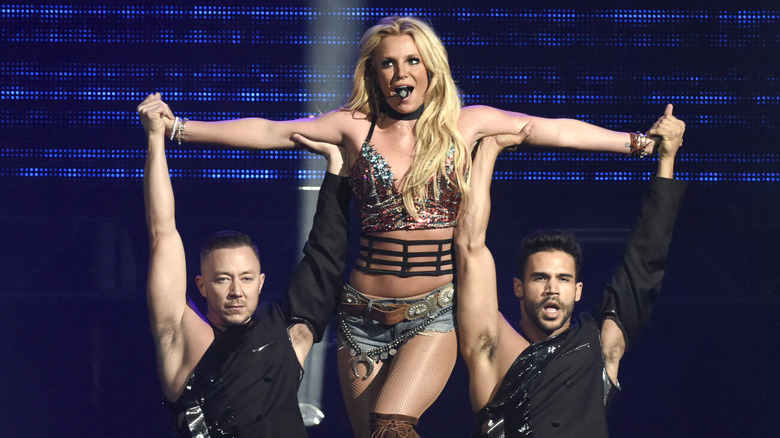 Tim Mosenfelder/Getty Images
In the early years of her career, Britney Spears told Variety that she had always "really admired" two artists in particular — Janet Jackson and Whitney Houston. In fact, during the audition that bagged the singer her first record deal with Jive Records, Spears performed a rendition of Houston's "I Have Nothing." 
Speaking to Rolling Stone back in 1999, Spears also revealed that becoming the Princess of Pop wasn't initially on the cards, and she saw herself singing "Sheryl Crow music, but younger — more adult contemporary." However, her record label eventually decided that pop music was the right direction for Spears. "It made more sense to go pop, because I can dance to it — it's more me," she explained at the time. 
While a Sheryl Crow-style Britney is definitely spiking our interest, fans are likely grateful she chose pop and became an icon of her own. 
Britney has become an inspiration to other pop icons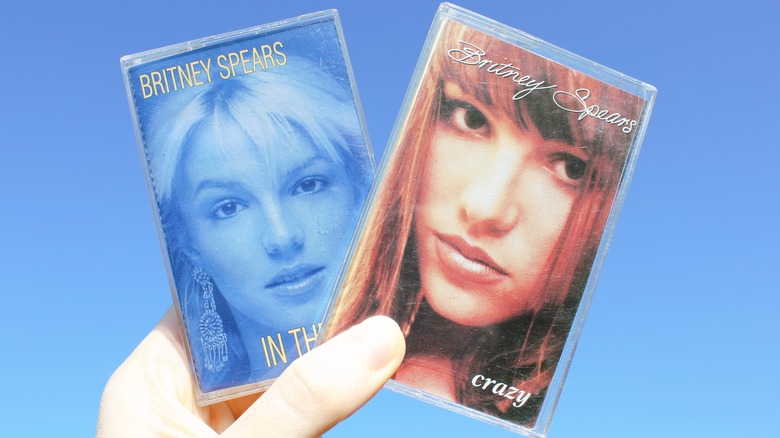 Naumova Ekaterina/Shutterstock
Britney has come a long way since her "Toxic" days and has rightfully earned her title as the Princess of Pop. She is a trailblazer of pop music, influencing many of the women that followed in her footsteps. Spears' influence can be felt in the music of Selena Gomez, Ariana Grande, and Dua Lipa — while Kesha and Charli XCX are also both huge Britney fans, and have even written music for her (via The Things). Kesha told MTV News that while writing "Till the World Ends" she was so inspired it was "almost as if she was possessed" by Britney.
Lady Gaga has also written music for Spears. In fact, Gaga penned her smash hit "Telephone" for the pop sensation. In the past, Gaga has been very vocal about the artists that influenced her, and Britney is at the top of that list (via Showbiz CheatSheet).
So, it would seem that, just like Janet Jackson, Whitney Houston, and Sheryl Crow before her, it's now Britney's turn to be the influential icon that inspires up-and-coming artists.