The Cast Of Jersey Shore Reflects On A 'Messy' Season 5 Of Family Vacation - Exclusive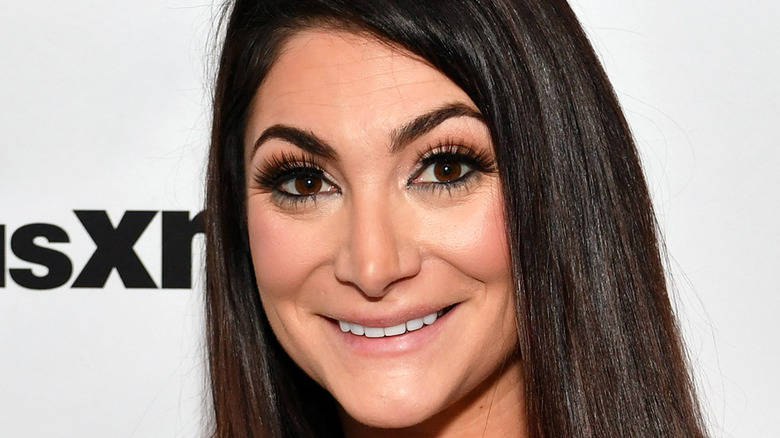 Slaven Vlasic/Getty Images
There's reality television, and then there's "Jersey Shore," which has all but redefined pop culture as we know it today. The original show dropped in 2009, before we knew who Nicole "Snooki" Polizzi was and before the words "The Situation" were tied to a person rather than an event gone sideways. "Jersey Shore" challenged what many people assumed about the famous destination, and the show gave viewers stars to root for, along with drama. Spin-offs and marriages and children later, "Jersey Shore" continues to evolve, with the cast giving their all as much today as they did on day one.
An element of "Jersey Shore" that has kept it at the forefront of reality television has been its constant redefining. Not only have there been great storylines and excellent drama, but the franchise has continued to evolve with spin-offs and side hustles. From "Floribama Shore" to "Snooki and Jwoww," the "Shore" franchise has stayed fresh all these years later, and now, "Jersey Shore Family Vacation" is shimmying its way into the spotlight. With Season 5 of the show set to resume tonight, we sat down with members of the "Jersey Shore" cast to get their fresh takes on the season, life since lockdown, and more. It wouldn't be a "Shore" show without the drama, and the cast didn't hold back when talking about the "messy" Season 5 of the current series.
How much drama will Season 5 of Family Vacation pack on-screen?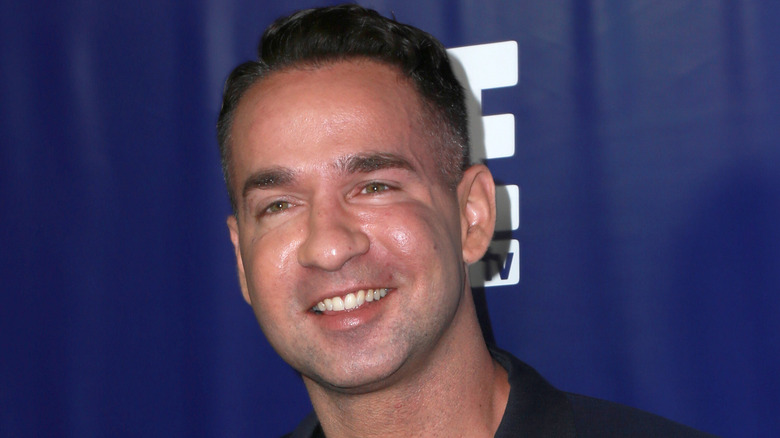 Kathy Hutchins/Shutterstock
It isn't "Jersey Shore" without high stakes, passionate statements, and capital-D drama, and Season 5 of "Jersey Shore Family Vacation" is set to deliver. When we sat down with Jenni Farley, Mike Sorrentino, and Deena Cortese, we had to get the cast members to dish about what the season will entail, and Farley put it bluntly: "A lot of drama — the most I've seen." We already can't wait.
Adding that the stakes were high this time around, Farley admitted, "As bad as it is, I think we have the most fun this season too" — like they say, you can't have fun without a little bit of risk. Further commenting on the drama and on-screen tension, Sorrentino revealed to us that the season is incredibly exciting and full of twists and turns. "[It's a] very unpredictable, entertaining season," he said, solidifying that Season 5 will fit in nicely with the "Jersey Shore" tone.
So what made this time in front of the cameras that much more exciting? Cortese explained that with COVID-19 precautions loosening by the day, the cast could back out into the world with far more ease. "You get a little bit of our old school back, because COVID restrictions were taken down, so we're finally able to go out and be in the world again instead of it being us secluded in one place," she said. "You're going to get a little old school again."
Despite COVID-19 precautions, Jersey Shore still delivered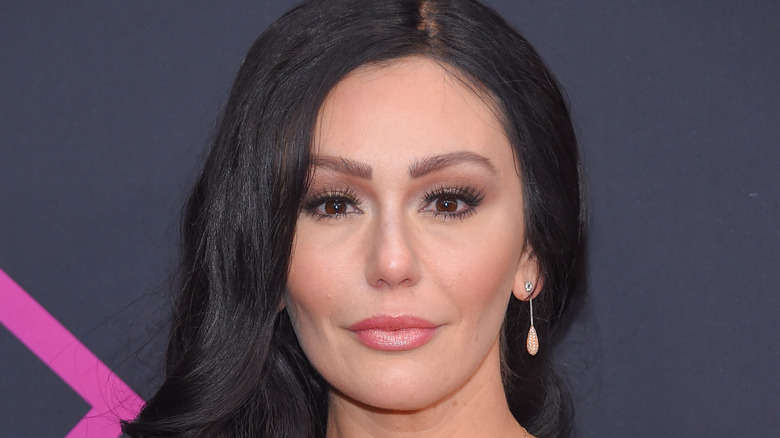 DFree/Shutterstock
To say that COVID-19 changed pretty much everything in our daily lives is an understatement, and the cast of "Jersey Shore" felt the pressures of business closures, production rules, and more. During our sit down, the cast members elaborated on the Season 5 drama while acknowledging that their at-home seasons were just as successful.
"There were certain restrictions that restricted us from living our best lives and giving it our all," Mike Sorrentino told us. "Even amongst those seasons, we still were nominated for show of the year, and our ratings were always at the top of the charts."
"The Situation" further reflected, telling us that given the easing of restrictions, "Jersey Shore Family Vacation" has the flavor of the old franchise back, presenting a "very refreshing season" as a result.
"Although it is a very messy season, I'm very proud of how we got through it and how full transparency and full disclosure we all were," Sorrentino said.
New episodes of "Jersey Shore Family Vacation" will premiere tonight at 8 p.m. ET on MTV.