What Todd Chrisley Is Pleading With Fans To Do On His Behalf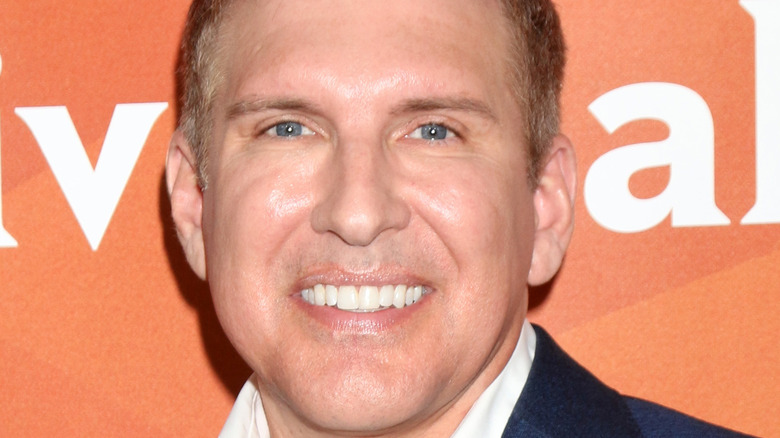 Kathy Hutchins/Shutterstock
A federal jury found Todd and Julie Chrisley guilty of tax crimes earlier this month, according to a news release from the federal justice department. Now, Todd says he needs help from fans.
"The jury found that Todd and Julie Chrisley committed multiple fraud schemes for several years and their accountant, Peter Tarantino, filed false corporate tax returns on their behalf," U.S. attorney Ryan K. Buchanan said in the release. The case against the Chrisleys was in part built on an alleged affair between Todd Chrisley and his former business partner Mark Braddock.
"As today's outcome shows, when you lie, cheat and steal, justice is blind as to your fame, your fortune, and your position," Keri Farley, a special agent in charge of FBI Atlanta, said in the release. "In the end, when driven by greed, the verdict of guilty on all counts for these three defendants proves once again that financial crimes do not pay."
Todd and Julie's lawyer said the family is "disappointed in the verdict" and plan to appeal the decision, according to the Atlanta Journal-Constitution. The sentencing for Todd and Julie and their accountant Peter Tarantino is scheduled for October 6.
In the meantime, Todd has turned to his fans with a request.
Todd Chrisley is asking fans for prayers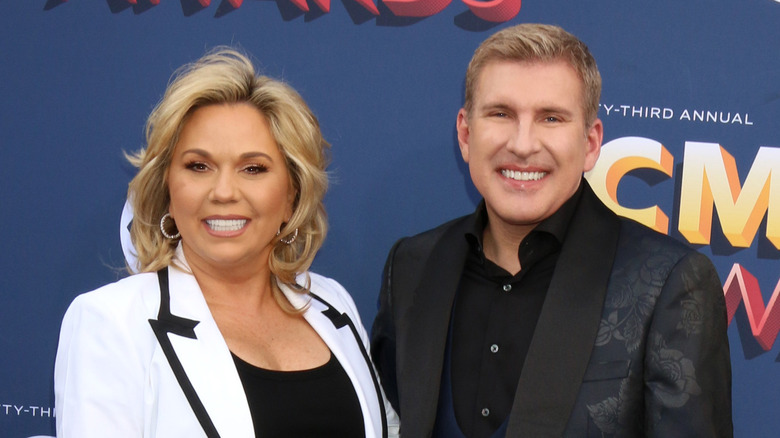 Kathy Hutchins/Shutterstock
Todd Chrisley has a request for fans amid the real-life courtroom drama he and his wife have been living. After Julie and Todd received a guilty verdict on counts of bank fraud and tax evasion, the couple thanked fans for their thoughts and gifts and pleaded for prayers on their podcast "Chrisley Confessions."
"I want you all to know that the messages that we're receiving, the mail ... the gifts that people are leaving at our doors, the flower arrangements ... all of this stuff is just overwhelming and very much appreciated," Todd said on the podcast, according to Page Six. "[But] we don't want you ... wasting your money on things like that...We don't need anything." Instead, the Chrisleys asked fans to use their faith to support the family.
"[T]he best gift you could give us is prayer," the reality TV star said.
Their daughter, Savannah Chrisley, also had something to say amid her parents' fraud conviction.
"Recently, I've felt let down by God, that my relentless prayers have been unheard," Savannah said in a post on Instagram. "But I do believe that He will use every hardship and adversity we go through to strengthen us and prepare us for an even greater purpose. So I will continue believing in our Lord and Savior...I pray for strength, hope, and love." 
Not long after his daughter took to Instagram, Todd asked podcast listeners to pray for his family, too.