Mike Pence's Response To The Roe V. Wade Decision Is Far From Surprising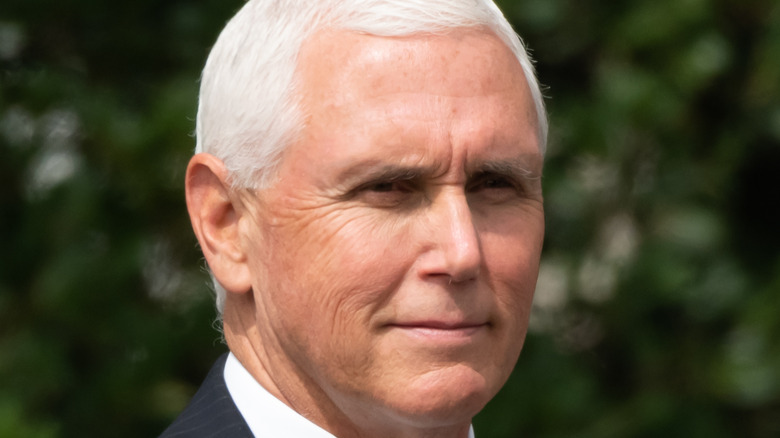 noamgalai/Shutterstock
Mike Pence has been a household name since his term as vice president alongside former President Donald Trump. And though Pence did a number of things before he was famous, his conservative stance on a number of issues hasn't changed. He has gained extra attention from those in his party and on the other side of the aisle in recent years. After the January 6, 2021 insurrection at the U.S. Capitol, Pence let Americans know where he stands with Donald Trump: "It was a tragic day in the life of the nation," he said on Fox News. "I know I did my duty under the Constitution of the United States, but the president and I sat down in the days that followed that, we spoke about it, talked through it, we parted amicably" (per People).
Some see his most recent moves and comments as signs that he is preparing for an upcoming 2024 presidential run despite his statements challenging Trump's election claims. In light of the Supreme Court's decision to overturn Roe v. Wade, conservative ears have been primed to hear what the former vice president had to say about the decision.
Mike Pence's reaction: 'Today, Life Won.'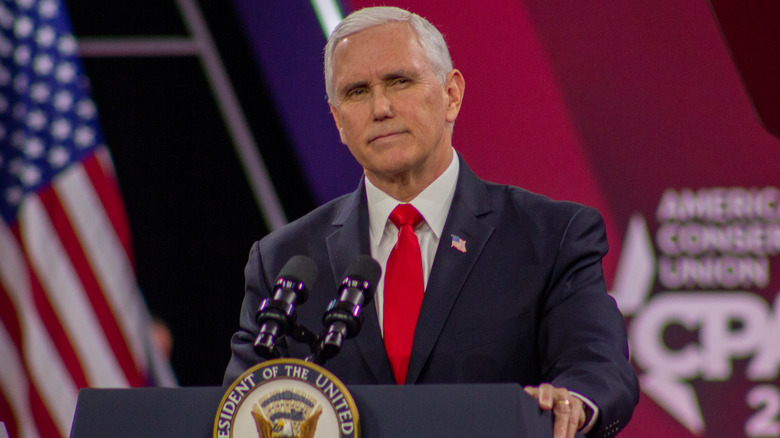 Valerio Pucci/Shutterstock
Mike Pence spoke to Breitbart following the Supreme Court's decision to overturn Roe v. Wade. "Today, Life Won. By overturning Roe v. Wade, the Supreme Court of the United States has given the American people a new beginning for life, and I commend the justices in the majority for having the courage of their convictions," the former vice president said. Pence praised the Supreme Court for giving legislative decisions about abortion to the states.
"By returning the question of abortion to the states and to the people, this Supreme Court has righted an historic wrong and reaffirmed the right of the American people to govern themselves at the state level in a manner consistent with their values and aspirations," he said. Pence continued his statement by calling all states to pass laws that restore the "sanctity of life."
Pence's reaction is far from surprising. He proposed the first bill to defund Planned Parenthood when first elected to Congress, according to a video released by his organization, Advancing America Freedom. Anti-abortion rhetoric continues to be staple of Pence's political career.