How Jared Padalecki's Gilmore Girls Character Nearly Lost Him A Role On Supernatural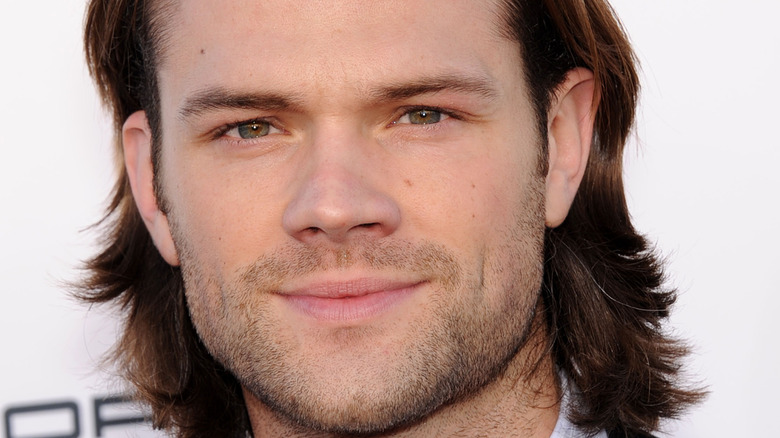 DFree/Shutterstock
Fans of Jared Padalecki know that he's a versatile actor who has starred in many different types of projects over the years. Since breaking into the acting business, he has appeared in movies such as "Cheaper by the Dozen," "Flight of the Phoenix," "House of Wax," "Friday the 13th," and more (via IMDb). 
He's also starred in TV shows such as "ER" and "Kings of Con." Currently, Padalecki is the star of the CW series "Walker." However, he's best known for his role as Sam Winchester on "Supernatural."
"Supernatural" ran for 15 seasons on the CW and amassed a huge fanbase in the process. Padalecki co-starred alongside Jensen Ackles in the series, and the two portrayed Winchester brothers Sam and Dean, who hunted monsters and saved the world in the process, per ShareTV. 
The series ran from 2005 until 2020, and fans couldn't picture anyone other than Padalecki in the role of Sam. However, the actor almost didn't get the role due to his part on another hit show, "Gilmore Girls," which was canceled in 2007.
Jared Padalecki made a name for himself on Gilmore Girls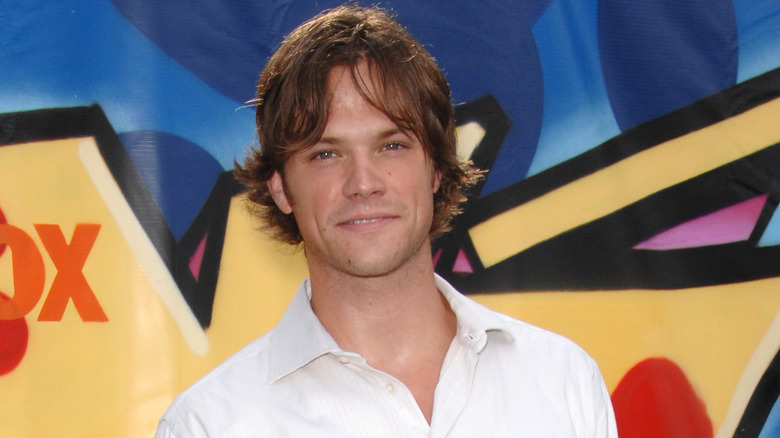 Featureflash Photo Agency/Shutterstock
In the early 2000s, Jared Padalecki's role as Dean Forrester on "Gilmore Girls" made him a name in the industry and earned him bonafide heartthrob status. Dean was the love interest of the show's main character, Rory Gilmore (Alexis Bledel), and they forged a deep bond during their relationship. 
However, things simply didn't work out for the couple, per Screen Rant. Rory eventually began dating bad boy Jess (Milo Ventimiglia) and later moved on to Logan, per The Tab. During this time, Dean also moved on, marrying and starting a family. However, Dean and Rory remained friendly, and Padalecki even returned for a cameo in the Netflix revival "Gilmore Girls: A Year In The Life" (via CBR.com).
Dean was a sweet yet jealous young man who often had a simple-minded view of the world. Of course, living in the idyllic town of Stars Hollow didn't help his perspective. Because of Padalecki's portrayal of Dean, the actor revealed that he was nearly passed over for the role of Sam Winchester on "Supernatural." Thankfully, he seemed to nail his audition — and the rest is "Supernatural" history.
His Gilmore Girls character almost cost him a role on Supernatural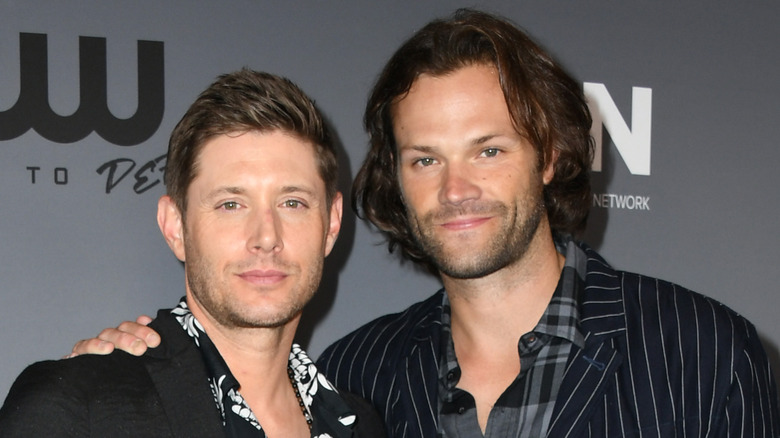 Jon Kopaloff/Getty Images
According to TV Guide, Jared Padalecki and Jensen Ackles both auditioned for the role of Sam Winchester on "Supernatural." However, the show's creator, Eric Kripke, was unsure about Padalecki portraying intelligent Sam due to the nature of the actor's role on "Gilmore Girls."
During an interview to promote the 300th episode of "Supernatural," Padalecki admitted that Kripke was apprehensive about casting him. "Eric's like, 'Uh, I've seen Gilmore Girls. We want Sam to be really smart.' And so my manager had to go, 'Uh, well, my client is a National Merit Scholar.'"
Fans may remember that, in the "Supernatural" pilot, it's revealed that Sam is a student at Stanford University and planned to become a lawyer. So, his manager told him to audition for the role as a very intelligent person and to turn down the charm (via TheThings). 
"My manager called me and was like, 'Hey listen, don't be charismatic, don't be charming. Just be hyper-intelligent.' So when I met [Kripke], I felt like I was in this weird zone where I was trying to channel my inner David Duchovny or something," said Padalecki.
Of course, everything worked out in the end. Padalecki won the role of Sam, and Ackles shifted over to portray his bad-boy big brother, Dean Winchester. And "Supernatural" fans wouldn't have it any other way.