What To Expect From Jersey Shore Family Vacation Season 5, According To The Cast - Exclusive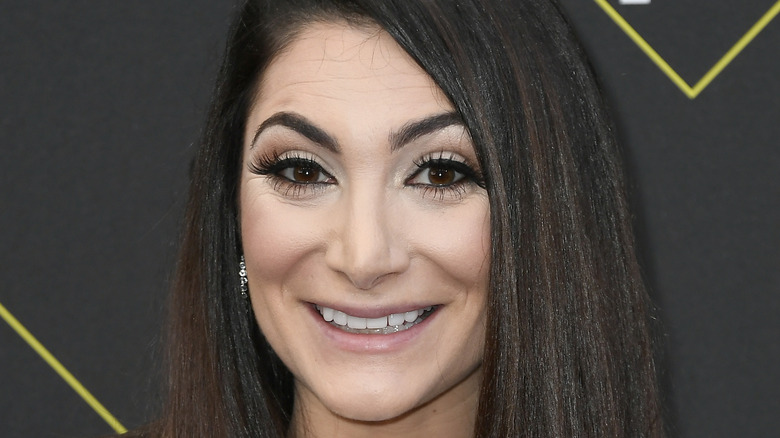 Frazer Harrison/Getty Images
Whether you consider yourself a fan of reality TV or not, some of pop culture's best moments have come from the genre. Just think — the term, "Can I borrow you for a minute?" will never be the same thanks to "The Bachelor" franchise, and the plethora of memes, sayings, and pop culture monikers that we've taken from "RuPaul's Drag Race" is extensive. But one franchise — that has continued to evolve with time — has provided us with more entertainment, more drama, and more laughs than quite possibly any other. Of course, we're talking about "Jersey Shore."
When the original show premiered in 2009, few of us knew what iconic moments would come as a result of watching the gang in all their glory. Many viewers can't help but laugh when they recall Nicole "Snooki" Polizzi running alongside the beach while asking, "Where's the beach?" or when Mike "The Situation" Sorrentino literally bashed his own head squarely against a wall. The phrase "GTL" is now ingrained in the vernacular of an entire region, and the phrase, "Cabs are here!" has its own definition on Urban Dictionary. 
To say that the show has had immense influence is an understatement, and "Jersey Shore Family Vacation" is hitting the airwaves once again to bring you your favorite crew in action. Ahead of Season 5 dropping, we sat down with Sorrentino, Jenni "JWoww" Farley, and Deena Cortese to get the inside scoop on "Family Vacation," and they did not disappoint.
Family Vacation saw the gang travel to two separate locations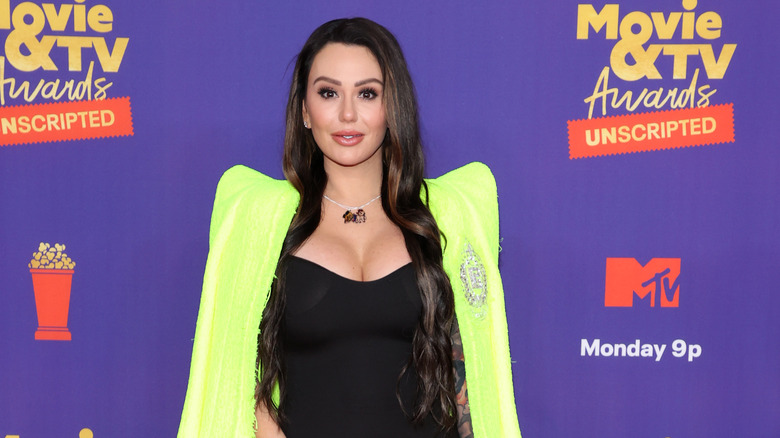 Amy Sussman/Getty Images
The cast of "Jersey Shore" is full of larger than life personalities, so of course the gang couldn't stay in just one location. The beauty of "Jersey Shore Family Vacation" is the varying cities the cast travel to, and Season 5 features the big ol' state of Texas as well as the sunny beach city of San Diego, California. When speaking to the cast about what viewers can expect from Season 5 of "Family Vacation," Jenni "JWoww" Farley recalled how amazing it's been to experience new cities.
"It's such a blessing to be able to travel, especially during a pandemic — experiencing new things. San Diego is one of the most beautiful places I've ever been. Getting to go to a small city like El Paso is an experience of a lifetime," she said.
Further elaborating on the group's location hopping, Farley told us that they tried to "immerse" themselves in the cultures and "surrounding areas" of both San Diego and El Paso to "live their best lives."
"It brings something different to the show because you're able to bring people of that local area into it, and we try to follow their traditions and live," she explained. "We're able to live and enjoy the moment rather than being stuck in New Jersey when the weather sometimes isn't great."
The cast of Season 5 stayed in a COVID bubble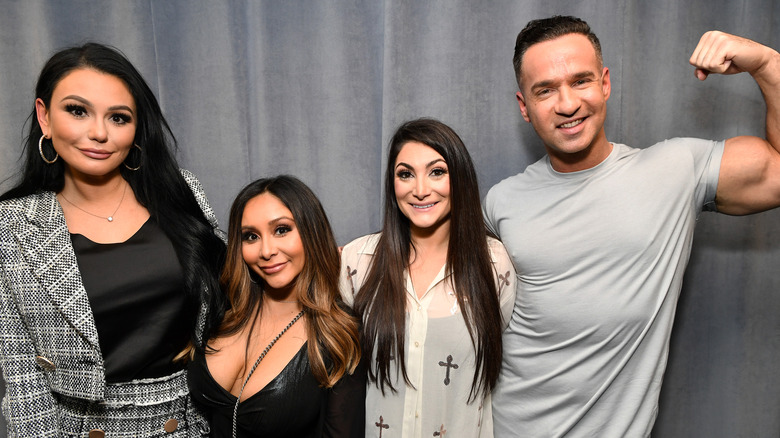 Slaven Vlasic/Getty Images
So how did the cast of "Jersey Shore Family Vacation" get to experience such exciting ventures, all during an ongoing pandemic? Deena Cortese told us that not only was everyone extremely safe, but members of the public who wanted to interact with the cast had to get tested for COVID-19 before they could enter their "bubble."
"Knock on wood ... we've never had to shut down," Jenni "JWoww" Farley said of Season 5. "We've never had an instance where someone got COVID during our season. Even re-opening to San Diego and El Paso, we were able to still interact with people [and] go to places, but have our COVID directors and everyone follow us to make sure everyone was safe."
Thanks to the hard work of the COVID team and the enthusiasm of the "Jersey Shore" cast, viewers tuning into Season 5 can prepare for all kinds of drama.
New episodes of "Jersey Shore Family Vacation" premiered at 8 p.m. ET on June 23.