Inside Days Of Our Lives' Summer Murder Mystery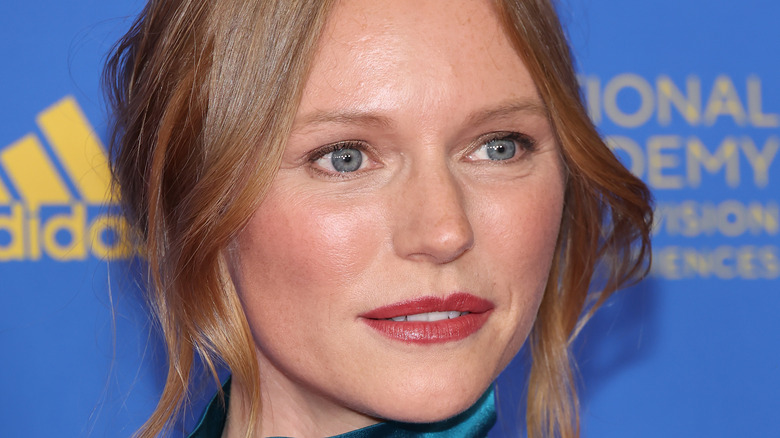 Amy Sussman/Getty Images
"Days of Our Lives" has offered up fans plenty of shocking plot twists in the past. The NBC soap opera is known for its high drama and wild storylines and summer 2022 will be no different. The summer is kicking off with a heartbreaking and intense murder mystery. Of course, the sudser has had murder plots in the past. Many characters have met their ends by being brutally killed.
Former Salem serial killers such as The Riverfront Knifer, Harper Deveraux (via Soap Central). During his reign of terror, Harper killed multiple unnamed prostitutes and Janice Barnes. He also attacked Kimberly and Kayla Brady.
In the 1980s, Jake Kositchek was The Salem Strangler. He also terrorized the town, killing citizens such as Lorie Masters, Denise Peterson, and Mary Anderson. He also attempted to murder Marlena Evans (Deidre Hall), but actually killed her twin sister, Samantha (Andrea Hall) by mistake (via Soap Central).
Of course, "Days of Our Lives" fans were also shocked when a killer dubbed The Salem Stalker began to kill off beloved characters such as Alice Horton, Maggie Horton, Roman Brady, Abe Carver, and many more in 2003, per TV Season Spoilers. The killer was revealed to be Marlena. However, her victims were later revealed to be alive on a remote island called Melaswen Island.
The most recent serial killer storyline was The Necktie Killer. Ben Weston (Robert Scott Wilson) snapped and murdered Serena Mason, Paige Larsen, and Will Horton before being caught (via Soaps in Depth).
Now, a new murder mystery is brewing around the death of Abigail Deveraux DiMera (Marci Miller).
Fans were shocked to find out Abigail had been murdered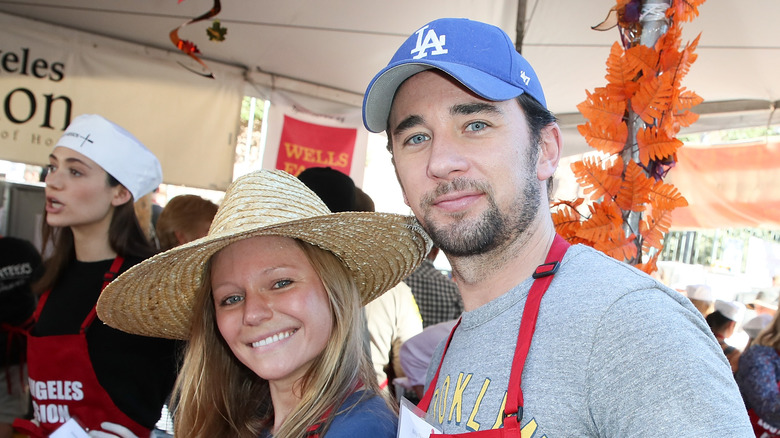 David Livingston/Getty Images
"Days of Our Lives" viewers were stunned by the soap opera's latest murder. The series opted to kill off the legacy character of Abigail Deveraux DiMera when actress Marci Miller opted to exit the role. The role of Abigail has been filled by a handful of actresses over the years, but most recently Miller and actress Kate Mansi had been tag teaming the part. However, this time around, the sudser decided to say a final farewell to Abigail and created a buzzworthy murder mystery to spice up the hot summer months (via Soaps).
Chad and Abigail had just decided to have another baby when she opted to stay behind to catch up on some work while her husband Chad DiMera (Billy Flynn) took their children to the movies. When Chad returned, he entered the couple's bedroom to find Abigail laying on the bed bleeding. Abby had obviously been stabbed in the stomach and told Chad that her attacker had used a knife. Abby was rushed to the hospital and later died from her injuries, per Soaps in Depth.
Chad was heartbroken to lose the love of his life and the mother of his children. He immediately wanted answers and needed to know who could have murdered his beloved wife. Right then, the mystery began and the suspect list began to form.
Who are the main suspects in Abigail's death?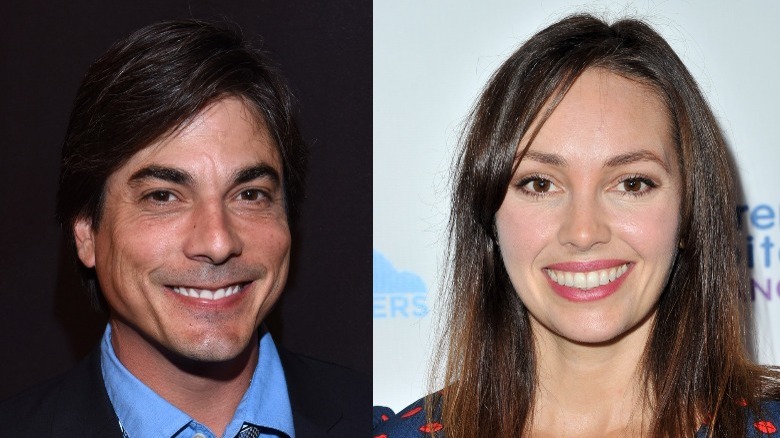 Allen Berezovsky & Vivien Killilea/Getty
Following news of Abigail's death, "Days of Our Lives" fans were eager to know who had killed the beloved character. The NBC soap quickly went to work planting seeds of suspicion on many different characters such as Abigail's uncle, Lucas Horton (Bryan Dattilo). Lucas had recently found out that Abby knew he was the person who kidnapped Sami Brady (Alison Sweeney) and he fell off the wagon by getting blackout drunk (via Soap Opera Spy). The following day he woke up with a cut on his hand and no memory of what he'd been doing. Lucas' mother, Kate Roberts (Lauren Koslow) also knew that Abigail had been made aware of her son's crime and also became a suspect in the mind of Chad DiMera, per The U.S. Sun.
Others believed that Abby's enemy/sister Gwen Rizcech (Emily O'Brien) may have somehow escaped from prison to kill her younger half-sister. Meanwhile, Leo Stark (Greg Rikaart) was also at the mansion during Abby's murder and ended up with the jewelry from her bedroom. One final guess by fans is that Sarah Horton (Lindsey Godfrey) may have killed Abby as she's been having hallucinations following being drugged by Kristen DiMera, per Soap Hub.
Only time will tell who really killed Abby and if she's really dead. "Days of Our Lives" has a knack for bringing characters back from beyond the grave, so fans will just have to tune in to see how it all plays out.