Meghan Markle Spent Her Childhood On The Set Of A Classic American Sitcom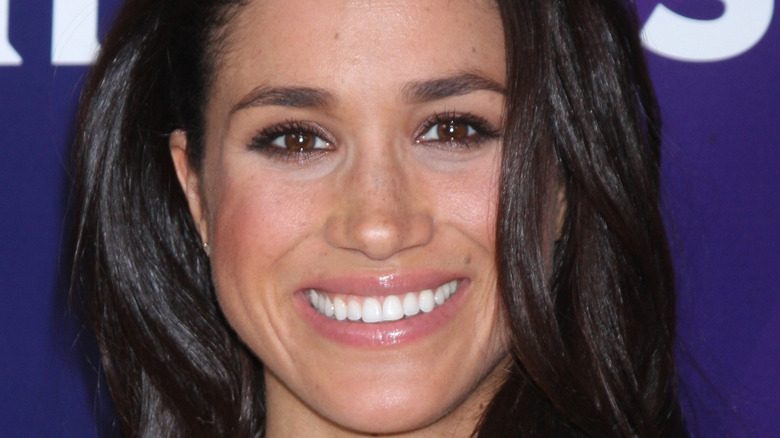 Kathy Hutchins/Shutterstock
Before she married into the British royal family, Meghan Markle had already made a name for herself in the entertainment world. After graduating from Northwestern University School of Communication in 2003, where she studied theater and international relations, she landed her first professional acting job with a guest spot on "General Hospital," followed by small roles on "Cuts," "The War at Home," "CSI: NY" and "90210," per Biography.
"I had this very old Ford Explorer Sport and at a certain point the key stopped working on the driver's side, so you couldn't get yourself in through the door," Meghan told Ellen DeGeneres about her early days as a struggling actress. "After auditions I would park at the back of the parking lot and I would open the trunk and climb in, then pull it shut behind me and crawl over all my seats to get out. That's how I would come to and fro."
In 2011 Meghan hit it big when she won the role of Rachel Zane on the USA show "Suits." The series became a hit, running for seven seasons and putting Meghan in the spotlight. "If we're going to flaunt it, it's pretty fantastic. And I feel so fortunate, because as an actor you spend so much time just trying to get a job,"  she told Esquire at the time.
But even before she became a professional actress, Meghan was at home on a television set. 
Meghan Markle's dad worked on Married...with Children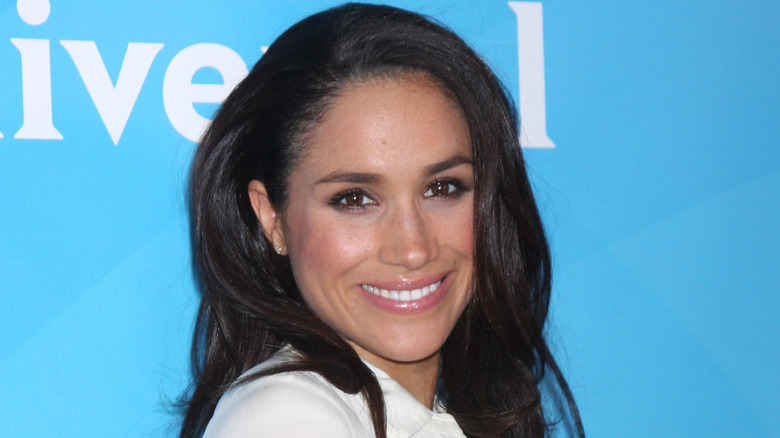 Kathy Hutchins/Shutterstock
Meghan Markle spent most of her childhood on the set of "Married...with Children," where her father, Thomas Markle, was the lighting and photography director for the long-running sitcom, which starred Ed O'Neill, Katey Sagal, and Christina Applegate.
"Every day after school for 10 years, I was on the set, which is a really funny and perverse place for a little girl in a Catholic school uniform to grow up," Meghan told Esquire. "There were a lot of times my dad would say, 'Meg, why don't you go and help with the craft services room over there? This is just a little off-color for your 11-year-old eyes.'"
Meghan added that although she was on-set, she was never allowed to watch the show at home — except for the end credits so she could "give the screen a kiss when I saw my dad's name go by."
And her first acting role on "General Hospital" also had a family connection: Her parents met on the set of the soap. Her father was a lighting director and her mom, Doria Ragland, was a temporary assistant makeup artist, per Toronto Sun. Thomas even won a Daytime Emmy for this work. Years later, their daughter would audition and win the role of Nurse Jill.
"Even as a 19 year old she had great skill, presence and poise," casting director Mark Teschner revealed. "She was lovely. Even back then, she had the 'it' factor."
She gave up acting to marry Prince Harry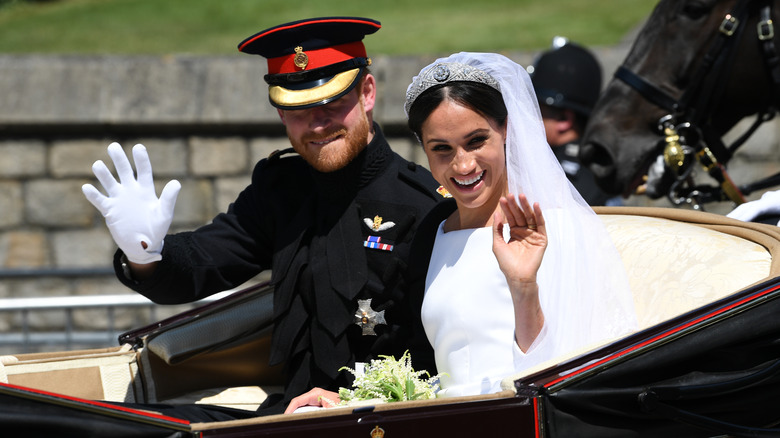 Wpa Pool/Getty Images
Meghan Markle gave up her acting career when she married Prince Harry in 2018. But according to biographer Andrew Morton, Meghan could have continued with her career if she wanted to. "They were given a degree of latitude. They were told 'here are your first class tickets, pick which country you want to go to, we're going to make you youth ambassadors for the Commonwealth,'" Morton revealed, per Mirror. "And also, they did say to Meghan if you don't want to embrace royal duties full time please be our guest and continue your acting career. Those opportunities were open to her."
Instead, Harry and Meghan chose to become full-time working royals, but of course eventually stepped down from their duties in 2020 and moved to California. But it remains to be seen whether Meghan will ever make a return to acting. While her former "Suits" costar Patrick J. Adams would love to work with her again, he believes Meghan's charitable work is now her priority.
"Her wanting to give back and her charitable causes, that part of her that is so pure and runs right through her and always has," Patrick told Extra. "When we met, I was like, 'I'm an actor, we act, what else do we do?' And she was like, 'You might want to figure out how else you want to be helpful.'"