Matt Czuchry Opens Up About The Way Gilmore Girls Fans Treated Him While Playing Logan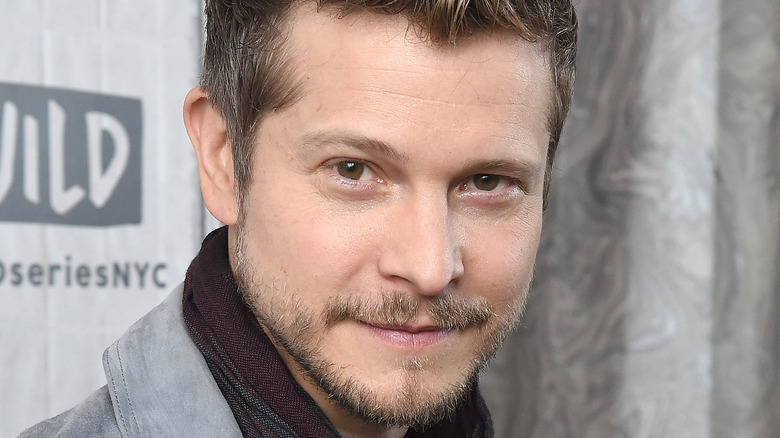 Gary Gershoff/Getty Images
Before the days of Team Edward and Team Jacob, many were arguing over the trifecta of hotness in "Gilmore Girls." During its first four seasons (and before the devastating news that the show had been canceled), fans of the show were torn between Dean Forester and Jess Mariano — as was Rory Gilmore. Soon Rory had her sights set on college, leaving the town of Stars Hollow and her relationships with the two behind.
Or so she thought. Both Jess and Dean show up in Rory's life while she's at Yale, but Rory sets her sights on Logan Huntzberger. Of course, Logan is a vastly different romantic choice than Dean and Jess, one that takes Rory a while to connect with. But they soon form a bond throughout the fifth season and become an item — much to the dissatisfaction of fans (via Showbiz Cheat Sheet). When "Gilmore Girls" returned in 2016 for the Netflix revival "A Year In The Life," Rory was seen continuing her relationship with Logan, even though he was engaged: Cue the protests. 
While some fans eventually settled with the idea of Logan, it wasn't all smooth sailing during the series' original run — especially for Matt Czuchry, who brought Logan to life.
Fans would regularly voice their displeasure of Logan to Matt Czuchry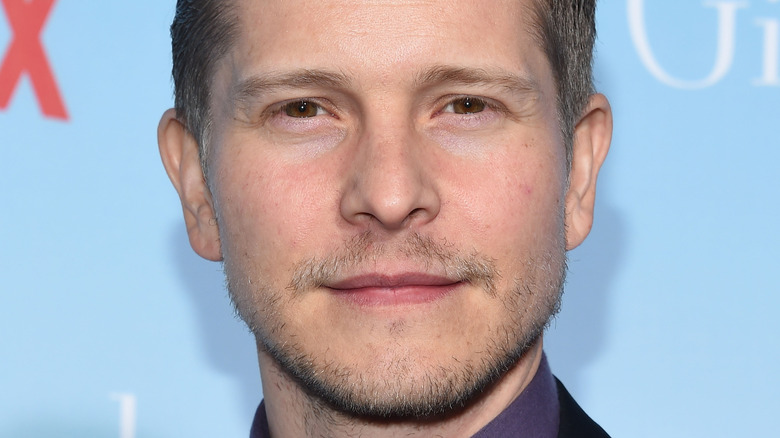 DFree/Shutterstock
During an appearance on "The Late Show with Stephen Colbert" in 2018, Matt Czuchry revealed just how bad the hate got during the show's first run — to the point where fans would come up to him on the street to voice their displeasure with Logan Huntzberger and Rory Gilmore's burgeoning relationship. Even Colbert knew that Logan was a terrible choice for Rory and told Czuchry so while also informing the audience he was Team Jess. But the late-night host wanted to know precisely how Czurchy dealt with the hate as he settled into the show.
"In the first season especially, people would just come up to me just immediately without saying anything and said, 'You know, you're a real a******.' That's what they would do," Czuchry explained. At first, the actor thought they were talking about him personally. But as fans would go on to state their support for Team Jess or Team Dean, he caught on that they were talking about Logan and not him as a person.
Matt Czuchry has nothing but fond memories of the Gilmore Girls set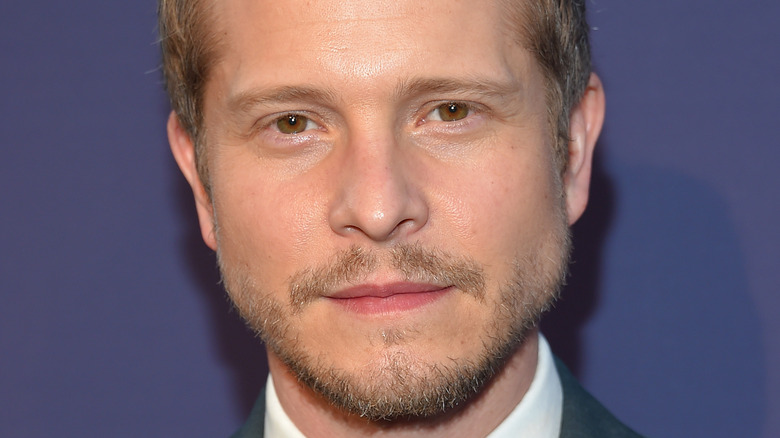 DFree/Shutterstock
Despite the initial hate for Logan Huntzberger, fans eventually warmed to the character with some coming to his defense on Reddit (via Screen Rant). And for Matt Czuchry, he has nothing but fond memories of his time on the show, whether or not his character was especially liked. Despite having had a few roles before joining the cast of "Gilmore Girls," Czuchry was still fairly new to the acting game. So for him, the show was the perfect "training ground" in many ways.
"I worked on that for three seasons so that was my first extended period of time of a job. So that was really a training ground for me," he told Entertainment Weekly. In addition, being on-set with an experienced cast and crew helped Czuchry study "the craft and technique" of being an actor on such a big show, which he couldn't have done without the generosity of those already working on it. "The crew was very generous to me in terms of teaching me and I was open to learning," he said. "That was a big piece of my learning process."