Inside Hallmark Star Alison Sweeney's Career As A Novelist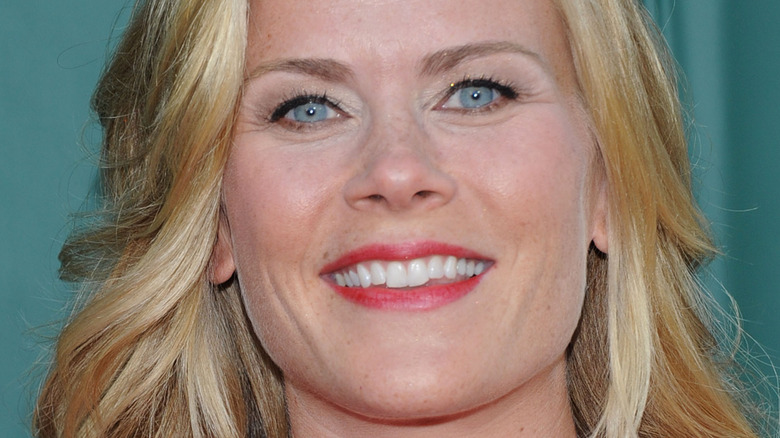 D. Free/Shutterstock
We may receive a commission on purchases made from links.
"Days of Our Lives" fans know that Alison Sweeney often returns to Salem for a short or long visit. She hasn't completely said goodbye to Sami Brady. The role made her a household name, but Sweeney remains in the spotlight by constantly evolving her career. In 2014, Soap Opera Digest reported that she took on a director role for episodes of "General Hospital." She has also directed "Days of Our Lives."
Her career highlights include hosting "The Biggest Loser" for 13 seasons, and in 2013, she made her Hallmark Movie Channel debut in the film "Second Chances." Sweeney starred opposite Greg Vaughan — who would eventually take over the role of Eric Brady, Sami's twin on "Days," a role that Vaughan returns to often. The film "Second Chances" led to Sweeney starring in a series of Hallmark movies. As of 2022, she's starred in over a dozen programs for the channel is now one of the most well-known Hallmark stars.
Alison Sweeney has a very accomplished on-screen and behind-the-scenes resume, but her achievements don't stop there. She's also an author.
Alison Sweeney wrote three novels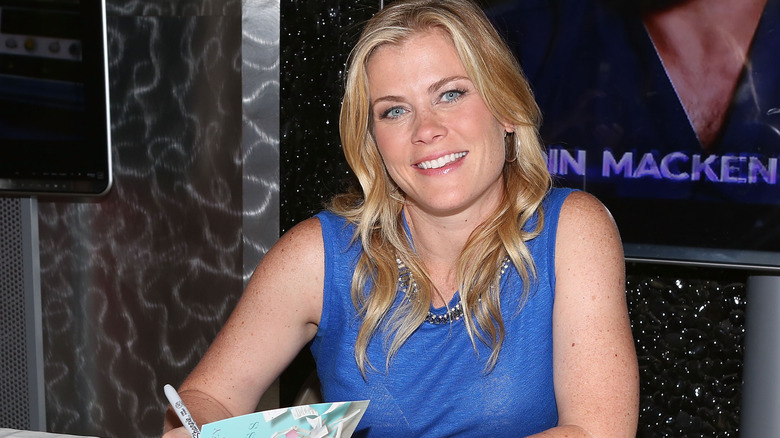 Robin Marchant/Getty Images
Alison Sweeney published her first novel, "The Star Attraction," in 2013. It follows a Hollywood publicist who finds herself falling for the hot actor she represents. This makes her professional and personal life complicated, especially because she already has a boyfriend (per Publishers Weekly). Sweeney's next books, "Scared Scriptless" and "Opportunity Knocks," were released in 2014 and 2016 (per Goodreads).
Each novel follows a character who works behind the scenes in Hollywood. In a now-deleted TV Guide interview, Sweeney shared why she made her book "Scared Scriptless" about a script supervisor instead of an actor. "We'd be nowhere in show business — or in life — without the detail people," said Sweeney. She wanted to give the spotlight to some of the important individuals who work behind the scenes in Hollywood (via Soap Opera Network). 
Writing books also gave her the chance to parody herself. In an interview with "Today," Sweeney revealed that the main character in "Star Attraction" has some of her attributes, but the book is also based on people she knows from personal experiences in Hollywood.
She also wrote a self-help book and an autobiography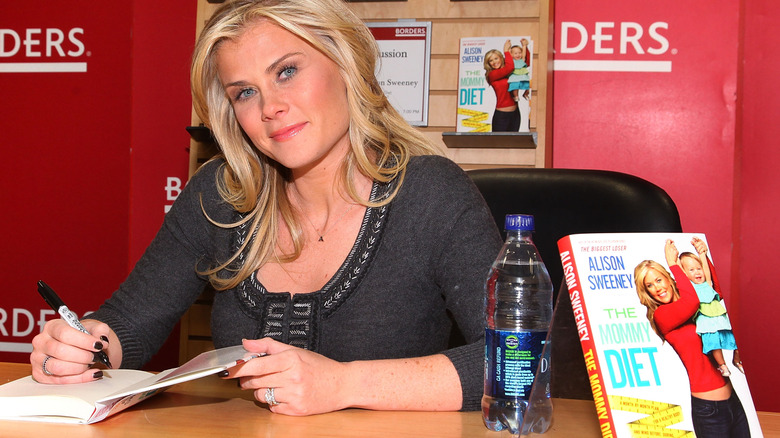 Mike Coppola/Getty Images
At 27, Sweeney had her first autobiography published. "All The Days of My Life (So Far)" outlines the star's early days as an actor; she gives life advice and shares stories about "Days of Our Lives" and her wedding preparation, among other things that fans of Sweeney would enjoy (via Publishers Weekly). "All The Days of My Life (So Far)" is Sweeney's first book; Her second book was published nine years later.
"The Mommy Diet" offers tips and advice on how to get back in shape after giving birth. Sweeney also includes ways to stay healthy during a pregnancy. She co-wrote the book with Christie Matheson. "The Mommy Diet" fits with Sweeney's brand because she often emphasizes the importance of maintaining her health. In an interview with "Today," Sweeney talked about her wellness philosophy. "That's the thing for me having a daughter, is that I want to set a good example for her of living a healthy lifestyle, being fit and active, and also having sort of a healthy relationship with my body and with food." 
Whether she's writing her own life story or those of her characters, Sweeney loves bringing unique experiences to life. In an interview with Marlo Thomas, on Thomas' Youtube channel, Sweeney said, "As an actress, we're storytellers, too...and there's something so satisfying about telling stories."