If You're An Enneagram Type 5, Here's The Hairstyle You Should Try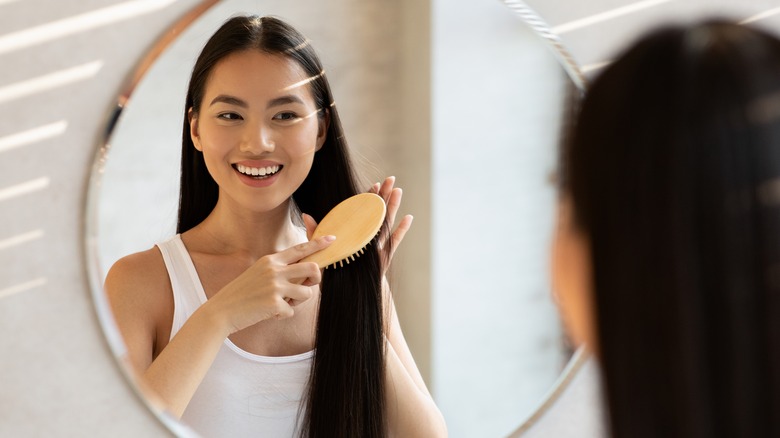 Prostock-studio/Shutterstock
As an Enneagram Type Five, you have probably spent the majority of your day scouring the internet and taking in as much knowledge as possible. As "the investigator" of the Enneagram, you're a bit more curious and introverted that other Enneagram types. In fact, you may see the world differently and want to have it all figured out.
While Type Fives may have a reputation for being difficult, once you break open their shell, they are a great friend to have for advice and knowledge on just about any topic, per Truity. Their pragmatic approach to life means they keep things simple and rarely follow what others are doing. This outlook extends to their personal style as well, and for most Fives, how they look is the least of their worries. Still, whether you have an event to go to, are starting a new job, or just want to put yourself together a bit more, here's the perfect hairstyle to try.
Enneagram Type Fives should try something off trend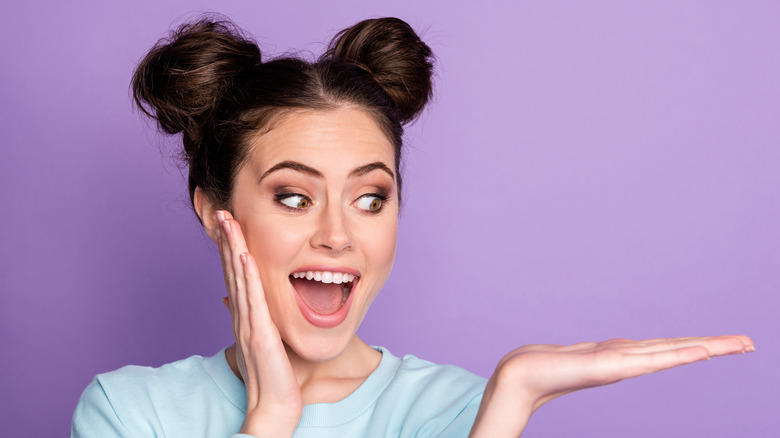 Roman Samborskyi/Shutterstock
When it comes to your personal style, you likely have two moods: black and white staples only or eccentric pieces that probably don't naturally go together. According to UM Square Magazine, for you, it's all about quality. So instead of following bloggers for their style tips and ordering a Lululemon Belt Bag, you are probably venturing into an off-the-beaten-path boutique or even a thrift store to find a great pair of leather loafers or a staple black dress.
But, according to Glik's, you are also super independent and can often show that independence through your look. Instead of searching for trendy styles when it comes to doing your hair, take a look at some things that are considered outdated. A pair of space buns is a great option for the more eccentric Five, while a sleek, straight look or a high ponytail is best for the more modest Enneagram Type Five. These styles are no longer in trend, per Brightside.me, but they are still super cute and easy to do.
More Enneagram Type Five style tips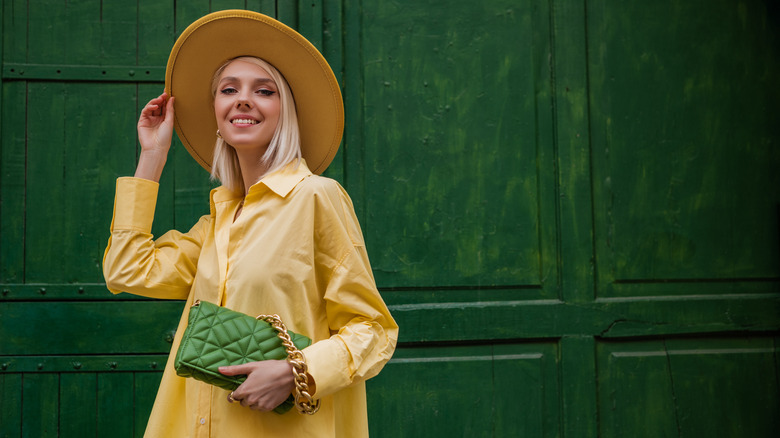 Victoria Chudinova/Shutterstock
While style may not be at the top of your list of priorities, it is likely still on your mind from time to time. If you are in the mood to learn about your own personal style, we have some tips for you. While many say that Enneagram Type Fives don't care about their looks — according to Enneagram Playground, you are described as often being hunched over a computer — you can still have great style. In fact, your individuality and lack of social awareness leads you to have quite an eccentric look.
If you want to add a few styles to your wardrobe, UM Square Magazine recommends a pastel dress or a flannel (you can even pair the two together for a truly unique option). Similarly, Glik's recommends leaning into your individuality and searching for bold patterns and bright colors. They suggest a wide brim hat paired with a slip dress and a great pair of shoes.