Kellyanne Conway Puts Jared Kushner On Blast In Latest Interview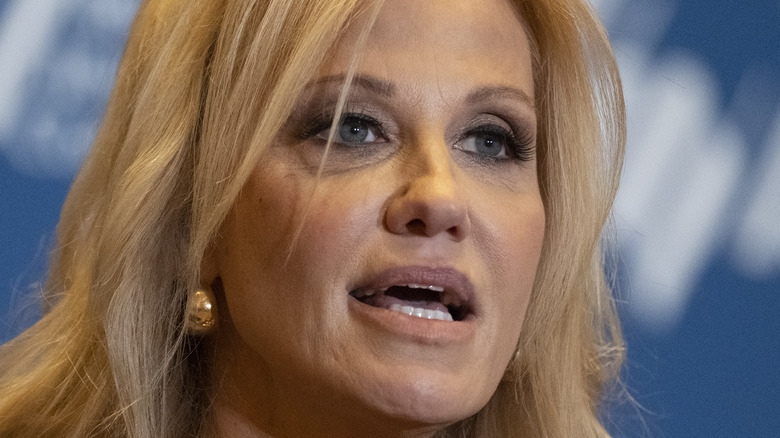 Bloomberg/Getty Images
Kellyanne Conway, former senior counselor to Donald Trump, publicly slandered Jared Kushner in an interview with The Washington Times on Wednesday. Kushner is Trump's son-in-law, and was heavily involved in Trump's 2016 presidential election run. He, along with his wife Ivanka Trump, were amongst Trump's advisors during his time as president. 
With rumors of Trump possibly announcing his presidential bid in the upcoming 2024 election, eyes turned to Conway who had much to say regarding her high hopes for the former president's pursuit of the White House. According to CBS News, a decision has not been made about if or when the former president will decide to announce a bid for presidency, but new polling data shows he could be welcomed back. GOP pollster Tony Fabrizio told Politico, "This new data clearly shows that today the voters in [Arizona, Georgia, Michigan, Pennsylvania, and Wisconsin] would be happy to return Trump to the White House and send Biden packing." While any decision is still a ways away, Conway has much to say about Trump's re-election chances, making her disdain for Jared Kushner well-known.
Trump's son-in-law made big money after the 2020 election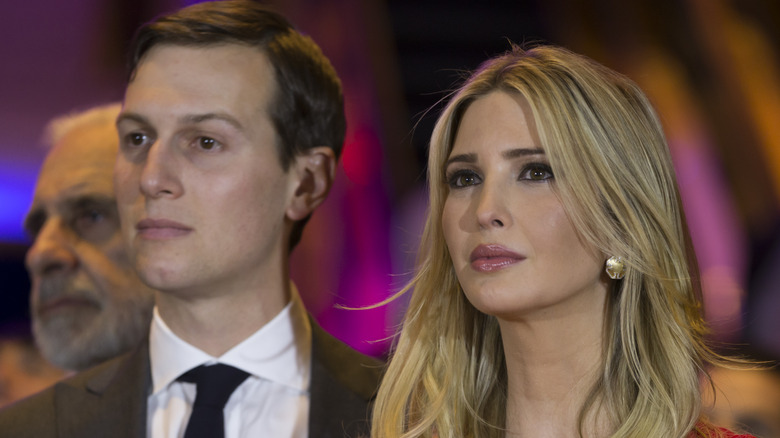 lev radin/Shutterstock
Kellyanne Conway was interviewed by The Washington Times, advising that Donald Trump not involve Jared Kushner in future campaigns. Conway claims that Kushner heavily profited off of his involvement in the Trump administration, and did not assist his father-in-law once "things didn't really work out" during the 2020 election race. She is most likely referring to Kushner's private equity firm that the Saudi government reportedly invested $2 billion into, which Kushner focused on while the events of the 2020 campaign were unfolding, according to the New York Post.
In response to Kushner's major career change and comments that he is no longer involved in politics, Conway told The Washington Times it was a "convenient way of saying, 'Don't hold me responsible for all the authority I gave myself.'" According to NBC News, Kushner and wife, Ivanka Trump, have reportedly "distance[d] themselves" from Donald since the January 6 committee hearings.
Conway herself is no longer amongst Trump's staff: Per BBC, Conway stepped down as senior advisor in August 2020, claiming her decision was based on her family's needs. A viral tweet from Conway's daughter, Claudia Conway, claimed that her mother's career had "ruined [her] life," days before she announced her resignation. Conway is still amongst Trump's inner circle and places her bets that he will run for president again in 2024, according to Business Insider.
Conway has faith in Trump for 2024, if he can let things go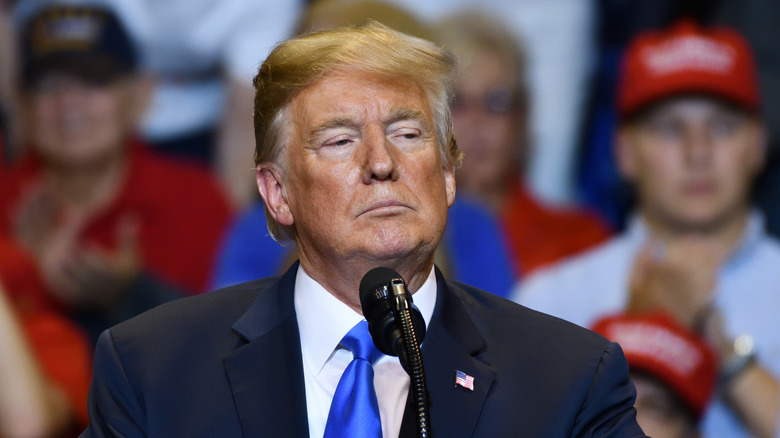 Evan El-Amin/Shutterstock
In The Washington Times interview, Kellyanne Conway calls Donald Trump "unstoppable" if he announces his bid in the 2024 presidential race. She does mention, however, that Trump's campaign strategy should be focused on winning the upcoming race rather than focusing on the 2020 election results, where he lost to President Joe Biden. Many are unsure if that will be his tactic, seeing as his latest rallies continue to center around what he has been calling election fraud. Trump's own advisers have since come out against the election fraud claims: Former General Attorney Barr told the January 6 committee that he advised Trump to abandon these claims, saying, "I observed ... on December 1, you can't live in a world where the incumbent administration stays in power based on its view unsupported by specific evidence that there was fraud in the election" (via Politico).
According to Newsweek, Trump could announce 2024 presidential bid early in an attempt to distract from the January 6 committee hearings. Since the hearings began, Trump has been under scrutiny for his possible involvement in the insurrection at the Capitol building, per The New York Times. While we are unsure what the outcome will be of these hearings, the secret service has been cooperating in private sessions to illuminate some of the details surrounding Trump's involvement and behaviors. The committee hearings are still ongoing, with the seventh hearing scheduled for July 12, according to CNN.