How Is The Duchess Of Cornwall Celebrating Her Milestone Birthday?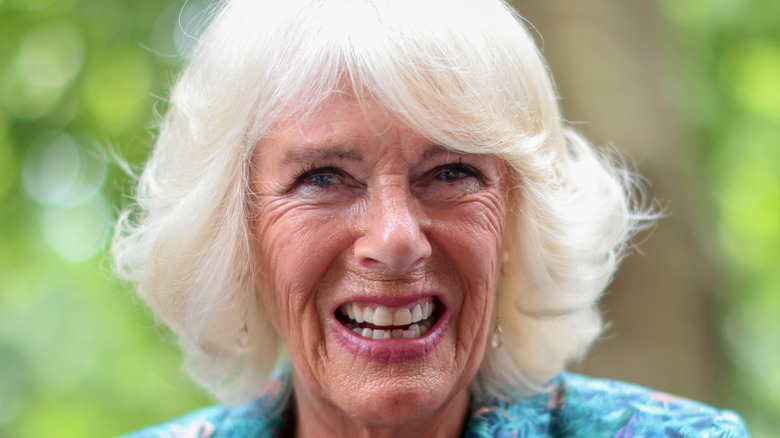 Chris Jackson/Getty Images
When a royal — and future queen consort — celebrates a milestone birthday, it's kind of a big deal. That's why Camilla Parker Bowles' 75th birthday was marked with a Vogue UK interview, during which the Duchess of Cornwall hilariously noted that no one really wants to turn 75, as well as a cover photo and a stint guest editing Country Life magazine. Fun fact: Catherine Middleton took the cover shot of her mother-in-law, at Camilla's request.
But when it comes to how Prince Charles' wife will enjoy her actual birthday on July 17th, as she told Vogue, "there won't be much celebration." The Duchess of Cornwall added, "I shall spend it with my family and a few friends."
But the Daily Mail's royal editor Rebecca English shared some insight on how Camilla is embracing the occasion in a slightly bigger way, telling fans via Twitter about a luncheon being thrown in the royal's honor — but with a very funny twist.
Camilla Parker Bowles knows how to laugh at herself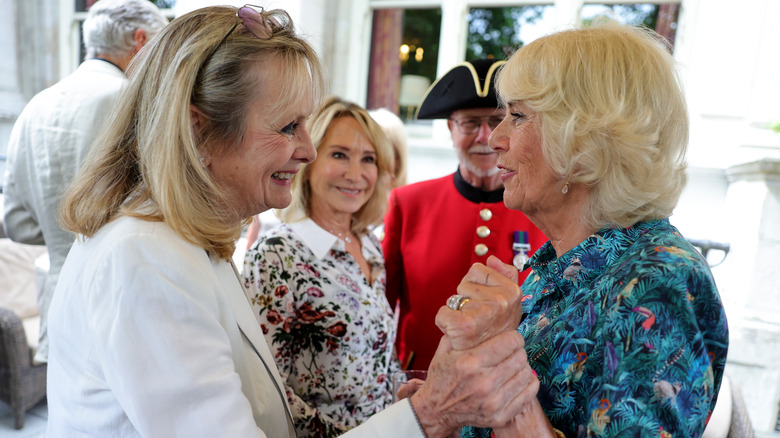 Chris Jackson/Getty Images
Camilla Parker Bowles is known to have a very good sense of humor (via Reader's Digest). As she said in 2017, "And you also have to laugh at yourself because if you can't, you may as well give up" (via Daily Mail). Her ability not to take herself too seriously likely came in handy as she enjoyed a birthday luncheon courtesy of The Oldie magazine, which royal expert Rebecca English chronicled on her Twitter.
English tweeted that the outing was taking place at the National Liberal Club and "attended by a host of 'national treasures.' The theme is 'The Best is Yet to Come.' Should be a hoot!"
In the accompanying video, the Duchess of Cornwall, clad in a green floral dress, is seen greeting attendees and seems to be in a happy mood.
Meanwhile, in true Camilla fashion, the would-be queen is also turning her attention outward to serve her community in honor of her birthday.
Camilla Parker Bowles insists on giving back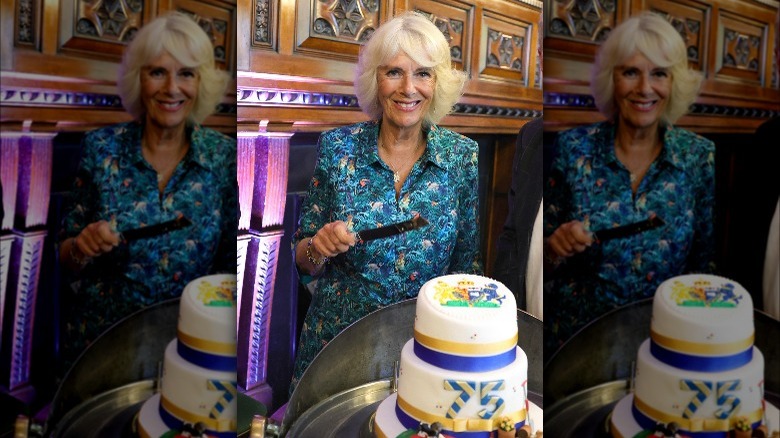 Chris Jackson/Getty Images
The Duchess of Cornwall is known as much for her scandalous past, squaring off against Princess Diana for Prince Charles' affection, as she is for her current charitable work. As the royal nears her 75th birthday on July 17, 2022, Camilla Parker Bowles will be donating books to 25,000 kids in underserved communities as part of the Duchess's Birthday Books Project (via Vanity Fair).
Fans will also get to see more of what the royal's life is really like in the upcoming documentary "Camilla's Country Life," which serves as a companion piece to her magazine cover.
As for what's next for the formerly-controversial senior royal, and in keeping with the theme of today's luncheon, it seems 75 is just the beginning as she sees it. Camilla said in the ITV documentary, airing in Britain this week, "There's always exciting new prospects, there is always something exciting round the next corner you never know what's going to happen next."