Here's What Camilla Had To Say About The Duke Of Edinburgh In Her Birthday Speech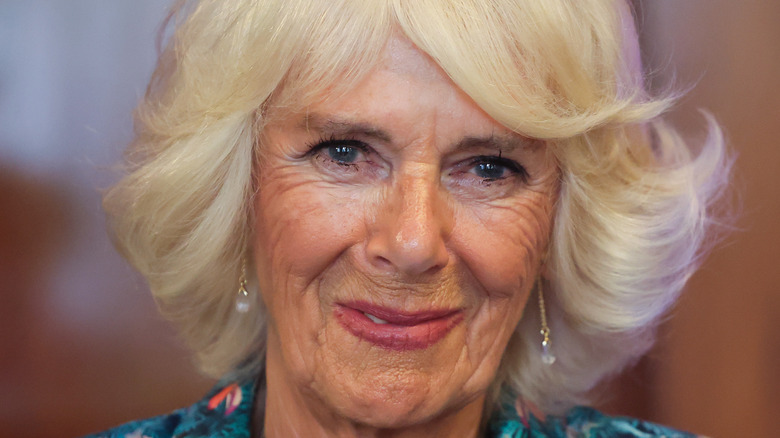 Chris Jackson/Getty Images
The Duke and Duchess of Cambridge aren't the only ones celebrating a milestone birthday this year. Camilla, Duchess of Cornwall, has marked her 75th birthday with a British Vogue interview, as well as a cover photo — snapped by her daughter-in-law, Catherine Middleton — and a guest editing stint at Country Life magazine. British station ITV will also air a documentary called "Camilla's Country Life," which will serve as "a 'unique portrait' of the future Queen Consort" as it "explores her love of the countryside and the people who shaped her," according to a tweet from ITV royal editor Chris Ship.
Of course, Camilla is keeping her trademark sense of humor about reaching this new age. "Who wants to be 75, really, but there's nothing we can do about it," she said in her interview with British Vogue, adding that "there won't be much celebration. I shall spend it with my family and a few friends."
The wife of Prince Charles did enjoy a birthday luncheon planned by The Oldie magazine. Royal expert Rebecca English, who chronicled the event on Twitter, revealed that the party was held at the National Liberal Club and "attended by a host of 'national treasures."  Camilla donned a green floral dress and looked happy while greeting her guests.
She also gave a lovely speech in which she honored her late father-in-law, the Duke of Edinburgh.
Camilla Parker Bowles is following Prince Philip's philosophy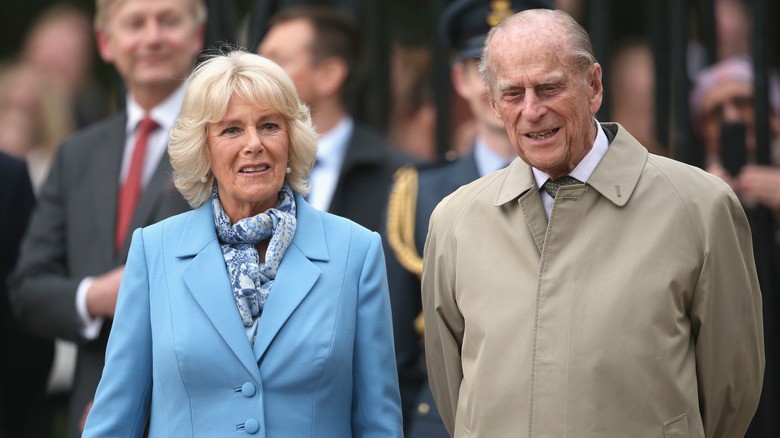 Chris Jackson/Getty Images
During a celebration in honor of her 75th birthday, Camilla, the Duchess of Cornwall, paid tribute to her late father-in-law, Prince Philip. "The Duke of Edinburgh's philosophy was clear: 'Look up and look out, say less, do more – and get on with the job' – and that is just what I intend to do," Camilla said, according to a tweet from royal expert Rebecca English. "Both he and Her Majesty have always been the very touchstone of what it truly means to 'get on with the job,' and an inspiration to each one of us here to do the same, whatever our age."
Since her marriage to Prince Charles, Camilla has become one of the hardest-working members of the royal family. She is the patron or president of more than 100 charities and frequently accompanies Charles on official trips, including a recent visit to Canada on the queen's behalf. And in June 2022, she was installed as a Royal Lady of the Order of the Garter, with her husband and two children in attendance. 
The British people have also warmed to Camilla. A poll by the Mirror reported that only 28% of respondents were against Camilla becoming queen consort. "This is the most extraordinary message," royal correspondent Peter Hunt said after Elizabeth's announcement. "For Camilla, the journey from being the third person in a marriage to queen-in-waiting, is complete."