The Real Reason Zoe And Carter Never Married On The Bold And The Beautiful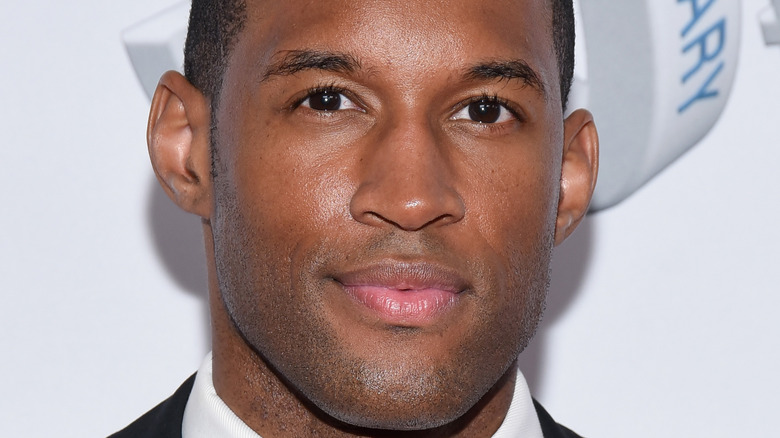 Tara Ziemba/Getty Images
Forrester Creations model Zoe Buckingham (then played by newbie actress Kiara Barnes) was seemingly happy in her relationship with the company's attorney, Carter Walton (Lawrence Saint-Victor), when her wandering eye got her into trouble.
When Zende Forrester Dominquez returned to "The Bold and the Beautiful" in 2020, the character having been recast with Delon De Metz, Zoe immediately found herself attracted to the designer, though she was already taken (via Soaps in Depth). Things became even more complicated when Zoe's sister, Paris Buckingham (Diamond White), came to town and also showed an interest in Zende. Zoe tried to fight her conflicted feelings and reluctantly accepted when Carter proposed marriage. Unfortunately, the two never actually made it down the aisle, despite several attempts.
Though it was Zoe's interest in Zende that originally caused a rift in her relationship with Carter, she certainly wasn't the only reason the two never actually tied the knot. Carter was equally to blame for the demise of the relationship since it was ultimately his indiscretions that put the final nail in the coffin for the couple.
Zoe couldn't ignore her attraction to Zende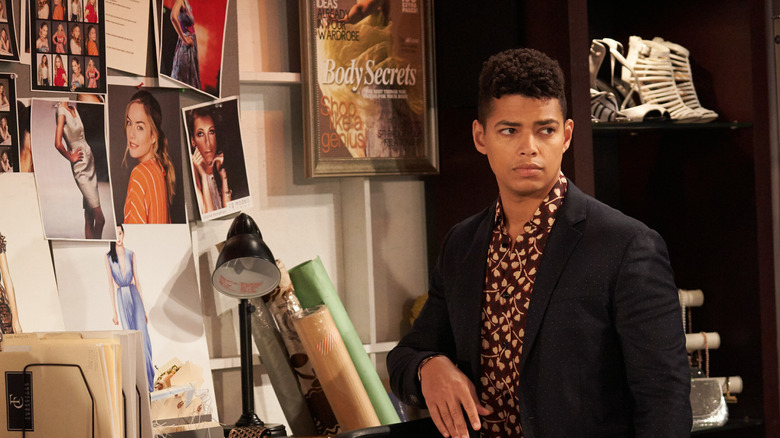 Adam Torgerson/CBS
Zoe Buckingham had been thoroughly wooed by Carter Walton and his ability to look past her mistakes. Therefore, she continued to move forward in their relationship even after Zende Forrester Dominquez returned to town, recently divorced and looking for love (via Soap Central). However, when Carter went to bat for her sister, Paris Buckingham, Zoe was perturbed and went after Zende even harder. Unfortunately for Carter, neither having an engagement ring on her finger nor Paris and Zende's mutual interest in each other was enough to stop Zoe from trying to seduce the designer. Zende ultimately rejected her, but the damage had already been done and Carter canceled the wedding and broke things off with Zoe.
Realizing the consequences of what she had done, Zoe tried desperately to win Carter back. She enlisted the help of her and Carter's mutual friend, Quinn Forrester (Rena Sofer), to advocate on her behalf. However, Zoe's heart was broken when she found Carter in bed with another woman, not realizing that it was actually Quinn (via Soaps). Later, Shauna Fulton (Denise Richards) claimed to be Carter's fling in order to protect her friend, Quinn.
Carter tried to reconcile with Zoe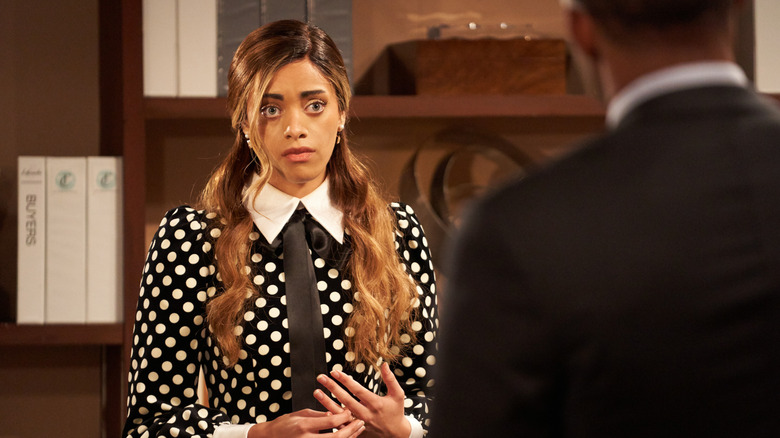 Adam Torgerson/lCBS
Feeling guilty about his affair with Quinn Forrester and accepting that she had decided to go back to her husband, Eric Forrester (John McCook), Carter Walton attempted to fix his relationship with Zoe Buckingham (via Soap Central). Zoe was happy to have her man back and the two reprised their engagement. However, their romantic bliss didn't last long.
Zoe was busy preparing for an overseas work trip while Carter was officiating a vow renewal ceremony for Quinn and Eric — awkward! After relentless badgering from Brooke Logan (Katherine Kelly Lang), Carter and Quinn admitted their affair to the guests, which included Paris Buckingham (via Soaps). Paris immediately went to tell her sister the truth about her fiancé, and when Zoe learned of the betrayal, she immediately dumped Carter and decided to make her stay in Europe long-term.
Over the following year, Carter and Paris ended up together and were going to be married themselves, until Quinn interrupted their ceremony in June 2022. She and Eric had just ended their marriage and she declared her love for Carter, who in turn left Paris at the altar and reunited with the woman he truly loved (via TV Insider).