Get An Exclusive Sneak Peek Of Trina, Vanjie, And Chloe's Heated Confrontation On All Star Shore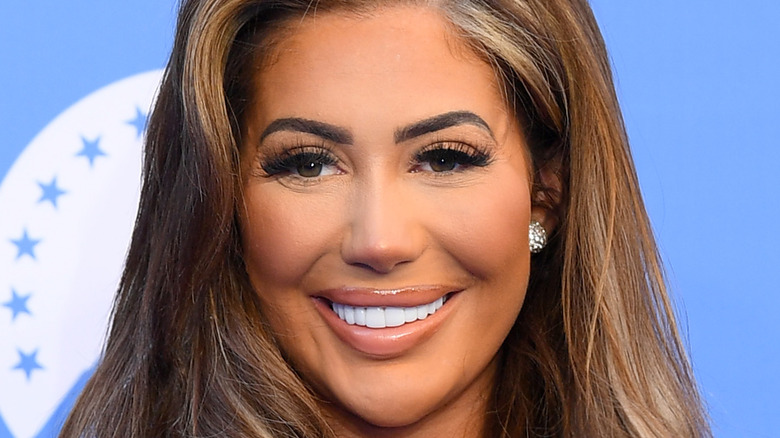 Joe Maher/Getty Images
Reality television fans have been able to see some of their favorites from different shows mix it up on the Paramount+ competition show "All Star Shore." Contestants from popular shows like "Jersey Shore," "Geordie Shore," "Love Is Blind," "RuPaul's Drag Race," and "The Bachelor" franchise face off in party-style games for a cash prize — all while staying at a vacation house in the Canary Islands.
For Giannina Gibelli of "Love is Blind" and Blake Horstman of "The Bachelorette" and "Bachelor in Paradise," the appeal of the show was its original concept — and that it didn't focus on finding love. "I told myself I'd never do a dating show again, so this was something completely different," Blake told The List. "I went in with a completely different strategy, so it was really exciting getting ready for this compared to Paradise or another show like that."
One thing they weren't fully prepared for was the physical aspect of the show. In fact, the competition was challenging for many of them. "You think it's going to — 'I'm in bikinis all day. It's going to be so nice.' It's either, you're literally scorching to death, or you're freezing. It was really hard to do that in the morning, then party at night, and then do it all over again and run up and down," Giannina told The List. 
And with so many different personalities in the house, it's not surprising that there has also been plenty of drama.
Trina Njoroge got called out for being 'messy'
In an exclusive clip for the next episode of "All Star Shore," stars Trina Njoroge, Vanessa "Vanjie" Mateo, and Chloe Ferry get into a heated argument during a night of drinking. It all starts when Trina is called out for wanting to start drama in the house because she is bored. As Chloe confronts her, telling her she needs to "get some help" and that everything out of Trina's mouth is "negative," Vanjie backs the "Geordie Shore" star up. 
When Trina says Vanjie is not making any sense, the "RuPaul's Drag Race" alum responds with, "I would rather not make sense than be messy like you."
Despite the fact that the cast members didn't always get along, Vanjie was happy with the experience. "We were all well known, and everyone was pretty successful ... to put us all in one house, it's like putting 12 Beyonces in their mind in one house competing, and everyone wants to get that prima donna treatment," Vanjie told The List. "It was a lot, and it was fun. It made me — I would often laugh a lot, and it was amazing to see everyone and complain about the same s*** and then have to run up and down the beach."