Why Camilla And Prince Charles' Royal Tour Is Getting So Concerning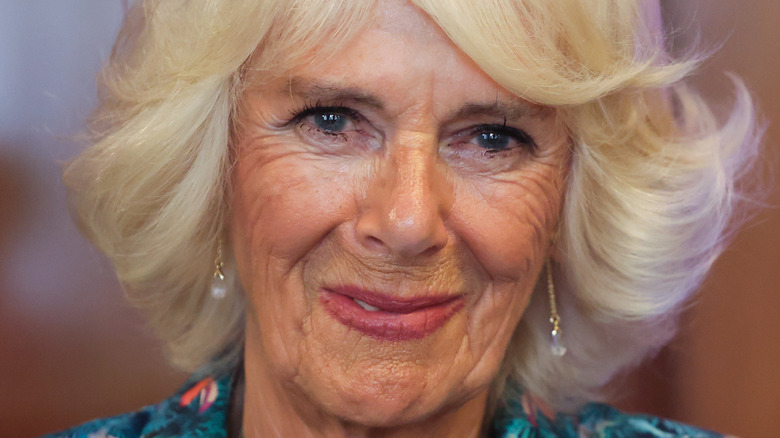 Chris Jackson/Getty Images
With Queen Elizabeth's mobility issues keeping her mostly at home, Prince Charles and his wife, Camilla Parker Bowles, the Duchess of Cornwall, have been taking on more work for the royal family. The future king maintained a packed schedule in 2021, carrying out 385 events, according to The Times – and that number will surely increase as Buckingham Palace recently changed the list of duties that Elizabeth needs to carry out throughout the year, per Daily Mail.
Charles and Camilla have also been traveling more on behalf of Her Majesty. The Prince of Wales and Duchess of Cornwall traveled 2,000 miles throughout Canada before the Platinum Jubilee, and, in November 2021, they visited the Middle East, making stops in Egypt and Jordan. Together, Charles and Camilla carried out more than 30 engagements over four days. "We are not on holiday, we might be dressed up and photographed against the pyramids like tourists but we are not on holiday. We are working for the government and country and we are trying to make a difference," Camilla explained (via Metro). "I'm a lot older now. Well into my 70s. But to quote Richard Ingram, 'We've still got a snap in our celery.'"
In fact, the future queen consort has called her husband "the fittest man of his age I know." Their current trip, however, has raised some concerns.
Prince Charles and Camilla are traveling during a brutal heatwave in Britain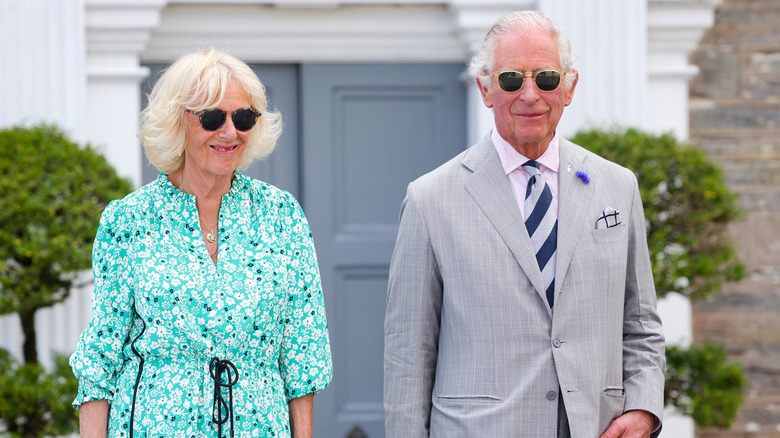 Chris Jackson/Getty Images
Prince Charles and the Duchess of Cornwall are on an annual tour of Britain during a heatwave that has led to blazing temperatures, reaching as high as 106 degrees Fahrenheit. In fact, it is so hot that the Royal Air Force stopped flights in and out of its largest air base because the temperature had melted the runway, per Reuters.
Matt Wilkinson, royal correspondent for The Sun, revealed on Twitter that the couple has been doing their best to beat the heat. Camilla was seen walking with a parasol at Newlyn Harbor to protect herself from the sun, and she also shared an ice cream with her husband — who was dressed in a light-colored suit — in an attempt to stay cool.
The Prince of Wales used the brutal temperatures to reinforce his commitment to battling climate change. Charles sent a message to world leaders during the G20 summit in February 2022, urging them to take the matter seriously. He brought up the subject once again during his visit to Newlyn Harbor.
"Commitments around net zero have never been more vitally important as we all swelter under today's alarming, record temperatures across Britain and Europe...the climate crisis is a genuine emergency and tackling it is utterly essential," Charles said, according to Roya Nikkhah, royal editor at The Sunday Times, per Twitter.