The 6 Most Shocking Moments From The Virgin River Season 4 Finale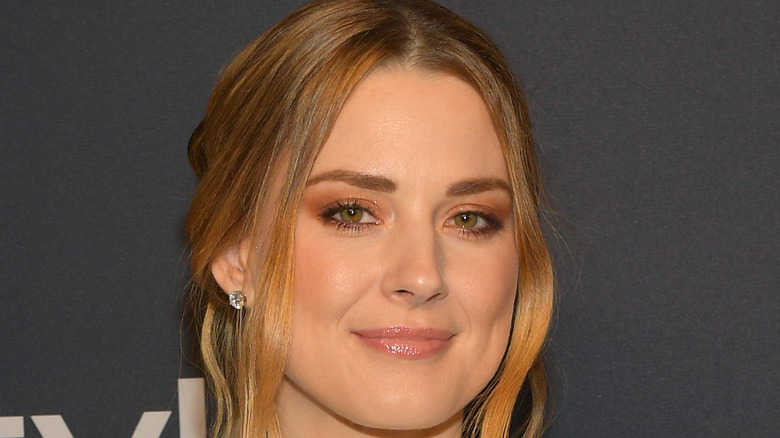 Matt Winkelmeyer/Getty Images
Contains major spoilers for "Virgin River" Season 4.
Netflix's hit series "Virgin River" landed on the streaming platform on July 20, and loyal viewers finally got answers to some of the major cliffhangers from Season 3. Since it premiered in 2019, the soapy drama has centered around nurse practitioner Melinda "Mel" Monroe (Alexandra Breckenridge) and her on-again, off-again relationship with sexy barkeep Jack Sheridan (Martin Henderson) in the remote Northern California town of Virgin River. A big city transplant, it took Mel a while to adjust to the small town way of life, which she needed after losing her late husband, Mark (Daniel Gillies).
Mel and Jack's relationship has been complicated by her feelings of guilt over her husband's death, doubled by the fact that Jack's ex-girlfriend is expecting his twins — even as Mel herself has longed to start a family. Just when it seemed the two were finally on the same page about their relationship, Mel discovered she was pregnant, and she didn't know if the father was Jack or Mark via IVF treatment. Going into Season 4, fans couldn't wait to find out who the daddy was, and now they not only know, but they've been left with a whole new set of questions after Season 4's finale. 
And the daddy is ...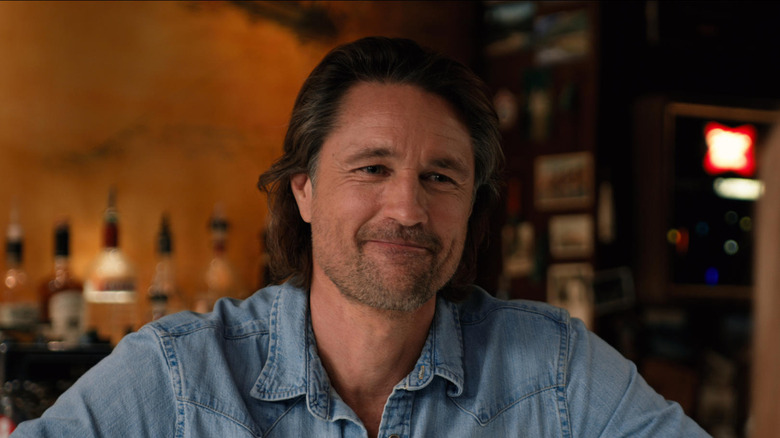 COURTESY OF NETFLIX
When the official trailer for Season 4 of "Virgin River" dropped, fans of Mel and Jack were worried that her baby wouldn't be his, and some even feared Jack's reaction if it wasn't (per TV Fanatic). Of course, that surely was a ploy to get viewers to tune in. After toying with fans for an entire season full of the angst of not knowing, the finale sees Mel accept Jack's marriage proposal, only to receive the paternity results the next morning. Jack is the father! Not only does the happy couple learn about paternity, but they're also told (surprise!) they're having a girl. 
Congratulations, MelJack shippers. With a baby girl on the way, a marriage to plan, and Jack's up-and-coming Airstream rental business taking off, the future looks a little brighter going into Season 5 for the series' flagship couple, at least. That alone is shocking! 
Jack's history with Charmaine is far from over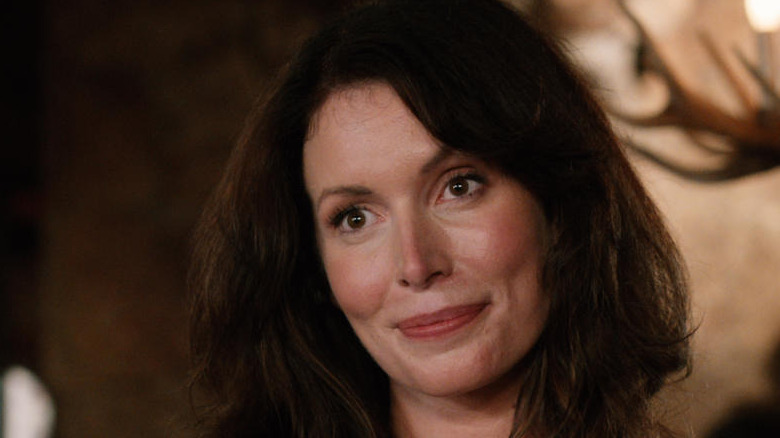 COURTESY OF NETFLIX
Since Mel and Jack met on "Virgin River," they've had to overcome one obstacle after another to be together. One of those hurdles has always been Jack's ex-girlfriend, Charmaine (Lauren Hammersley), who was carrying his twins. Even though Mel and Jack had professed their love, they decided to separate in Season 3 so he could pursue a relationship with his unborn children, even though Charmaine moved on and married someone else. The bar owner went so far as to hire lawyers to claim legal rights to his kids, but guess what?
After a disagreement with her husband in the Season 4 finale, Charmaine calls Jack and Mel for help. The couple finds Charmaine sobbing on the floor, and she finally reveals she lied — just as many fans have speculated since the show's debut. He isn't the father of her babies. Of course, Jack is bound to be more devastated than relieved at this point, especially given all of the daddy prep work he's been doing leading up to the revelation. 
The mastermind behind Calvin's drug business is revealed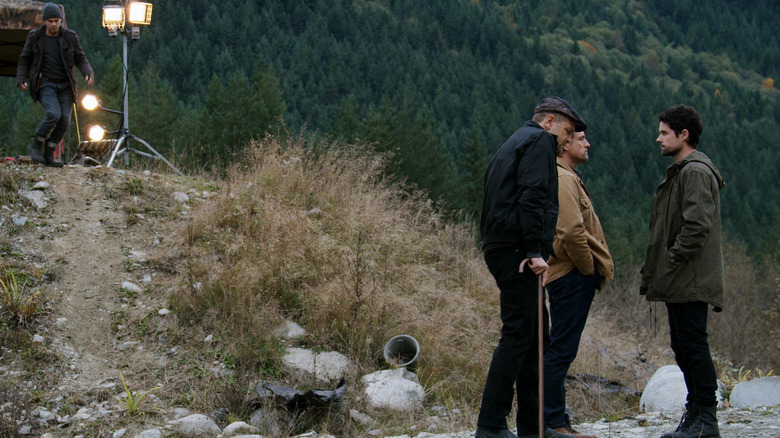 COURTESY OF NETFLIX
Calvin (David Cubitt) has been a thorn in the side of most of Virgin River's residents since the show began. As the head of a large-scale cannabis operation, Calvin is also the rough-around-the-edges leader of a local gang, who even tried to induct Brady (Ben Hollingsworth) to help drive a rift between him and his longtime friend, Jack. Calvin and Jack have clashed on multiple occasions, but it's never been revealed who the real mastermind behind Calvin's operation is, until now. 
Jack has been gathering investors for his airstream rental business, and Nick (Keith Mackechnie) was one of the first people to sign up. When Nick invites Jack and Mel to join him and his wife for dinner, his sister stops by to pay him a visit during the get-together, and whoa! Nick's sister is the mysterious blonde behind Calvin's drug operation. Now that we know who she really is, it doesn't paint a pretty picture for Jack's new business endeavor. 
Brady didn't shoot Jack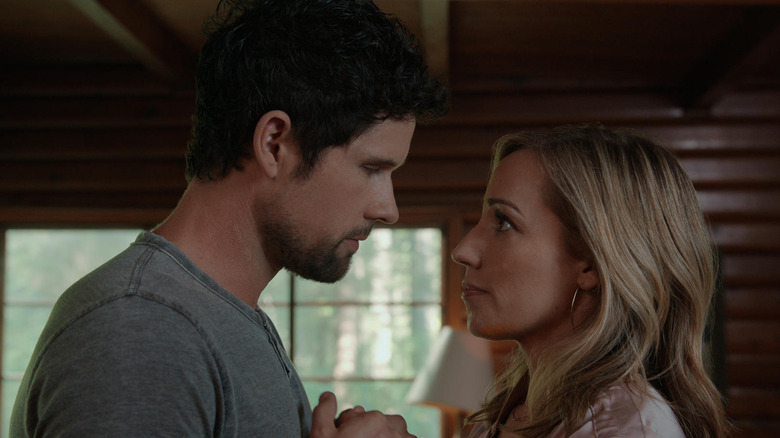 COURTESY OF NETFLIX
Since the last episode of the second season of "Virgin River," viewers have wondered who shot Jack, even speculating it could have been his sister, Brie (Zibby Allen). While Jack made a quick recovery, he had no memory of the incident, and a long list of suspects emerged. At the top of the list was Jack's old friend who served with him in the Marines, Dan Brady (Ben Hollingsworth) — who also happened to be dating Brie. Brady insisted someone had planted the gun that implicated him and sent him to jail, and now we know he was telling the truth. Calvin's right-hand man Jimmy (Ian Tracey) admits he planted the gun in Brady's truck, which finally frees the ex-Marine of suspicion. 
If you think Brady is headed for happier times with Brie now, think again. Brie — who is still dealing with the impacts of her sexual assault — told Brady to stop walking on eggshells around her. Things only got more complicated when her ex showed up to demand she sign a document claiming the assault never took place. Rather than cowering, Brie stood up for herself and threatened him with legal action, proving she might be ready to stand on her own two feet, alone — especially if Brady turns out to be the father of Charmaine's twins. Only time will tell.
If you or anyone you know has been a victim of sexual assault, help is available. Visit the Rape, Abuse & Incest National Network website or contact RAINN's National Helpline at 1-800-656-HOPE (4673).
Ricky and Lizzie's split looks more permanent than ever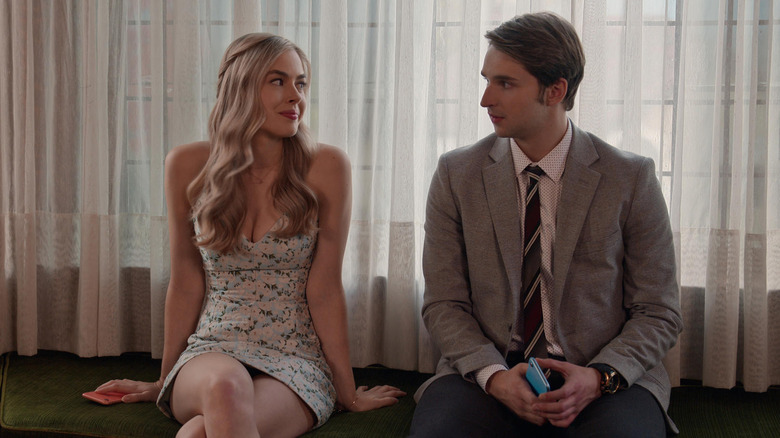 Netflix
"Virgin River" viewers have long been taken with the romance between Jack's reserved young server, Ricky (Grayson Maxwell Gurnsey), and Lizzie (Sarah Dugdale), the outspoken young woman from Los Angeles sent to live with her stern aunt Connie (Nicola Cavendish). The young lovers seemed destined for a happily ever after until Lizzie discovered Ricky's plan to follow in Jack's footsteps and become a Marine. Upset he hadn't made the decision with her, Lizzie called things off, only for the pair to find themselves drawn back together, but nothing ever seemed the same after that. It didn't help that Lizzie bonded quickly with Denny (Kai Bradbury).
In the final episode of Season 4, the future for the young couple looks bleaker than ever. Even though his grandma is also struggling with his decision and he's conflicted about leaving Lizzie behind, Ricky boards a bus destined for military service. As Lizzie watches him leave, one can't help but wonder by her expression if she still has the same feelings she once had for the stoic young man. 
Mel quits, so where does that leave Doc and his family?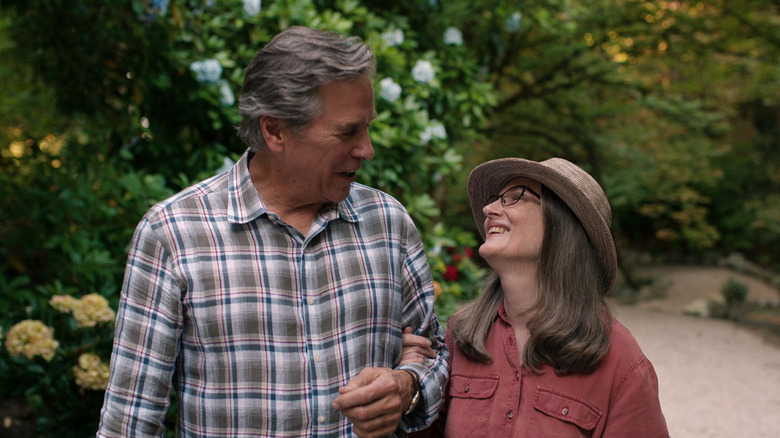 COURTESY OF NETFLIX
Now that she's pregnant after years of trying, Mel is determined to protect her baby with Jack at all costs, including sacrificing her career. Mel tells Doc (Tim Matheson) she's resigning from his clinic because of her high-risk pregnancy. Doc, who has been facing retirement after being diagnosed with macular degeneration, will have to start looking for a replacement for Mel, too, especially now that his partner Hope (Annette O'Toole) is on the mend after surviving a car accident and coma. Without Mel around, how can Doc spend the time he needs to with his beloved?
Hope did ask Lizzie to consider becoming her home health aid, but the young woman was afraid to say yes after having a falling out with Doc's grandson Denny, who revealed to Lizzie he has Huntington's Disease. Between Doc, Hope, and Denny's ailments, Virgin River's residents need Mel's medical talents more than ever.