Why Virgin River Fans Are Fuming Over Jack's New Look In Season 4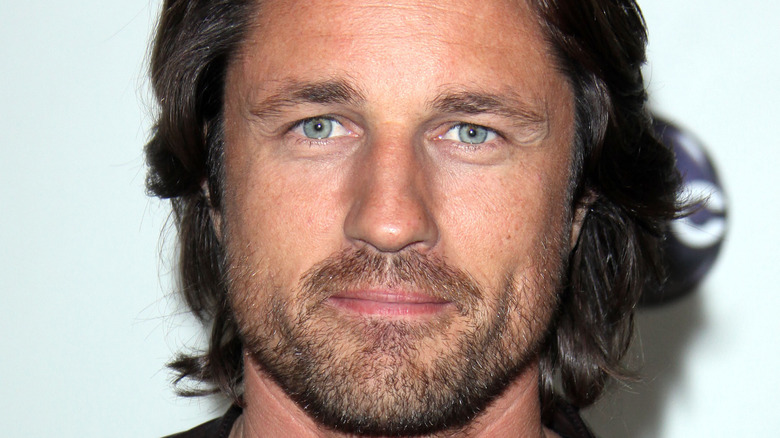 DFree/Shutterstock
Netflix's romantic drama "Virgin River" follows the life and loves of nurse practitioner Melinda "Mel" Monroe, played by Alexandra Breckenridge from "This is Us" fame, who moves from Los Angeles to the small northern California town of Virgin River looking for a fresh start. The show is based on the Robyn Carr book series; she's written over two dozen books in her "Virgin River" series, so there's plenty of content to draw from. When the show was premiering in 2019, Carr said she was excited for the potential of the show: "I truly believe that the world needs more uplifting romance and I know the show will leave viewers feeling just as uplifted and fulfilled as my books have," she said, via Entertainment Weekly.
Season 3 ended with a big cliffhanger — spoiler alert! – Mel is pregnant but it's not clear who the father is. It could be her boyfriend Jack Sheridan, or it could be her late husband, as they'd frozen embryos before he died. While fans are eagerly awaiting confirmation as to whose baby Mel is going to have and how Jack is going to respond when Season 4 premieres on July 20, others have taken issue with Jack's look amid the upcoming episodes. 
Jack Sheridan's hair in the books doesn't match his look on the show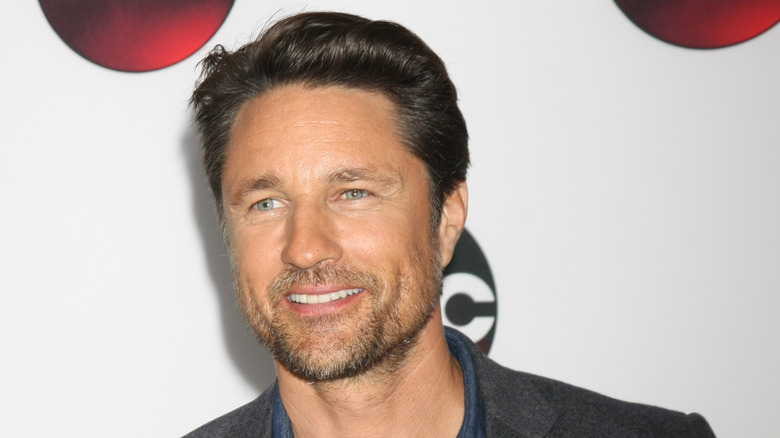 Kathy Hutchins/Shutterstock
Jack Sheridan, played by Martin Henderson, is a bar owner and former Marine, and in response to an Instagram story posted by a "Virgin River" fan club on Reddit, one person noted, "I just wish they had cut Martin's hair." They weren't alone. Another said, "In the books he's suppose[d] to have a short military cut. He looks so unruly in this. It doesn't fit the character at all."
Annoyance with Jack's hair isn't confined to Reddit. On Twitter, one person said, "Still watching 'Virgin River' & good Lord, can someone please cut Jack's hair?" But if Jack had short hair like in the books, it sounds like it could annoy some other fans. One fan tweeted, "Jack's hair is a thing of beauty." And another said Jack had "killer hair."
In terms of how to balance what fans of the books would want to see in the show, Henderson talked about that in a conversation with "Virgin River" author Robyn Carr. He acknowledged that since the books have such a huge fanbase, there's "a level of expectation that as an actor, one could be quite undone by."
What can fans expect from Season 4 of the hit Netflix show?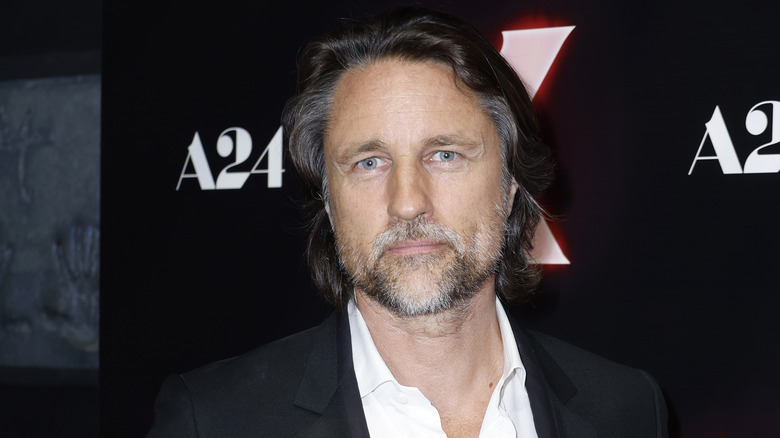 Frazer Harrison/Getty Images
While Martin Henderson's hair is a hot-button issue on Reddit, Twitter, and other forums, the actor is just one player amidst a sea of Netflix-sponsored drama. Season 4 of "Virgin River" is set to drop on July 20, and fans are eagerly awaiting the new episodes, as some questions left over from Season 3 definitely need answers. Of the new season, star Alexandra Breckenridge told Glamour that while things move fairly slowly in Virgin River, fans can expect some drama — especially when it comes to her baby's paternity. 
"The question that we're left with at the end of Season 3 is really how Jack is going to react to this news. It's a big bombshell. I don't know how I would react, in all honesty," Breckenridge said. "I think he does the best he can with it. But Mel is still left really wanting to know who the father is. I'm not sure where Jack stands on that." 
So as far as things stand now, fans will just have to wait and see what happens between Mel and Jack — and of course wait with bated breath as to who the father of her baby is. For now, all we can do it watch old episodes and anxiously await for Season 4 to become available.