Bella Ortiz Dishes About Her Experience On Chicago Med - Exclusive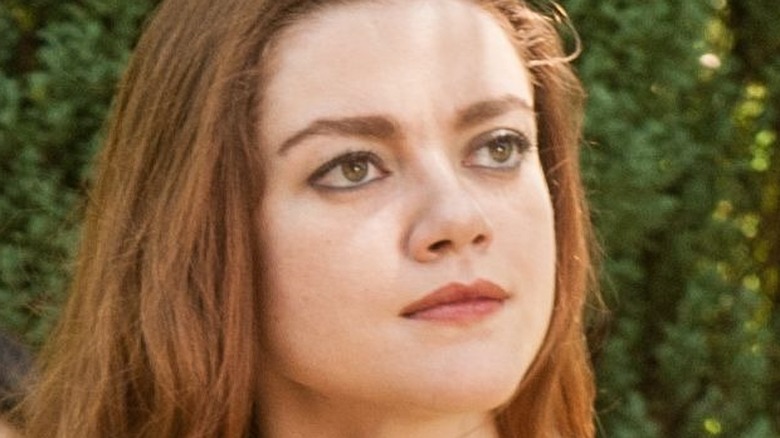 American Carnage/KWPR
For seven jam-packed, dramatic seasons, NBC's "Chicago Med" has been pulling in viewers. From the imagination of Dick Wolf, the show has made household names of Nick Gehlfuss, Torrey DeVitto, Yaya DaCosta, and more as the team of trauma surgeons navigate their professional and personal lives. What makes "Chicago Med" even better is its presence amid the Chicago franchise, accompanied by both "Chicago Fire" and "Chicago P.D.," providing exciting programming crossovers and engaging storylines. 
While "Chicago Med" has a consistent cast of characters, guest actors are needed to pull off some of the intricate and episode-specific storylines.  For Chilean-American actor Bella Ortiz, such a role provided her with one of her early acting opportunities, and. Of course, she's only blossomed from there.
Ortiz stars in the newly released horror-comedy film, "American Carnage," working alongside the likes of "Euphoria" star Eric Dane, "Love, Simon" favorite Jorge Lendeborg Jr., and "Black-ish" breakout Allen Maldonado to create a poignant reflection of our current politics. "American Carnage" follows the story of young, undocumented people who face incarceration, but are given the chance to avoid prison if they work to care for the elderly. 
What ensues is a battle between the good and evil forces that we see play out in politics in real time, but with a thriller edge. Ahead of the film's premiere, we sat down with Ortiz and had to ask her what her days on the "Chicago Med" set were like before she landed her latest film.
The Chicago Med set was a welcoming place for actor Bella Ortiz
Telling us about the important stepping stone in her career, Ortiz shared that stepping foot onto the NBC show's set was incredibly welcoming, and also served as a taste of home.
"I went to college in Chicago. I took that role off of a self tape out of LA at the end of 2020. That whole cast — it was great to go back to Chicago. It felt like home, it felt comforting, and everyone there was super supportive," Ortiz told us of the experience.
Highlighting her presence as a guest star, Ortiz shared with us that everyone on-set — regardless of their guest or series regular status — was inviting and more than happy to have her visit the "Chicago Med" world.
"It's not necessarily the main storyline that's going on, but everybody on that set was very welcoming because they know that's their home and anyone that steps on that set is a guest. They treated me really well," Ortiz shared.
Ortiz had a comforting interaction with star Torrey DeVitto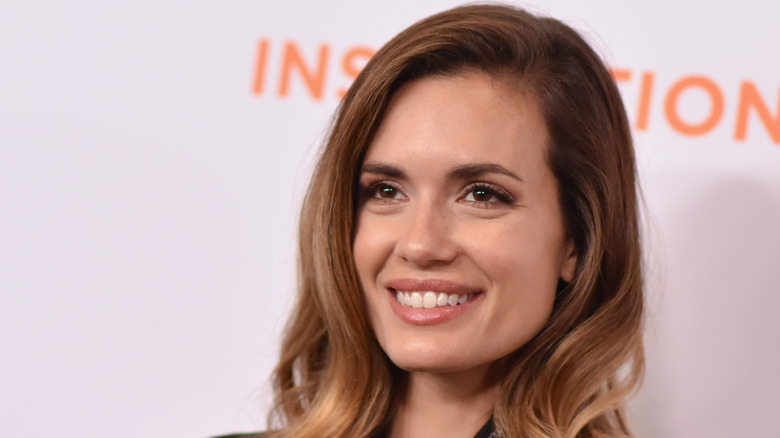 DFree/Shutterstock
Torrey DeVitto's Dr. Natalie Manning has been a series regular on "Chicago Med" for years now. While she may be a staple on the show, she clearly hasn't lost sight of the program's emotional storylines and the prominent spaces that guest actors take up on-set. For Bella Ortiz, a scene shared with DeVitto proved to be a particularly emotional one, and the two actors took the time to get everything right.
"[My character] finds out that she has cancer, and at one point when I was getting emotional and choking up over the tears, I blanked out and didn't know the first word that I had to [say], even though I had just done it in the scene before," Ortiz told us of the experience. "[Torrey] was very generous in terms of her being the one saying, 'Hey, can we reset?' instead of me feeling like I messed up and I had to admit to that. She took charge and guided me through that, and I'll never forget that for sure."
"American Carnage" is now playing in select theaters. It is also available for rental and purchase digitally and on demand.