The Secret Name Kate Middleton Uses While Shopping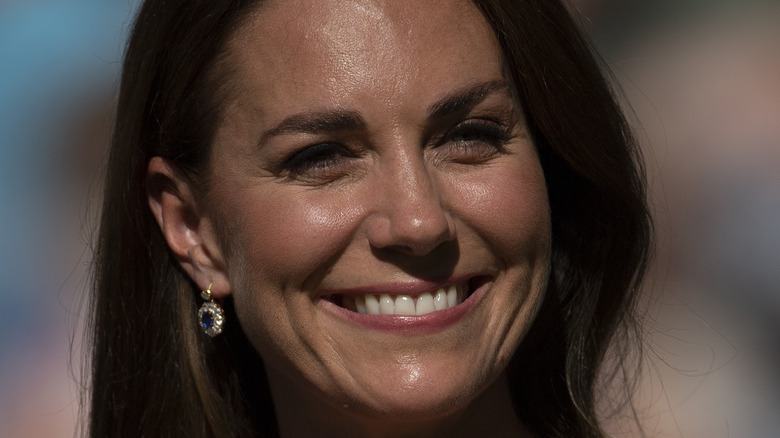 Visionhaus/Getty Images
At the heart of it all, royals are really just like the rest of us. They go out to dinner, head to the movies, and go shopping. 
Okay, so they give warnings to fellow diners, like Prince Harry and Meghan Markle, and get invited to movie premieres by Tom Cruise, like Prince William and Kate Middleton.
And it turns out their shopping habits are a little different, too. It's known that the Duchess of Cambridge's longtime stylist, Natasha Archer, often helps her choose outfits, especially for special events (via The Cut). 
But, every now and again, she goes out to shop and pick out her own outfits, too. And, when she's shopping in public, Kate uses a secret nickname to keep a low profile, according to the Mirror. Her choice of nickname might seem a little obvious, but it's also a sweet nod to her husband.
Kate Middleton uses a nickname with a sweet meaning when she shops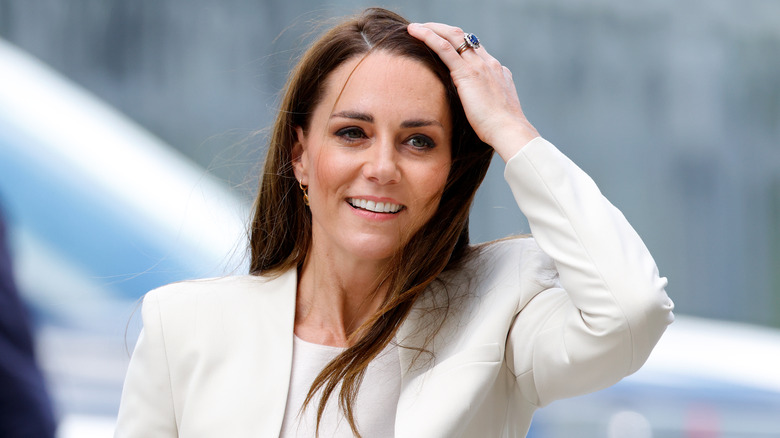 Max Mumby/indigo/Getty Images
According to Mirror, Kate Middleton was recently shopping for a wetsuit in Wales before realizing that she didn't bring her purse with her. (To be fair, she's probably not used to having to remember it herself.) The publication reports that she asked to put the item on hold but briefly froze when the shopkeeper asked for her name.
"Perhaps she was trying to play down her destiny as future Queen, but she replied 'Mrs Cambridge,'" a source tells the Daily Mail. While that's not a completely fictional name, given that she's the Duchess of Cambridge, it's also not technically her last name. "He was looking straight at her and actually commented that it was quite an unusual surname," the source says. "He hadn't a clue who she was."
If nothing else, her choice of code name sheds some light on how well her marriage is going. It's lovely to think that she thinks of herself simply as Mrs. Cambridge instead of the mouthful that is Catherine, Duchess of Cambridge (via British Heritage).
Her other nickname is more secretive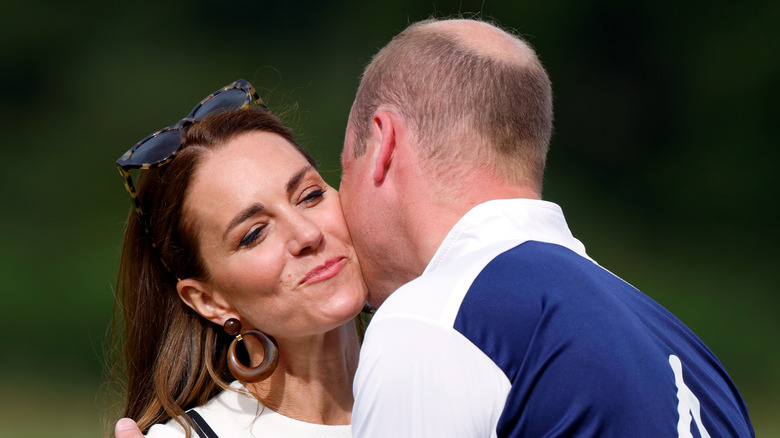 Max Mumby/indigo/Getty Images
Mrs. Cambridge isn't the only code name that Kate Middleton has used during her time as a royal. According to Showbiz CheatSheet, she sometimes goes by Daphne Collins when she's out and about. The two letters are a nod to the title Duchess of Cambridge without being too obvious. The publication notes that it pairs nicely with Prince William's nickname, Danny Collins. 
On top of that, there are some less formal nicknames that William and Kate share. According to Express, the Duke of Cambridge has referred to his wife playfully as "babykins" and "DoD," which allegedly stands for "Duchess of Dolitte." Of course, the publication also notes that he has called her "babe" and "darling" while out publicly as well.
It seems that all is well in the land of Cambridge — if the family's nicknames have anything to say about it.