Inside The Mysterious Changes On Meghan Markle's Wikipedia Page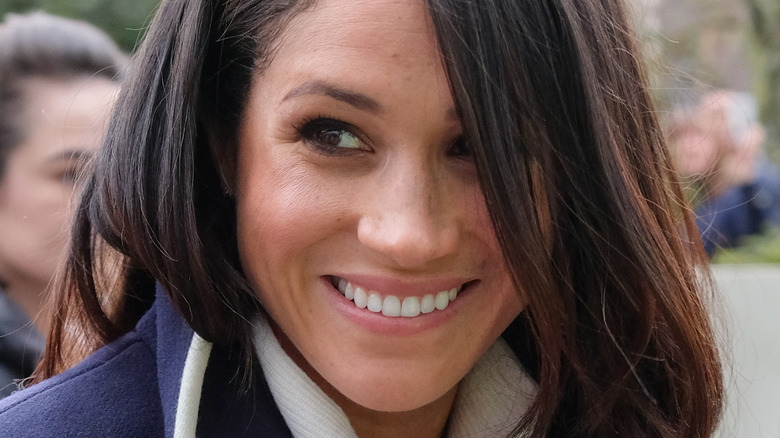 MattKeeble.com/Shutterstock
It was Halloween of 2016 when British tabloids revealed that Prince Harry and "Suits" actress Meghan Markle were "secretly" dating (via Express). The couple had somehow managed to keep their budding romance under wraps since meeting on a blind date in July (via Town & Country). Of course, by November of the following year, their relationship was sealed with an engagement.
Meghan had already altered her life quite significantly when she accepted a three-stone ring from Harry (via Elle and Brides). In April of 2017, the soon-to-be Duchess of Sussex shut down her lifestyle blog, The Tig, which some speculate was aiming to emulate Gwyneth Paltrow's brand, Goop. And before marrying her prince, the former Hollywood star said she was retiring from acting to fully step into her role as a royal (via People).
But it turns out there was another change made to Meghan's life around the time she first got together with Harry and it has to do with her Wikipedia page. According to reports, her page was altered before the world had a clue that she was getting cozy with the man who is currently sixth in line to inherit the throne (via Marie Claire and Newsweek). 
Just who changed the details to make her seem more compatible with a prince is what is now being called into question.
Meghan Markle's biographer has painted an unflattering picture of her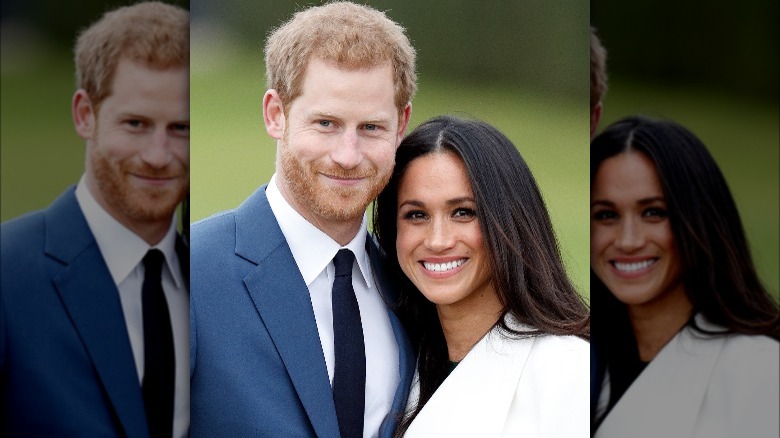 Max Mumby/indigo
At first, it was believed that at the request of her friends, a PR firm made changes to Meghan Markle's Wikipedia page back in 2016 when the news she was dating Prince Harry was bound to come out (via Marie Claire). In 2020, all Page Six reported was that an IP address behind the changes had been linked to an anonymous source.
But Tom Bower's biography of the Duke and Duchess of Sussex is offering a new theory about the changes to her page and claiming they weren't so anonymous. His juicy tome, "Revenge: Meghan, Harry and the war between the Windsors," includes several anecdotes that cast a rather unfavorable light on Meghan, to be fair. The British journalist contends that it was Meghan who made Kate Middleton cry just before her wedding — despite Meghan making the claim it was the other way around during her infamous Oprah Winfrey interview.
Bower also writes in his book that Meghan was not a hit with Harry's school friends, with the longtime pals of the prince finding her uptight and humorless. And in another unflattering account of the mom of two, the book claims that it was actually Meghan herself who worked to have her Wikipedia page reworked to hide details of her past she wasn't particularly happy about, and cast her in a light the royals might find more amenable to their taste.
Tom Bower claims it was Meghan Markle herself who wanted to improve her Wikipedia page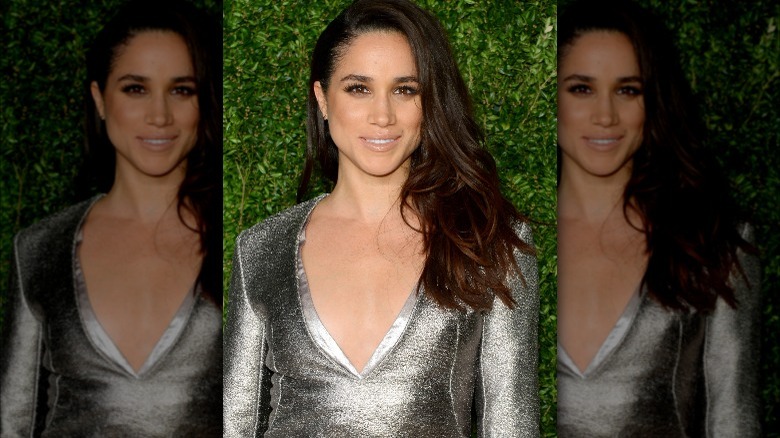 Andrew Toth/Getty Images
Tom Bower writes in his book, "Revenge: Meghan, Harry and the war between the Windsors," that in early October of 2016, weeks before tabloids exposed the former senior royals' romance, Meghan Markle, "decided that her past story needed adjustment" and she enlisted a PR firm to work on her Wikipedia page (via Marie Claire).
Among the information that the Duchess of Sussex didn't want to have featured on her page was that she worked on "Deal or No Deal," that her carrying case number was 24 and that she had been a model. Instead, the page would focus on the star's efforts to improve society and the world, as well as her now-defunct lifestyle site.
As Bower claims in his buzzy book, "A section headed 'humanitarian work' was inserted. That described her visits to Rwanda and Afghanistan, and her New York speech for United Nations Women and The Tig."