Everything Katy Perry Has Said About Dealing With Heartbreak
Daniel Pockett/Getty Images
Katy Perry is by far one of the reigning queens in the stratosphere of pop music.  Seriously, has she ever dropped a dud of a song? The "Teenage Dream" songstress has been wowing us all since she took the music world by storm with her music during the 2010s. Every pop music fan has enjoyed seeing the cheeky fashionista grow over the years and blossom into the superstar we see today gracing the top of the charts. Katy Perry is well-known for going the extra mile with her daring and yet playful music videos that always leave a lasting impression. She's a role model to so many girls out there because of her fierce confidence, big heart, and of course, those amazing vocals.
What might be the absolute coolest thing about Katy Perry is that she's not afraid to be vulnerable. The pop star has been open and honest about her past including her religious upbringing and even toting locks of hair in her purse. At the end of the day, beneath all the glitz and glamour, Perry is a human being going through the same emotional struggles that each of us faces. One of the toughest struggles Perry went through was the heartbreak she experienced after her breakup with Orlando Bloom. Her experience with heartbreak gave her a new outlook on life.
Perry says heartbreak steals your joy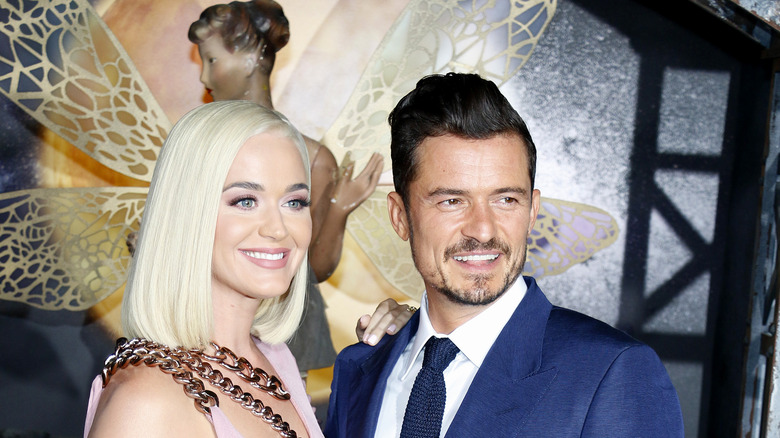 Tinseltown/Shutterstock
The year 2017 marked another huge spike in Katy Perry's career. The superstar just released a highly successful album titled "Witness." All of the songs proved to be smash hits; her single "Bon Appétit" currently sits at over one billion views on YouTube. She also won the coveted spot as the host for MTV's VMAs. Her "out of this world" entrance and friendly hosting style had people talking about the show for the rest of the year.
Despite these amazing opportunities happening around her, Katy Perry admits they brought her no sense of fulfillment. In a candid interview with "Q on CBC", the "American Idol" judge openly states that her 2017 breakup with "Pirates of the Caribbean" star Orlando Bloom took its toll on her happiness.
"My career was on this trajectory when it was going up, up and up and then I had the smallest shift, not that huge from an outside perspective. But for me, it was seismic," Perry says.
Heartbreak is necessary brokenness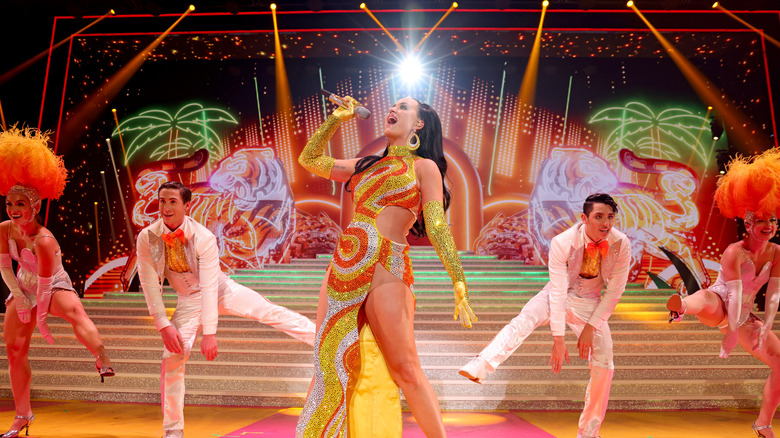 John Shearer/Getty Images
A bad breakup will take time to get over. There's no changing that. Some people will even become unrecognizable after a breakup. During the period when you're on an emotional rollercoaster of ups and downs, it's more than okay to feel sad. But never allow yourself to sit and wallow in that sadness forever  — Katy Perry didn't, and now she's flying higher than ever.
Leave it to the singer of the greatest comeback song ever "Roar" to use heartbreak as a learning lesson. Katy Perry describes the feeling of "brokenness" as a necessary hardship she needed to face. In her interview with host Tom Power, Perry went on to say, "It was so important for me to be broken so that I could find my wholeness in a whole different way. And be more dimensional than just living my life like a thirsty pop star all the time."
All's well that ends well. Despite the rocky road, Katy Perry and Orlando Bloom have gone on to tie the knot and give birth to a beautiful and uniquely-named baby girl. Now we're just wondering if baby number two is on the horizon.