Alexandra Breckenridge Reveals The Virgin River Co-Stars She's Closest To In Real Life - Exclusive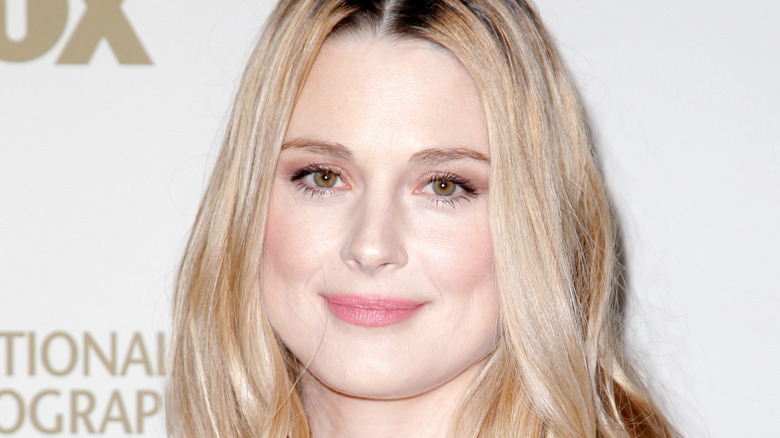 Tibrina Hobson/Getty Images
This article contains spoilers for Season 4 of "Virgin River."
Netflix's "Virgin River" just returned for its fourth season, and viewers were more than a little excited for their latest dose of Mel and Jack drama. Alexandra Breckenridge has become a fan favorite as nurse practitioner Mel, whose complicated backstory and irresistible romance with Jack (played by the dreamy Martin Henderson) continues to keep us on our toes. With a fifth season currently in production, "Virgin River" fans have a lot to look forward to.
After finding out that Jack is the father of Mel's baby — but not the father of Charmaine's twins — next season is sure to feature a lot more drama. As for what we might see in Season 5, Breckenridge told The List, "It's a lot less complicated in terms of how many children Jack is having, for sure. I think he's going to have to navigate how he really feels about [Charmaine's lie about him being the father of her twins]. It is a massive betrayal. He was utterly lied to. They were all lied to for a while, for a very long time. We'll see how that gets handled ... I don't think he's going to take it very well."
But drama on screen often doesn't reflect the relationships of the actors behind the scenes. In an exclusive interview with The List, Alexandra Breckenridge revealed which of her "Virgin River" co-stars she's closest to in real life.
Virgin River's Mel and Jack are close in real life
Fans of "Virgin River" quickly fell in love with the wonderful cast, whose chemistry is evident in every single episode. While not everyone is necessarily best friends in real life, it's clear that the cast has a lot of love for one another. 
Discussing which cast members she's closest to in the real world, Alexandra Breckenridge told us, "I'm really good friends with Zibby Allen, and Martin [Henderson]. Those are my two closest. They're my friends; they're my people." She explained, "I have kids, and Tim [Matheson], Annette [O'Toole] and I don't really get together on the weekends with the kids. They all have adult children. I mainly hang out a lot with Zibby and Martin." 
It makes sense that Breckenridge would spend the most time with Henderson, who plays her on-screen love interest, Jack; and Allen, who plays Jack's sister, Brie. But when it comes to the cast of "Virgin River," it sounds as though the entire group has gelled from day one. "I love everybody; they're so wonderful," Breckenridge said. "I'm very, very, lucky."
All episodes of "Virgin River" Season 4 are now streaming on Netflix.